Set Photos From 'The Flash' Reveal Tom Cavanagh's New Character
---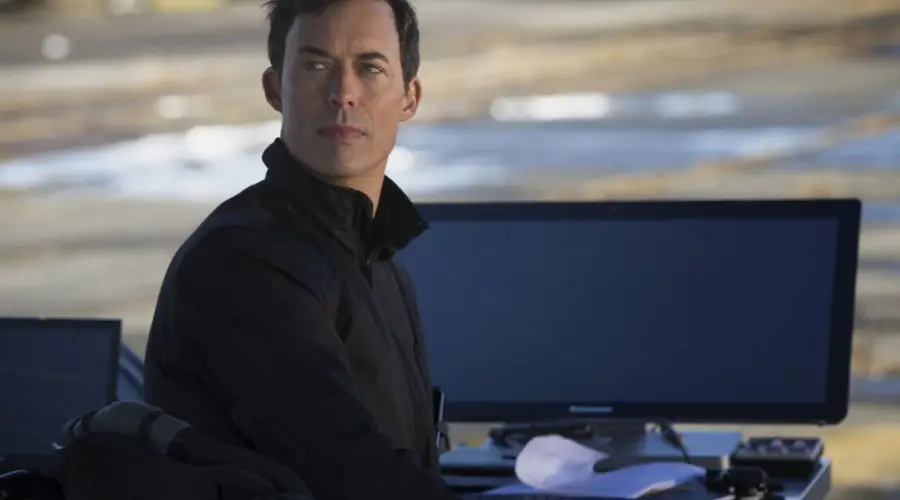 Filming is still underway for the upcoming season of The Flash, and it looks like some exciting stuff is on the way. Based on some new images from the set, we have our first look at Tom Cavanagh's new character.
As fans of the series are aware, each season of The Flash has featured Cavanagh playing a new character from the multiverse. Now it looks like this season is no different based on leaked images from the set.
READ: Tom Cavanagh To Play Pariah In 'Crisis On Infinite Earths' Crossover
The star was spotted alongside Carlos Valdes and Candice Patton while shooting episode 3 of season 6. His new character appears to have an Indiana Jones style with a bit of a twist. As you can see in the photos, the "new Wells" has a cybernetic arm and is carrying a large ruby.
NEW BLOG#TheFlash shoots scenes for ep 603 with Carlos Valdes and Candice Patton, aaaaaaand Tom Cavanagh dressed a tad different than we are used to seeing him.https://t.co/XlrdU2fj2S#TheFlash #CiscoRamon #IrisWestAllen #CarlosValdes #CandicePatton #TomCavanagh ##DCComics pic.twitter.com/Oj00Rwl6GX

— Canadagraphs (@canadagraphs) August 2, 2019
According to those on set, Cisco referred to Cavanagh as "new Wells" before the latter grabbed him and shoved him against a wall with his robotic arm. It is too early to tell if this will be an adversary for Team Flash or will he come to work with them similar to his alternate selves.
What do you think of Cavanagh's new character? Is he another Well's or is he actually Pariah? Let us know in the comments below!
The Flash will return October 6th on The CW!
---
Trending Now