The Fiddler Will Reportedly Appear On DC Universe's 'Stargirl'
---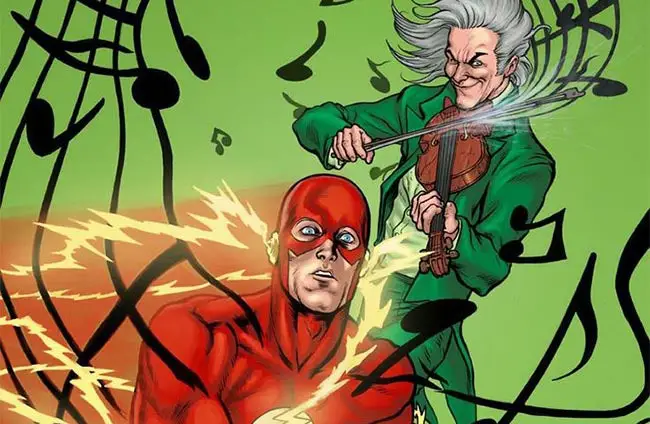 Courtney Whitmore will have her hands full on Stargirl. According to insider Lance Ausfresser in the Stargirl Facebook group, the Fiddler is set to appear in the first season of the DC Universe series.
Created by Robert Kanigher and Lee Elias, the Fiddler first appeared in All-Flash #32 in December of 1947. A villain of the first Flash, Issac Bowin has been a member of the Injustice Society, Secret Six, and Crime Champions. His abilities allow him to hypnotize people with irresistible violin music.
The Fiddler appeared on the fourth season of The CW's The Flash, portrayed by Miranda MacDougall. This version of the character was not a villain, but rather a budding country music artist who had metahuman abilities.
READ: Yvette Monreal To Play Wildcat (Yolanda Montez) On DC Universe's Stargirl
Hailing from Geoff Johns, Stargirl follows high school sophomore Courtney Whitmore as she inspires an unlikely group of young heroes to stop the villains of the past. This new drama will reimagine Stargirl and the very first superhero team, the Justice Society of America, in an unpredictable series.
Are you excited for the Fiddler to appear on Stargirl? What other villains would you like to appear on the DC Universe series? Let us know in the comments below!
Stargirl will begin streaming on DC Universe in 2020.
The series stars Brec Bassinger as Courtney Whitemore, Joel McHale as Starman, Luke Wilson as Pat Dugan, Meg DeLacy as Cindy Burman, Lou Ferrigno Jr. as Rex Tyler, Brian Stapf as Ted Grant with Anjelika Washington, Neil Jackson, Hunter Sansone as Icicle Jr., Yvette Monreal as Yolanda Montez, Christopher James, and Jake Austin Walker as Brainwave Jr..
---
Trending Now