'Captain Marvel' Review: "Making The MCU Fun Again"
---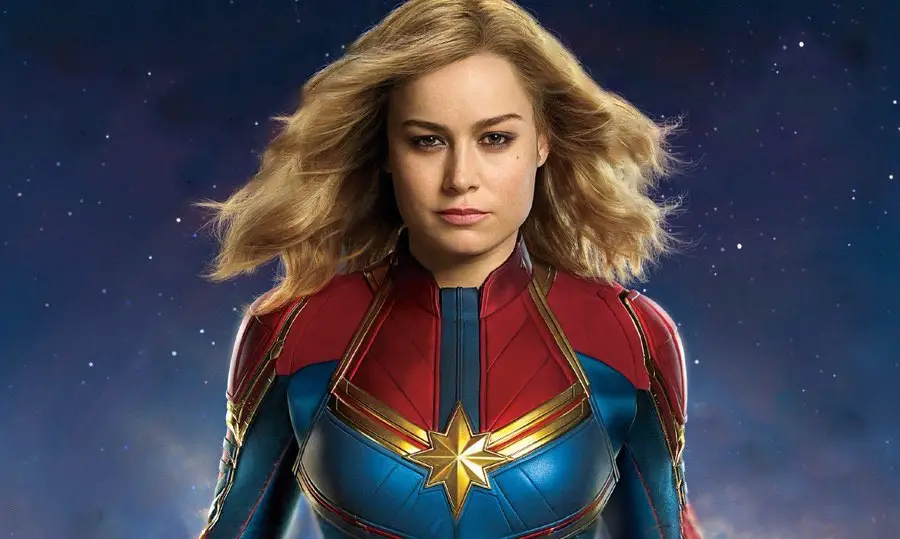 Last year, Marvel gave us a Black History Month to remember, stretching the MCU to Wakanda and blessing us with Black Panther. It was a cultural phenomenon that blazed a trail that led to Academy Award nominations and three wins. This year, they did it again on International Women's Day with Captain Marvel, a film that, despite early criticism, is actually a really good film. We've been in space plenty during the 11-year span the MCU has been running, but this film answered many questions and gave us a new side of things.
Of course, we've been waiting on Carol Danvers to show her face ever since Nick Fury tapped his intergalactic beeper to signal her at the end of Infinity War. This film gives background on Carol Danvers. The film also gives us some insight into the MCU version of the Kree-Skrull war, which like many things in the MCU is different from the comics. You enjoy it though, and let it take its course. There are many aspects of Captain Marvel that are very enjoyable from the music to the fight scenes, to the badassery that is Carol Danvers. However, there are some bad moments.

I can remember when Captain Marvel was first announced- the buzz it generated, but also the pressure. The film was following one of Marvel's greatest years: Black Panther and Infinity War had done well critically and financially, so the pressure turned up a ton. The film was another cultural phenomenon for Marvel, as it is their first female-led superhero film. We all thought Black Widow would be first, but we were in for a doozie. The more footage we saw, the more news, the more the excitement (and unwarranted hate) came with it.
READ: 'Captain Marvel' Almost Featured A 'Thor: Ragnarok' Connection
Captain Marvel definitely isn't Marvel's best, but it isn't their worst. Brie Larson does an amazing job as Carol Danvers, and the rest of the cast brings their A-game as well. Samuel L. Jackson (Nick Fury) and Goose take the show. Jude Law (Yon-Rogg) and Ben Mendelsohn (Talos) are great co-stars along with Djimon Hounsou (Korath) and Lee Pace (Ronan) reprising their roles from Guardians of the Galaxy. Clark Gregg (Agent Coulson), Annette Bening (Spoiler), and Lashana Lynch (Maria Rambeau) also give well-done performances throughout the film.

The screenplay is where the film lacks. During Carol's arc, the film falls flat and runs stale at certain spots. The pace, cinematography, and CGI are awesome, along with the costume designs. The screenplay is really my only knock on the film and a few corny scenes throughout the movie; that I again blame solely on the screenplay. Overall, the movie was a fun well-paced joyride through Carol Danvers's origin story.
We can definitely revisit this film after Endgame in about a month and compare it to the rest of the MCU then. As for now, we should definitely appreciate what Marvel has given us in Captain Marvel, and see how she fares against Thanos in Endgame. We know that she may be the Avengers only hope but will she be enough? – Rascal F. Kennedy
7/10
Captain Marvel is now in theaters.
The film stars Brie Larson, Samuel L. Jackson, Ben Mendelsohn, Djimon Hounsou, Lashana Lynch, Gemma Chan, Annette Benning, Clark Gregg, and Jude Law.
---
Trending Now