'Us' Review: A Social Horror Film For The Ages
---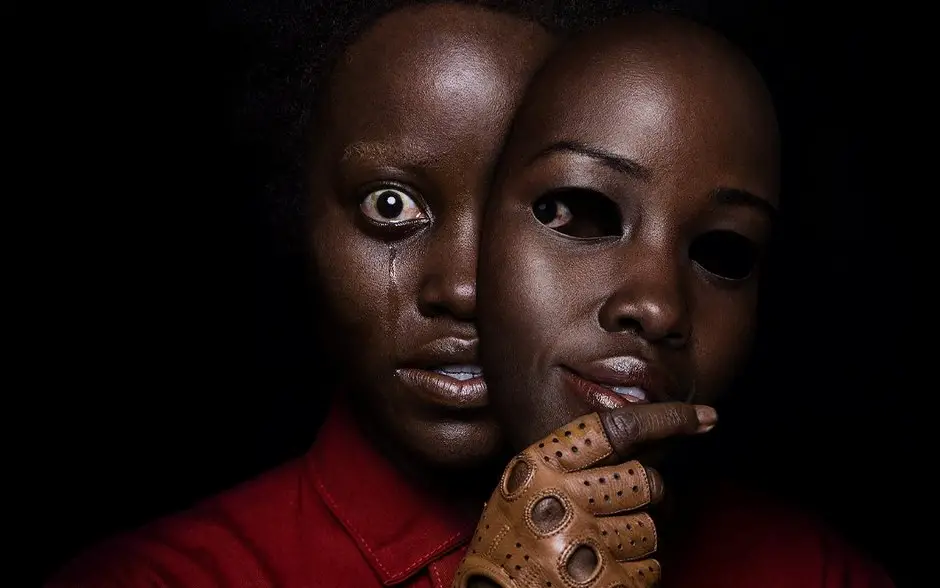 There is much about the human being experience that isn't hard to be explained. We all have our different experiences due to race, ethnicity, religion, or gender. There are also films that are created that leave it to where you take things that you want from them. Films where you create the message. Jordan Peele has given us this experience through films. He gave us the prolific Academy Award-winning Get Out and he has delivered again with Us. This film is a film that should be in the discussion for Film of the Year.
The film is based around the Wilson family, a wealthy black family that's on a summer vacation; Adelaide (Lupita Nyong'o), Gabriel (Winston Duke), Zora (Shahadi Wright Joseph), and Jason (Evan Alex). The family goes to Santa Cruz, California to stay at a summer home. The problem is, Adelaide had a horrible experience there as a child, and it caused trauma throughout her entire life. She isn't very social, and she has a really bad anxiety disorder.
While on vacation, Gabriel wants to go to the beach; the same beach Adelaide had her experience on… Where she got lost and found her doppelganger, her "evil" doppelganger. She argues to not go to the beach, her husband convinces her, and the insanity ensues. She comes across many of the same things she saw as a child, a homeless man holding a poster that reads Jeremiah 11:11, among other things. These omens lead up to an event of epic proportions.
There are many different things that you can take away from this film. Peele comes at you with many elements, some of which do not appear in the trailers. The scripture Jeremiah 11:11 reads, "Therefore this is what the LORD says: 'I will bring on them a disaster they cannot escape. Although they cry out to me, I will not listen to them.'" This scripture perfectly encapsulates the tone of the film, something you will come to understand once you see it.

Nyong'o deserves an Oscar for the amazing acting job she did in this film. Her acting is far beyond anything I've ever seen in film, with both sides of her character. Adelaide/Red was portrayed perfectly by Nyong'o. Joseph and Alex were incredible as well in their roles as the children. Duke also does amazing, especially with how his character is throughout the film. He's a Howard grad that clearly grew up in a well-educated family, and he's willing to do whatever it takes to protect his family. The rest of the cast is also terrific, including Elisabeth Moss, Tim Heidecker, Yahya Abdul-Mateen II, Anna Diop, and Cali and Noelle Sheldon. The cast was awesome and they all held their own in each scene. This was probably my favorite part of the film.
Peele added so many elements to this film that really hold it together. Each layer, each piece is important. Don't go into this film trying to pick it apart, watch the film and then do your analysis. Like I said before, this film has many different things that can be taken away from it. Personally, I got about three things from this film. Immigration, we are our own worse enemies and the fact that we are destroying the planet and taking things for granted that many people would not if they had them. Tupac once said that the rich would get fat, and that poor would eat the rich because the rich were fat… This film takes that on in a true form.
Overall, I loved this film. This was an amazing film that definitely deserves many awards nominations. It's an amazing horror film with so many social aspects it will make you rethink many things you do in life. Peele has found the ability to tap into your conscience through the form of horror films. Many people felt guilty of many things after watching Get Out, and we as a country should feel guilty for many things after watching Us. I hope you enjoy this film as much as I did. I'm sure movies of this quality will continue to roll from Peele and his team.
Have you seen the film? Did you enjoy it? Tweet us @FullCircleCine with your thoughts!
Rating: 10/10
Us is currently in theaters.
The film stars Lupita Nyong'o, Winston Duke, Elisabeth Moss, Tim Heidecker, Evan Alex, Yayha Abdul-Mateen II, Anna Diop, and Shahadi Wright Joseph.
---
Trending Now