'Good Omens' Season 2 Review: "An Ineffably Joyous Return"
---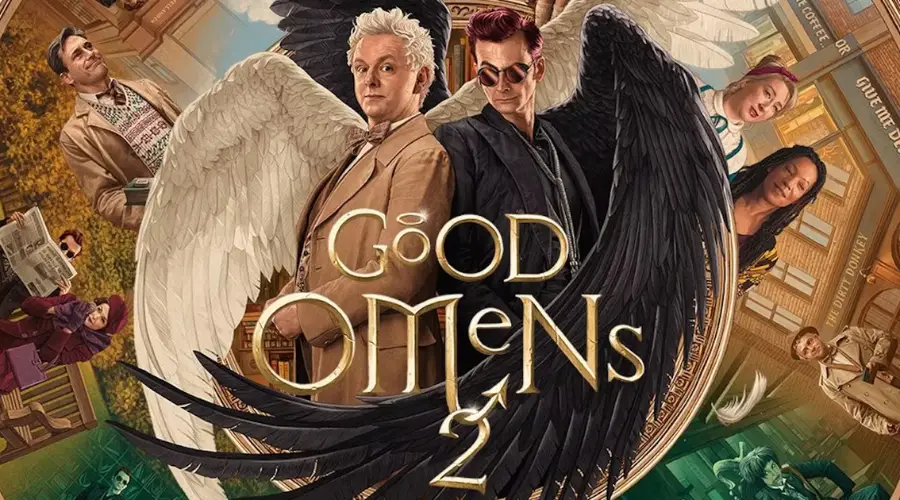 When Good Omens premiered in 2019, fans were delighted to see the beloved book by Neil Gaiman and Terry Pratchett come to life. It was a hit among those familiar with the series and received acclaim from a brand new audience who were just discovering Aziraphale and Crowley's escapades. Given the show covered the entirety of the book, it seemed that would be the end of the show. However, as if by a miracle, it was renewed for a second season in 2021, much to the joy of its fans.
The new season is based on ideas that Gaiman, who served as an executive producer and co-showrunner on the series, and Pratchett had discussed for a sequel. This resulted in a new exploration of two beloved characters as their relationship was able to evolve in new ways thanks to collaboration from Michael Sheen and David Tennant, who play Aziraphale and Crowley, respectively. Offering up surprises for even the most die-hard of fans, the second season of Good Omens is a delightful time that is sure to please everyone.
Season 2 picks up after the thwarting of the Apocalypse, with Aziraphale and Crowley settling back into their lives. However, things are soon thrown into disarray when the archangel Gabriel, played by Jon Hamm, turns up on Aziraphale's door with no memory of who he is or why he is there. The new season follows the mystery of what happened to Gabriel as agents of Heaven and Hell set out to find him.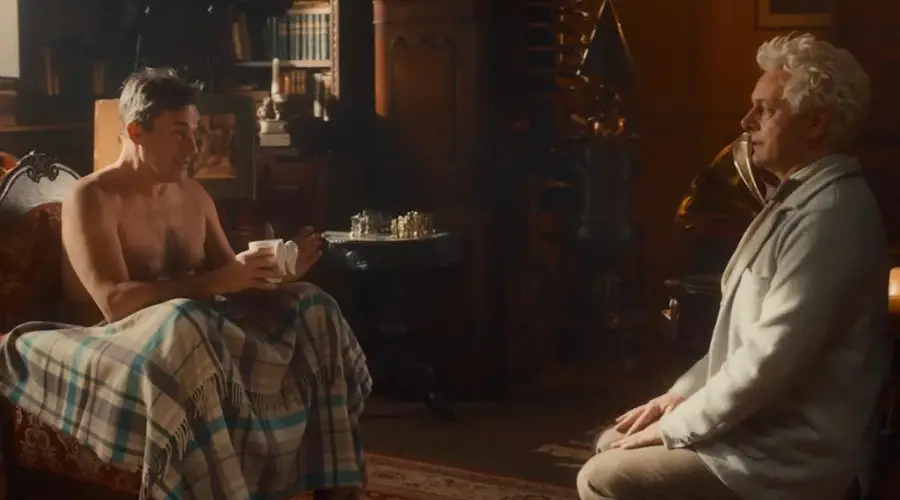 Right out of the gate, the new season doesn't miss a beat, maintaining the same balance of irreverent humor and sincerity that made the first season a hit. Sheen and Tennant's chemistry is as strong as ever, as every scene with them together is pure joy. In fact, their chemistry and their character's relationship are the absolute highlights of the season. While the mystery behind Gabriel's amnesia is intriguing, and fans will surely be excited to see it unfold, exploring the friendship between the angel and demon after millennia together is the real hook.
Like the first season, this season is also six episodes with a collection of "minisodes" delving into Aziraphale and Crowley's past. Each minisode is a delight to the point where it sometimes feels frustrating when it returns to the present. Each minisode explores the history of the two associates' friendship and further reveals just how much they have meant to each other over the years. Offering new insight into their relationship, fans will surely appreciate this aspect of season 2.
And on the topic of relationships, this gives way to a secondary plotline of the new season. Good Omens season 2 features several familiar faces, albeit in new roles. Two such stars are Maggie Service and Nina Sosanya, who originally appeared as nuns in season 1. This time, they play Maggie, a record store owner, and Nina, a coffee store owner, who both work on the same street at Aziraphale's bookshop. Through a series of events, Aziraphale and Crowley have to try and bring the two women together and make them fall in love. Unfortunately, while Service and Sosanya share some lovely scenes, much of this storyline feels unnecessary as it often takes away from the larger plot. One positive note, though, is that, at times, it acts as a fun reflection of Aziraphale and Crowley's relationship, showing how far they have come.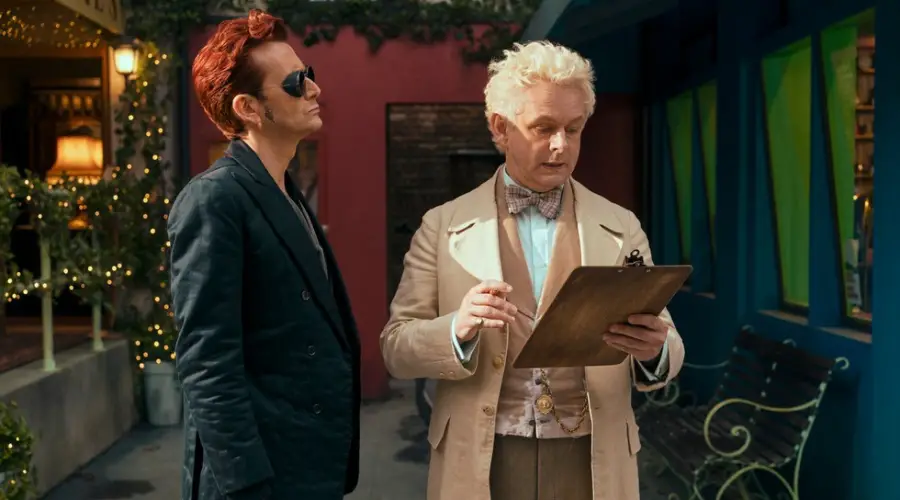 Much like its predecessor, season 2 still maintains the delightful production design and gorgeous cinematography fans are expecting. Each scene is well-shot and feels alive. The attention to detail is clear to see in the set design, as viewers and fans will undoubtedly find key elements that stand out to them. One notable change, though, is that this season doesn't feature a lot of outlandish special effects, which works to its advantage. While season 1 was focused on the upcoming Apocalypse, it made sense for large, bombastic visuals. However, season 2 is about Aziraphale and Crowley and their friendship, so with a smaller scale, it's good the show pulled back in this regard.
Thus overall, Good Omens season 2 is a beautiful follow-up and will surely delight fans eager for more Aziraphale and Crowley. While the larger overarching story may not stand up to the thwarting of the Apocalypse, it makes way for some beautiful development for everyone's favorite angel and demon. The humor and heart fans have come to expect from this world are still quite apparent and shine through more than ever as Sheen and Tennant deliver pitch-perfect performances. I'm not sure how many ideas Gaiman and Pratchett had pitched beyond the original book, but I would love to see Good Omens continue forever.– Jacob Campbell
Rating: 8/10
Good Omens season 2 debuts on Amazon Prime Video on July 28.
---
Trending Now