'My Adventures With Superman' Review: 'A Fun But Inconsistent Story'
---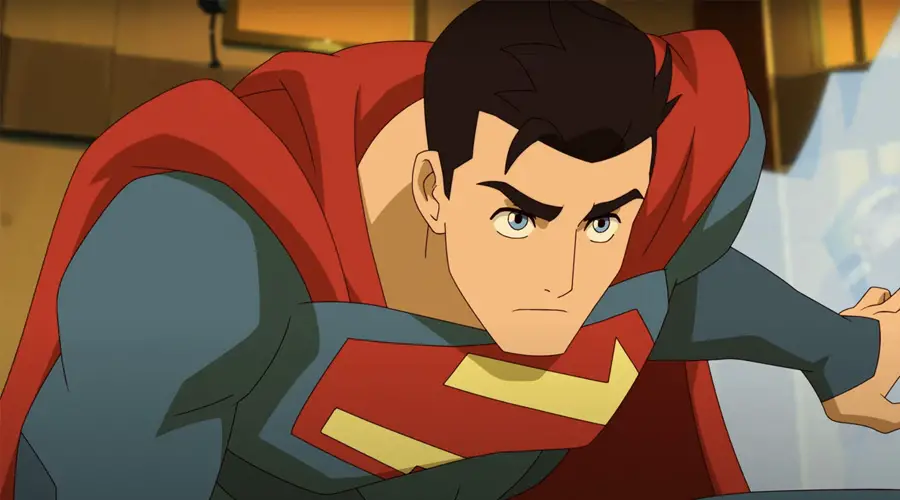 Superman is the most iconic superhero to ever exist. His story has been told, reimagined, and recreated over time. DC Animation also has a good reputation for putting out quality shows and movies. Superman, Batman, Justice League, Young Justice, the DCAU, and now My Adventures with Superman. The animation is different from what we're used to, and the show is more from the POV of Jimmy Olsen (Ishmel Sahid) and Lois Lane (Alice Lee).
My Adventures with Superman starts off with a young Clark Kent (Jack Quaid) finding out he has superpowers. He also must create a secret identity, so he joins his best friend Jimmy Olsen at The Daily Planet. The two meet Lois Lane, who is told to mentor the new interns. They discover Superman, and Lois, being the ambitious intern she is, sets out to discover his identity.

Olsen and Lane go on plenty of adventures with Superman. While Lois wants to uncover his true identity, Olsen sets out to find out if things like aliens and Big Foot exist. Superman is just trying to become the hero Metropolis needs and keep his friends safe at all costs. It's about a group of friends who set out to become the people we know them as currently.
The story has some great appearances from DC characters such as Amanda Waller, Hugo Strange, and characters centered around Cadmus labs. There are also some characters that are surprising. My Adventures with Superman has a well of villains to draw from but uses a good amount of DC universe villains. It's an interesting move that I don't like, but it may pay off in seasons to come.

I grew up on the animated Superman show from the 90s, so I was excited about My Adventures with Superman. The concept is a lot of fun, we get to see Clarke with Jimmy and Lois again, and the animation is excellent. The show's story is just really inconsistent. While Megan Dong and Jake Wyatt have no cohesive pattern to the stories, and it can be a bit confusing when they jump from plot to plot… Everything else is still outstanding. The combination makes for an average Superman cartoon with newer animation.
The writing is competent in both the dialogue and character development departments. Even with a jumbled story, the script still helps us better understand our three main characters and who they are. There isn't much backstory for Lois or Jimmy this first season, but the surface-level stuff we get makes up for it. The adventures seem to get more dangerous as the episodes move forward, but that cohesiveness from episode to episode hurts this series very badly.
The animation for My Adventures with Superman is fantastic. The anime style truly fits the series and the story. If the story was significantly more cohesive, it would feel like an anime. The fight scenes are amazing, and the show has fun experimenting with different concepts within the DC universe for Superman. Despite its faults, there are so many good things to highlight about My Adventures with Superman.

Overall, I was underwhelmed with the story in My Adventures with Superman. I would've loved for the story to flow better and feel more cohesive. It would have just benefited the overarching narrative so much more. Other than that, this is a series that will be a hit. It's fun, the animation is great, and Superman is iconic. Adult Swim is great for taking this show on, and DC animation continues its streak of delivering great projects. – Rascal F. Kennedy
Rating – 7.5/10
My Adventures with Superman premieres July 6th on Adult Swim, next day on MAX.
—–
Did you like this article? If so, consider visiting our YouTube channel, where we discuss the latest and greatest in pop culture news.
---
Trending Now