'Fast X' Review: "The Most Insane Ride Yet"
---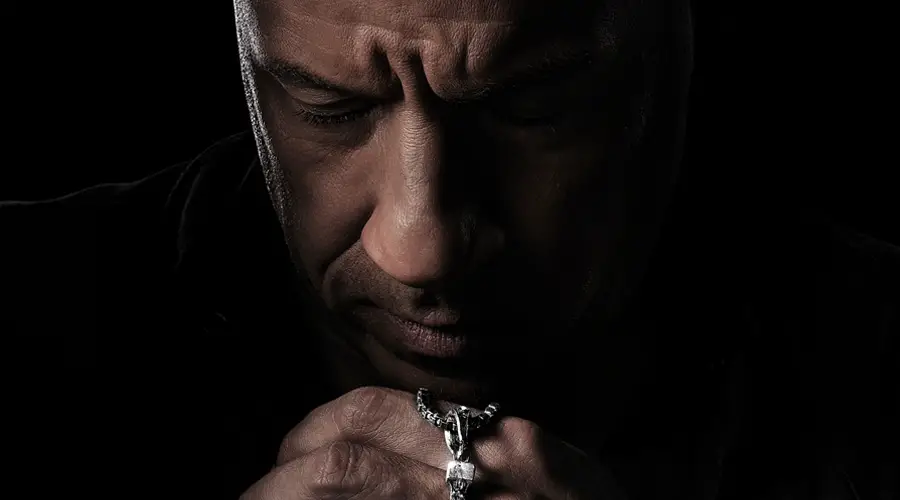 Every great hero also has a great adversary, and every journey must come to an end. Fast & Furious started off as a franchise about cars and robberies. Then, it escalated to essentially a superhero franchise. The last 22 years have been a very fun and fascinating ride with Dominic Toretto and his family. We've made a lot of new friends along the way. In every film, the stunts, stakes, and vehicles get more outrageous. The Fast franchise is one of the wildest franchises ever, and Fast X only adds to that legacy.
Fast X follows Dom (Vin Diesel) and his family as they go on a mission and run into their greatest adversary yet, Dante (Jason Momoa), the son of Brazillian drug cartel leader Hernan Reyes from Fast Five. He's on his own mission: to destroy Dom and everything he's built. Dom, Mia (Jordana Brewster), Jakob (John Cena), Letty (Michelle Rodriguez), Tej (Chris 'Ludacris' Bridges), Roman (Tyrese Gibson), Han (Sung Kang), Ramsey (Nathalie Emmanuel), and Deckard Shaw (Jason Statham) are all on Dante's warpath, and no member of the family is safe.

Fast X is everything any fan could ever want in a Fast & Furious film. Everything is more outrageous and ridiculous than before. Surprisingly, the trailers and TV spots don't give away much about what's new with the family. But don't be mistaken: their story is incredibly insane and fun. Of course, Fast X also introduces some new players to the franchise. Brie Larson, Daniela Melchior, and Alan Ritchson are all exciting additions.
Fast X distinctly benefits from some solid writing from Dan Mazeau and Justin Lin. The narrative builds upon every moment in an exciting fashion. It glues Fast Five and Fast X together perfectly while still pulling from the other films. Especially when it comes to Momoa's Dante, who is built up to give Dom his Joker-esque arch-nemesis. As the beginning of the end, this is a beautiful first entry to the final trio of Fast films.

Cinematographer Stephen F. Windon takes it up a notch here in Fast X. Joining the growing trend of Hollywood films using drones to shoot action sequences, Fast X employs them to good use. More often than not, the drones make the movie feel like a theme park ride that lets you ride shotgun with Toretto and his family. Louis Leterrier, who stepped in for Justin Lin as director, did an amazing job considering the circumstances he was put in. He elevated this film and brought us possibly the best Fast film yet. Getting the best from your cast is everything, and Leterrier did that.
A great villain can easily make a film better. Think Joker, Thanos, The Riddler, and Green Goblin. It may seem corny to say, but Dante Reyes is that for Dom Toretto. An extremely unhinged character willing to do whatever it takes to reach his end goal, Dante always has an extra trick up his sleeve. He's a smarter, deadlier, more insane version of Cipher. He steals the show in every scene, from start to finish. And, thankfully, the rest of the cast benefits greatly from Momoa's performance.

In the editing department, Dylan Highsmith and Kelly Matsumoto did amazing work on Fast X. A film that heavily ties into previous installments, the editing plays such an important part to call back to key moments from the franchise. The way the Fast franchise retcons certain things and changes what we thought we know on a film-by-film basis is impressive, to say the least.
The Fast Franchise has become ingrained in pop culture. With the "Family" memes and the unforgettable quotes, this franchise has been a part of us for more than 20 years. The culmination of what we know is finally here, and it's packed with everything we love about this franchise. The Fast crew has definitely seen the tweets about the ridiculousness in the films because they turned it up notches we didn't think we knew. – Rascal F. Kennedy
Rating: 9.5/10
Fast X releases exclusively in theaters on May 19!
—–
Did you like this article? If so, consider visiting our YouTube channel, where we discuss the latest and greatest in pop culture news.
---
Trending Now