'The Last of Us' Episode 7 Review
Posted On February 27, 2023
---
Returning after last week's stunning ending, The Last of Us shies away from the current story for a chance to better understand who Ellie is. Based on the downloadable content from game one, Left Behind doesn't stray far from the source material and gave me a deeper appreciation of the story.
Like most fans of the game, my experience of playing the DLC came after finishing the main story. Here, the HBO series has opted to insert that storyline into one of the most pivotal moments in our characters' journey. The insertion of Ellie's relationship with Riley at this moment is another great change.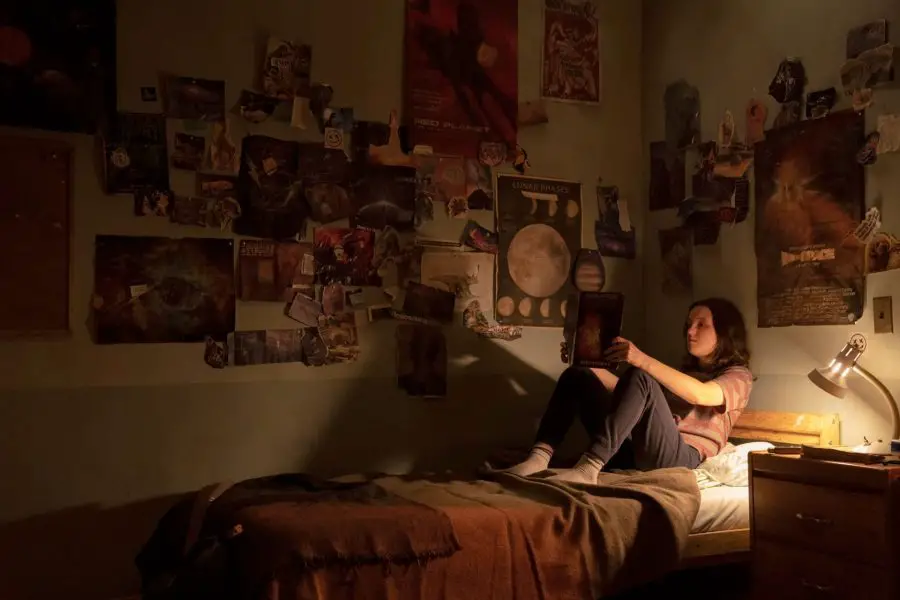 READ: 'The Last of Us' Episode 6 Review
Starting off with Ellie frantically trying to save Joel is the perfect setup for this episode. In last week's episode, Joel began to open up and fully accept his love and care for Ellie. His main concern is that he cannot protect Ellie and cannot lose her. So the moment we see Joel push Ellie off of him and telling her to leave him is heartbreaking. Joel's biggest fears are right in front of him. He's lost yet again. Pedro Pascal nails this scene with his single tear after Ellie leaves Joel. Pascal perfectly captures Joel's tough exterior and intense care for those close to him.
When the flashback begins, we see how children are raised within the FEDRA facility. It's interesting to see how this authoritarian group treat their own, especially the children they train. Ellie's interactions with just about everyone there is what you'd expect. She is just as sassy to everyone there as she is to Joel. Her talk with Captain Kwong (and later with Riley) reinforces that people can see Ellie's a brilliant person who can one day lead. It's an important conversation to show people can be a part of her life, she just needs to let them.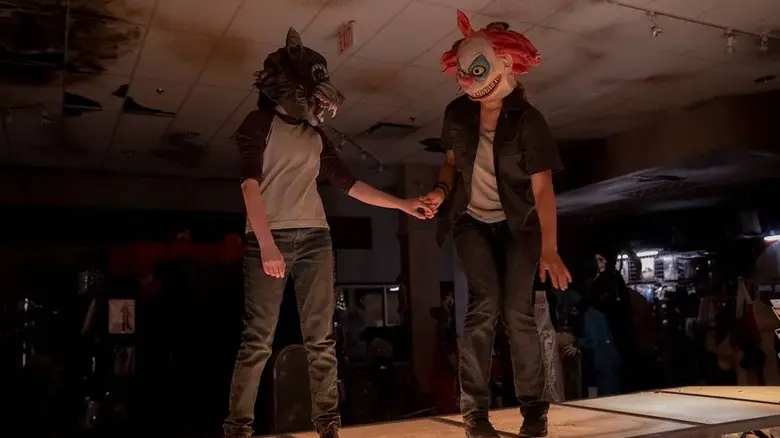 Riley, up to this point, is the one person who has had a major impact on Ellie's life. Ellie's life without Riley at the FEDRA facility is somewhat meaningless. The loss of the one person she cares for makes her more irritable. We can see the joy begin to return to Ellie the longer she's with Riley. The dynamic between Storm Reid and Bella Ramsey was fantastic.
Throughout their journey of the Five Great Wonders of the Mall, you can feel the tension from Ellie. It's so clear to us that Ellie doesn't just care for Riley as a friend. Both are young, awkward teenagers who are probably falling in love for the first time. The quiet will they won't they tension between the two is eerily reminiscent of what it's like to have a crush at that age. The ultimate heartbreak of Ellie finding out Riley is leaving is too much for her to handle. She's going to lose her first love, and that's not something she can accept. Ellie's return to confront Riley for putting her through this instead changes pace to a tender scene in which they dance and agree to stay.
Eventually, as things do in The Last of Us, the moment quickly turns sour. Ellie, who just moments ago had Riley back in her life, has now lost her. This has such an impact on Ellie, and we can still see it to this day. Just like Joel, she is scared to lose another person she loves. She won't leave Joel and will fight to save the only other person in her life she's ever cared for.
This was certainly the right time to include this portion of Ellie's story. It gives us more background on her motivation to save Joel. The cinematography in this episode was once again outstanding. In a dark and dreary world, this episode's use of the bright lights one could see from several attractions at the mall make the audience much more engaged. It's as if, just like Ellie, this is our first experience with what a bright and beautiful world there still could be. –Collin Stetzner
Rating:  8/10
The Last of Us Premiers New Episodes Every Sunday on HBO
---
Trending Now