Sundance 2023: 'The Amazing Maurice' Review
Posted On February 3, 2023
---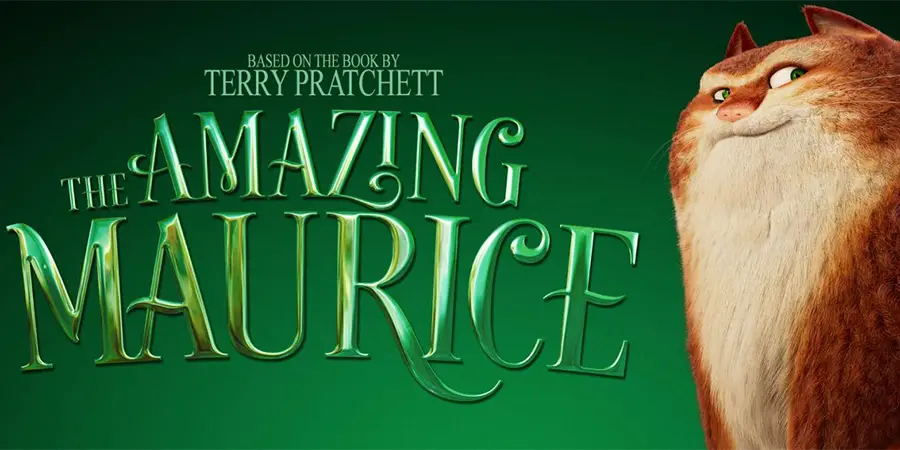 The following is part of Full Circle Cinema's coverage of Sundance 2023.
Book adaptations are nothing new in the world of cinema. The Amazing Maurice is only another in the chain, and it actually makes due quite nicely. Based on Terry Pratchett's The Amazing Maurice and His Educated Rodents, this computer-animated film has roots in the Pied Piper story. Keith (Himesh Patel) takes on the role of the piper and works with a fluffy ginger cat named Maurice (Hugh Laurie) and a group of talking rats. They're running a scheme to make money by faking a rat infestation. During their trek through the towns, they come upon a town dealing with famine and supposedly an actual rat infestation. With the help of the mayor's daughter – and fairy tale lover – Malicia (Emilia Clarke), they hope to set everything right.
The voice cast for The Amazing Maurice is probably the best part of it. Laurie is the best part of the film, his sarcastic quips play quite nicely, kind of in a Deadpool fashion. It actually made me want to go back and watch House. Dangerous Beans (David Tennant), Peaches (Gemma Arterton) and Sardines (Joe Sugg) are some of my favorites out of the clan of rats. Tennant's voice is always recognizable, and he's made smart choices leaning into vocal roles. Additionally, Clarke gets the right inflection levels in her voice to accomplish her role as narrator and participant in the story.

The script leaves a little to be desired in expanding beyond the simple fairy tale, but it's not terrible. It has enough well-placed jokes and sarcastic remarks in regard to how fairy tales and even general plots typically work. The scenarios the rats get themselves into are quite impressive, and I love seeing them work together. It's important to remember the target audience for the film is kids. This movie doesn't need to be super complex to accomplish the intent of entertaining them, and throwing in some bigger lines for the parents to recognize and laugh along with.
The Amazing Maurice isn't a super intense film. It follows a basic plot line that exists in most fairy tales, but it adds panache with quirky jokes and commentary about plot structure. The film knows how to make fun of itself and enjoy the ride. It also tries to differentiate itself from the rest of the fairy tales in our world. Between the quirky dialogue and making its male lead a person of color, one cannot help but notice that. If you can't get to the theater to see the movie, I would definitely recommend sitting down and enjoying The Amazing Maurice from your couch. – Katie Rentschler
Rating: 7.5/10
The Amazing Maurice is in theaters now.
---
Trending Now