Sundance 2023: 'Polite Society' Review
Posted On January 21, 2023
---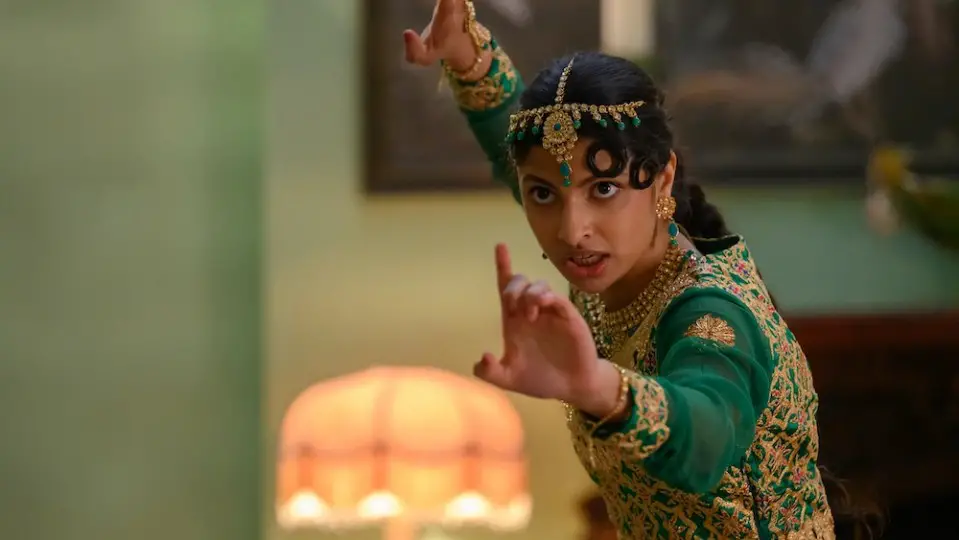 The following is part of Full Circle Cinema's coverage of Sundance 2023.
One of the biggest joys of a festival is seeing a film that you know will become a bonafide crowd-pleaser. You hear the buzz beforehand, and within a mere few minutes of its premiere, you know you're watching something special. The energy builds and builds until it bursts into a roar of applause from a grateful audience. The last time I felt that kind of overwhelming joy at a festival screening was last year's South by Southwest premiere of Everything Everywhere All At Once. It brings me great pleasure to report that Polite Society more than recreates that experience.
Although the films share common ground- themes of family, culture and martial arts ass-kicking permeate both- Polite Society very much stands as its own beast. A better comparison might be the hyperkinetic stylings of Scott Pilgrim vs. the World. Even then, Polite Society keeps its magical realism mainly in the head of its protagonist, aspiring stuntwoman Ria Khan (Priya Kansara). A London high student and part of a Pakistani family, Ria spends her days making YouTube videos showing off her skills with her slacker art school dropout sister Lena (Rita Aryu). Her comfortable existence is shattered when Lena becomes engaged to the charming, affluent Salim Shah (Akshay Khanna). Channeling the way of the warrior, Ria makes it her mission to break up this wedding by any means necessary.
What director Nida Nizoor (We Are Lady Parts) lacks in experience with martial arts action sequences, she makes up for in energy. Combining that martial arts sensibility with quirky comedy that's broad but never cringe. Its winning independent spirit takes significant influences everywhere, from Quentin Tarantino, Sergio Leone, and Bollywood. Polite Society starts at 11 and ends there. No-frills entertainment is the goal, and it's safe to say that Nida Nizoor achieves that. Moreover, it takes an earnest lean towards empowerment for young women, breaks from tradition for self-actualization, and the bond between family.

A lot of why this works is a series of stellar turns. Priya Kansara is a born star. Despite her character's frequent attempts to undermine something that's making her sister happy, her charisma shines bright. Ritu Aryu's Lena is sure to resonate with adults trying to get their life together and the pain of giving up their dreams. The two sisters' collapsing bond, best exemplified by a zany midway fight scene, hurts to watch as much as their eventual reconciliation heals. Of course, you've gotta give it up for a movie-stealing comedic performance from Ella Bruccoleri as one of Priya's best friends and Nimra Bucha's chewing scenery matriarch. 
Indeed, however, Polite Society is the kind of film that gets better as it goes. Nida Nanzoor's script turns on the wackiness hard, with all the key twists and turns to segue the more magical realism elements into the fabric of the movie. More genre-bending, be it forays into science fiction or the classic heist picture, lights up the screen. Tom Howe and Shez Manoor's score gracefully follows the chaotic genre jumping as Ashley Connor's offbeat cinematography keeps things lively. The 103-minute runtime practically whizzes by like one of Priya's furious kicks.
Polite Society is a sure-fire crowd favorite to be. While it will undoubtedly resonate more with young women than men, a good time is a good time. Nida Nizoor delivers cinematic ass-kicking, heartfelt family bonds, and great humor. There's nothing more worthy of praise than a filmmaker imbuing their culture into a piece that wears the influence of the media that inspired them. Be ready to sing the praises of Polite Society. And no, you don't need to be polite about it. –James Preston Poole
Rating: 9/10
Polite Society does not yet have a U.S. release date.
---
Trending Now