'Atlanta' Season 4, Episode 7 Recap/Review
Posted On October 21, 2022
---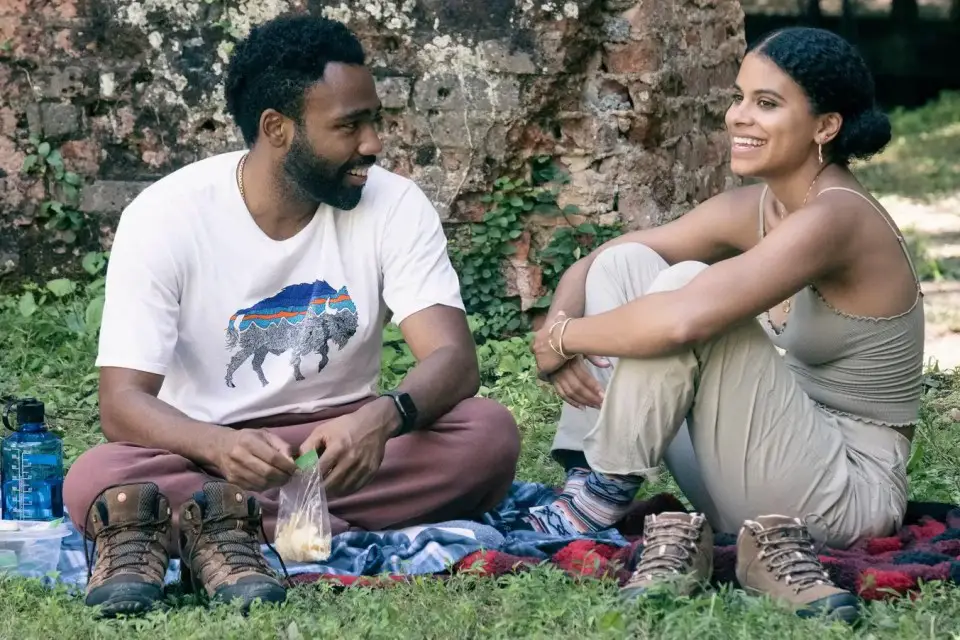 The following Recap/Review Contains Spoilers for Season 4, Episode 5 of 'Atlanta'. Check out our review of Episode 6 here.
If you've been following along with my reviews of the final season of Atlanta,(which why would you?) you've seen that I've been asking why Earn has not been seen with his daughter Lottie in so long. It's made clear in the very first episodes way back in season one that the main character of the series, also played by its creator, writer, and frequent director Donald Glover, is obsessed with making sure his child lives the life he never had. It's why he works so hard and sacrifices so much. However, in the face of success, his relationship with Lottie has diminished. Traveling the world and making sure his cousin Alfred, AKA Paper Boi, is a worldwide phenomenon that has caused his 6-year-old daughter to largely be raised by her grandparents. This is never more prevalent in the fourth season of the series than in the seventh episode.
Lottie is celebrating her birthday on a camping trip with just her and her parents. For the first time since its season premiere, Earn and Van (Zazie Beetz) are forced to isolate themselves from the world that always distracts them and discuss their future. It's often been said that Atlanta actively tries to exist outside the limitations of any sort of television genre. This latest episode, titled "Snipe Hunt", goes from personal family drama to the tense unknown and teeters on the boundary throughout its unfortunately-short runtime.
At its core, the episode serves as the climax of Earn and Van's relationship. With the finale closing in on us, its time to begin saying goodbye to these characters and closing the book on their stories. Earn has always felt the pull of a family with Van and has always hated himself for never being enough for her. From renting out the entire campground for Lottie's birthday to playing small, endearing little games with them both to show how good he can be as a father and a husband, it feels like a man desperate to claim what he's never been brave enough to work for. Earlier in the season, we see Earn attend therapy and explain that he prefers distrust and spite. In this episode, he chooses to love and loyalty to keep him afoot.
Snipe Hunt feels akin to the early works of Donald Glover AKA Childish Gambino. In music videos for his songs like "Oakland" or his film Guava Island, Glover plays with the idea of him in a paternal role. This episode seems as if it's the culmination of a fantasy of who he could have been had he taken a different turn in life. An impassioned speech inside a tent professing his character's fealty and love for the only woman he's ever seen a future with proves Glover is one of the finest actors of his generation. And he's hellbent on using it to tell the stories he wants to tell the way he wants to tell them.
Episode 7 of season 4 of Atlanta, like the ones preceding it, doesn't really carry a noticeable narrative thread with the rest of the final season. However, like the entire catalog of installments before it, it tells a story that feels tangible and easy to follow. The stakes are personal and that's okay because every story told on television should be. – Christian Hubbard 
Rating: 10/10
Atlanta premieres Thursdays on FX and the next day on Hulu!
—–
Did you enjoy this article? If so, consider visiting our YouTube channel, where we discuss the latest and greatest in pop culture news.
---
Trending Now