'Bros' Review: "A Near Flawless 'Will-They-or-Won't-They'"
Posted On September 30, 2022
---
What makes a good romantic comedy? At a bare minimum, you need two likable protagonists, some quirky best friends, bits and gags that feel real. On a best-case scenario, you also have hilariously timed obstacles that get in the way of the characters getting together. Thankfully, Bros arrives just in time to satisfy audiences clamoring for a new rom-com classic.
The plot follows Bobby Lieber (Billy Eichner), an out and proud podcast host suffering from loneliness and self-doubt. As Bobby works tirelessly as New York City's first LGBTQ+ museum curator, he struggles to write a new romcom about a gay couple. Along the way, he falls in love with Aaron (Luke Macfarlane), a lawyer with a skewed view of relationships.
Beginning with the film's performances, Eichner, who is typically typecast as loud and eccentric characters in projects like Parks & Recreation, shines as a more grounded, intellectual character. His sullen adventures through the NYC dating pool leave him feeling detached and hopeless. However, it's a joy to watch Eichner explore the intricacies of a once-broken man seeking out for happiness.
The film also benefits from an all-star LGBTQ+ cast including Bowen Yang, Harvey Fierstein, Ts Madison, and Monica Raymund. Together, the cast represents an evergrowing percentage of the global population and offers exquisite representation for queer people. After decades of being the butt of the joke in Hollywood movies, Bros is a legitimate triumph for the LGBTQ+ community.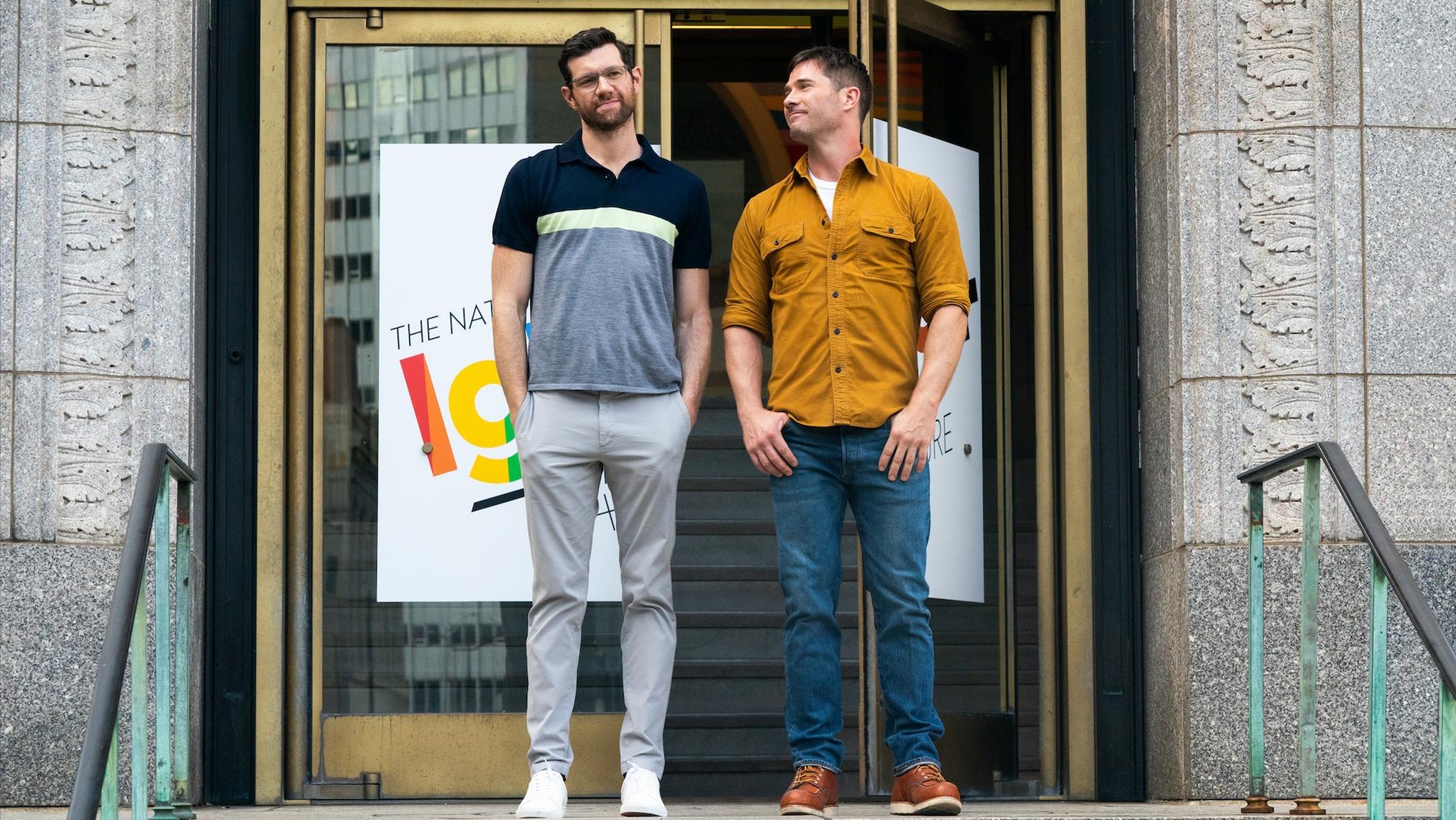 While it is quirky and spirited, writers Eichner & Nicholas Stoller – the latter of whom directs – inject quite a few heartfelt dramatic beats. When Aaron's childhood crush suddenly comes out of the closet, the pair go through a breakup. In the process, the movie leaves the audience praying for the right outcome. Two emotionally unavailable people desperate to be together is not exactly a reinvention of the genre. However, what Bros does is put a spotlight on dating in which monogamy is not always the law of the land.
Eichner's ability to switch from displaying overwhelming joy and then sheer devastation is something to behold. The way that gay men are likely to see themselves in Bobby is enough to earn him awards attention. In a world where a good romantic comedy can be so hard to find, Bros sets itself apart as a new leader of the pack with a genuinely sweet story to tell and a creative team willing to give it their all to tell it. – Christian Hubbard
Rating: 10/10
Bros is out now in theaters everywhere!
—–
Did you enjoy this article? If so, consider visiting our YouTube channel, where we discuss the latest and greatest in pop culture news.
---
Trending Now