'Dragon Ball Super: Super Hero' Review: "A Battle of Heroic Proportions"
Posted On August 11, 2022
---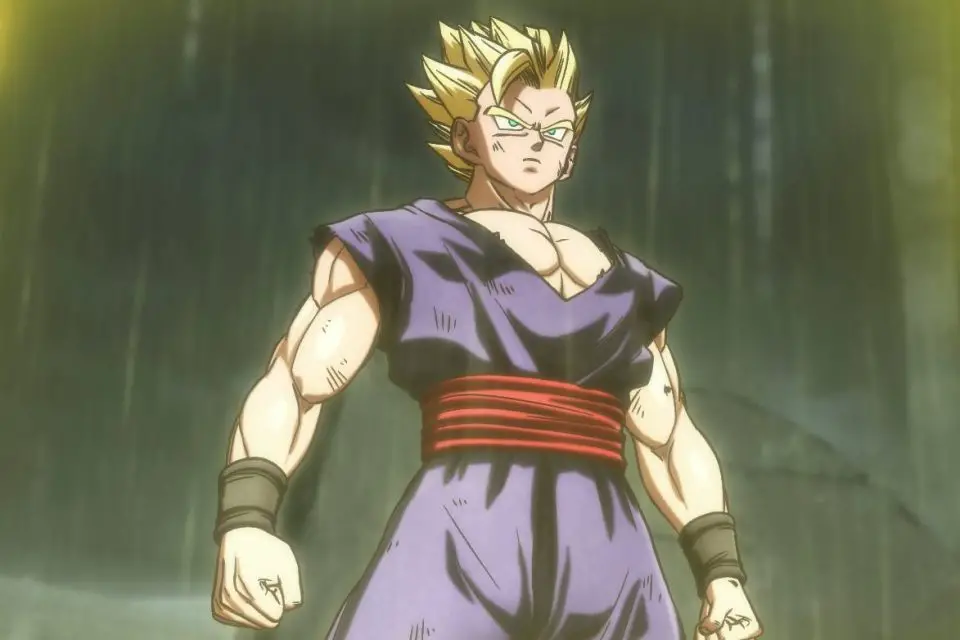 Note: The Following is a Review of the Film's English Dubbed Version. 
Dragon Ball Super: Super Hero brings the cast of the anime Dragon Ball Super back to the big screen. While the anime ended its last arc, the Tournament of Power, back in 2018, the series continued the story of Son Goku and friends in 2019 with Dragon Ball Super: Broly. The film featured vivid and visceral 2D animation blended well with 3D backgrounds to create an epic movie that re-introduced a new version of the iconic character Broly. A little over three years later, Dragon Ball Super has returned with an all-new story and animation style.
Super Hero depicts the return of an old Dragon Ball foe, one of the earliest evil organizations introduced in manga/anime. The Red Ribbon Army rises again under Commander Magenta(voiced by the legendary Charles Martinet) and his ruthless underling Carmine (Jason Maroncha). Desperate for another genius to create androids for them. Magenta recruits child prodigy and superhero fanatic Dr. Hedo (Zach Aguilar) to join them under pretenses, and so beings the conflict of Dragon Ball Super: Super Hero. 
What makes Super Hero compelling is that the usual main characters take a backseat this time around. Goku and Vegeta are off-world, leaving the supporting characters to deal with the threat.

The duo at the heart of this film are Piccolo (Chris Sabat) and Gohan (Kyle Herbert). It's poetic, considering the pair had more of a prominent role the last time androids were a threat in the Dragon Ball universe. The father/son relationship between Piccolo and Gohan had taken a back seat during most if not all of the Dragon Ball Super anime. With Dragon Ball Super: Super Hero, Piccolo and Gohan are forced to step up. The arrival of new androids courtesy of the Red Ribbon Army requires Piccolo to get stronger and outwit his opponents when he can.
Chris Sabat not only voices Piccolo and Vegeta in the film but also serves as the ADR director, providing terrific performances and direction. Before this film, it seemed like Piccolo would remain stagnant in the Dragon Ball universe for a while. However, the Namekian gets some much-needed development in Dragon Ball Super: Super Hero. The supporting cast almost always looks to Goku and Vegeta whenever there's a threat, so seeing Piccolo step up to the plate gives Super Hero a refreshing feel. It's entirely different in tone than typical Dragon Ball films and gives secondary characters personality that doesn't often get to be seen.

Admittedly, the film's plot is straightforward with hardly any intrigue. However, that isn't what you watch a Dragon Ball movie for. Audiences go for the fights, and in the case of Dragon Ball Super: Super Hero, we get some of the series' most creative action yet. That is in no small part thanks to the two new Androids introduced in the film: Gamma 1 (Aleks Le) and Gamma 2 (Zeno Robinson). Le and Robinson provide incredible vocal performances as Gamma 1 & 2, serving as a sort of symbolic representation of the film's subtitle. You don't get as super as the Gammas, whose appearance, fight style, and visual flair elevate every scene they're in. Moreover, Le and Robinson give the heroes just the right balance of stoic heroism and wise-cracking levity to make them feel like real superheroes (which they basically are).
There was some hesitancy surrounding the film's animation style leading up to its release but worry not. Dragon Ball Super: Super Hero feels as crisp as the previous film Broly, albeit with a different dynamic touch. The 3D style animation on display helps to make the fights feel more kinetic, which benefits the action in a significant way. It's a refreshing new take on an anime film and one that heightens and emboldens the themes and title of the film.

If you're a fan of Dragon Ball, then you're probably curious about the mid-battle transformations and subsequent new forms introduced in the latest film. To be short, there are plenty of surprises in store for fans of both Dragon Ball Super and Dragon Ball Z. The best part of Super Hero is that the film isn't just some filler arc; it's an exciting and engaging story that develops characters that have been gathering dust over the past few years. Besides Picolo, who shows new levels of comedic ingenuity and intensity, we get Gohan at an entirely new (and sometimes primal) level.
Kyle Herbert continues to do an incredible job portraying the son of Goku, and the longstanding lore in Dragon Ball of him having the potential to surpass his father is addressed in all the right ways. Add to that an intense twist of a third-act battle, and you have a solid Dragon Ball Super film that differentiates itself from the rest. The villains aren't as compelling or layered as villains in past films, but that shouldn't stop Dragon Ball fans from having a good time. Casual fans, be warned, as you may be dragged down by some lore dumps. Overall, Dragon Ball Super: Super Hero is an entertaining time with great surprises and twists that should be seen on the biggest screen possible. – Ernesto Valenzuela 
Rating: 8/10
Dragon Ball Super: Super Hero Releases in Cinemas in the US on August 19th
---
Trending Now