'Reservation Dogs' Season 2, Episode 2 Spoiler Recap/Review
---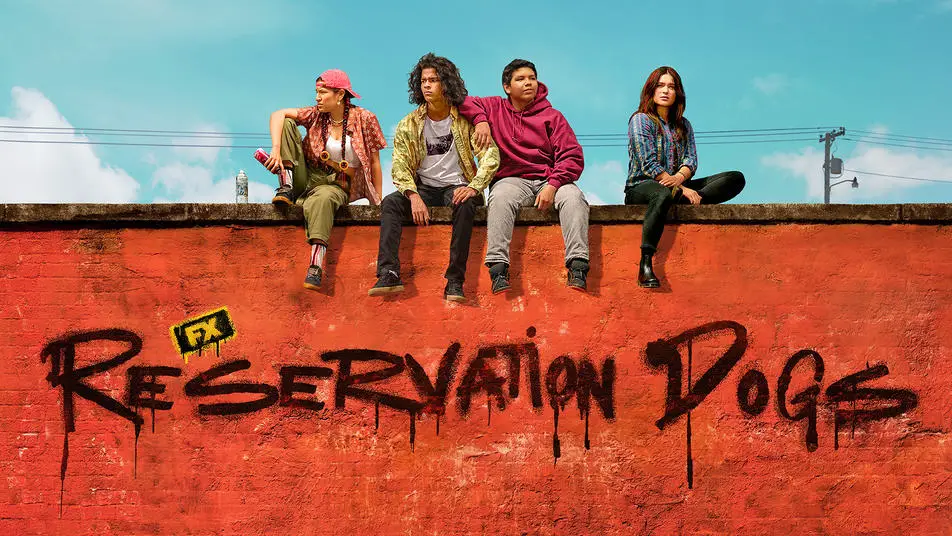 This review contains spoilers for Reservation Dogs, to see the previous review click here.
Typically, a curse is only supposed to affect the cursed person. They sometimes have side effects, though, which could rub off on the person who caused the said curse. This has been the case for the Reservation Dogs. They've been dealing with the backlash of the curse they put on Jackie (Elva Guerra). After spending the previous episode trying to break the curse, they now have their chance while Jackie and Elora (Devery Jacob) are still off on their adventure.
This week's installment of Reservation Dogs is focused on Jackie and Elora Danan. The episode starts with the girls still running from the Rednecks they were attempting to carjack. They eventually make it out alive and end up at a farm owned by Anna (Megan Mullally). Anna is a recently divorced woman that welcomes the girls into her home. She feeds them, let's them shower, and even gives them clothes. All for them to take her truck, and possibly be heading back home after they visit Jackie's mom (Delanna Studi).

While Elora is asleep at Anna's, she keeps seeing Daniel and Bear. She is very clearly feeling guilty for leaving Bear. Then, we see Willie Jack go meet Weeze, White Steve, and Bone Thug Dog to get some of Jackie's items. She needs them to break the curse. Cheese and Uncle Brownie show up as well and they collect some items.
Meanwhile, Bear is looking for a job. He runs into Mose and Mekko, but they're no help. Then, he goes to Rob and Cleo's. He asks them for a job, but they bring up the criminal activity he's done around their store. He also sees Miles, the guy whose chip truck they stole in the first season, who tells him about second chances and building things up. This seems to be the theme this season: second chances.

Willie Jack and Cheese go to the river with Uncle Brownie and Bucky. The two elders do a chant and sing a song to lift the curse. Spirit, who Uncle Brownie can see now, tells him that the curse is lifted but the effects will linger for a while. Elora and Jackie seem to be headed back to the Reservation while the Bear talks to Miles about second chances.
In this episode, second chances and lifting curses go hand and hand. Each character seems to be looking to redeem themselves for past mistakes within the first season. Z some are a little bit beyond that given Uncle Brownie and Bucky's history. Additionally, there is an underlying message about white people stealing from Native Americans. Most notably, the scenes that illustrate this include when the rednecks call them thieves, and when the group steals the truck from Anna, a rich property-owning white woman.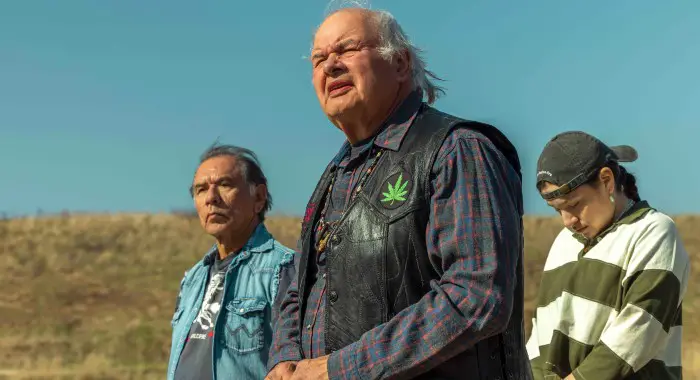 The showrunner, Sterlin Harjo, directs this episode and his style is a bit different from the previous director. Beyond fitting, he seems to have a stronger rapport with his cast and crew. He contributes to the teleplay again with Goldtooth and Ryan RedCorn. This trio knows their history and understands their culture. As I've stated before, what makes this show great is all of its contributors. Whether writing, directing or acting, they all know and love their culture.
The ongoing theme of redemption and hypocrisy in this season is great. I look forward to seeing what else Harjo and Waititi have ready for this season. The creators of Reservation Dogs understand their audience and instead of changing the formula, they keep the ship steady. This was a great episode, and seeing Elora and Jackie come to grips with their journey was a good plot point. After two episodes, this season of Reservation Dogs is off to a great start. – Rascal F. Kennedy
Rating – 9/10
Reservation Dogs is now streaming on Hulu!
---
Trending Now