'Prey' Movie Review: "Bloody Action Fueled Revisionist History"
---
Director Dan Trachtenberg has outdone himself with Prey, the latest offering from 20th Century Studios set in the universe of Predator, albeit with an exciting new twist that differentiates itself from the Predator films of the past. Last we saw a Predator film, director Shane Black put his signature black comedy to the film series, which saw Boyd Holbrook lead an ensemble in a film that's a mixed bag of good and bad. Trachtenberg looks to re-invent the franchise while also going back to the roots of the first film, using the techniques that helped to make the original so great. Prey is a revisionist history monster flick not short on blood or incredible action. 
Prey tells the story of the Comanche nation in 1719 and one of its residents, Naru (Amber Midthunder), an aspiring hunter and warrior who comes across an, let's say unconventional prey. The premise is simple, and that's because that's all it needs to be. Prey's complexities lie in its action, characters, and setting. Naru's tribe relies on more conventional means of hunting and gathering prey, with Naru's ambitions seeming too far-fetched for them. When Naru begins picking up on tracks and signs of a creature that no one has ever seen before, the hunt begins.

Prey is the second outing for filmmaker Trachtenberg after 10 Cloverfield Lane, and he doesn't miss a beat. From the film's beginning, Trachtenberg sets an intense tone with moments of levity sprinkled between the short runtime that doesn't feel forced. Moreover, each character in the supporting cast serves a distinct purpose. Midthunder, in the role of Naru, plays the protagonist incredibly well, bringing a charm and believability to her role that gives you a character that's easy to root for. Naru also has a canine companion in the film that is undoubtedly the best boy. 
In terms of the actual Predator in the film, the creature is played mysteriously up until the very end. Trachtenberg understands the creature's allure and what about it that makes it work so much to warrant such a large number of Predator films. The film is entitled Prey for a reason, switching up the formula, making the alien creature the one being hunted by Naru. Prey doesn't necessarily mean an animal that is weak and defenseless. And the titular Prey in this film is anything but powerless.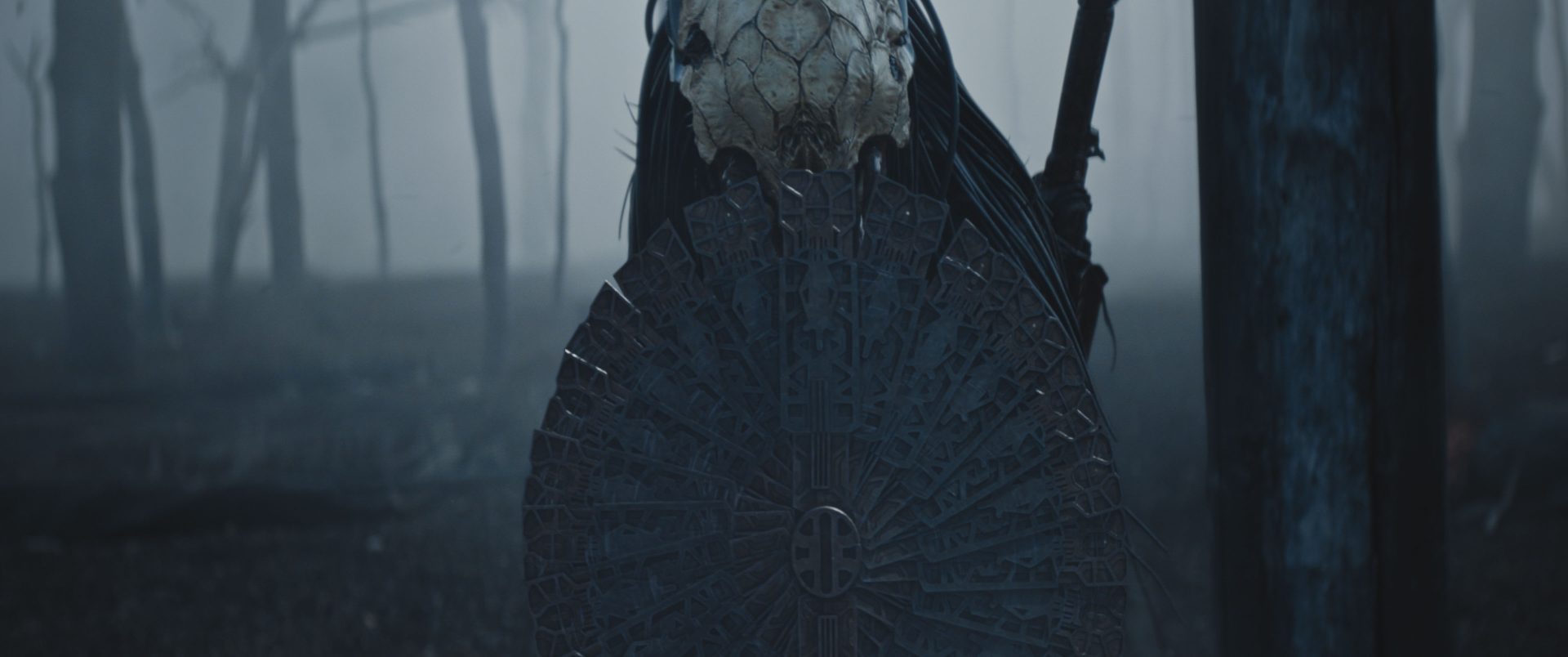 The alien predator in this film is ruthless and invisible for almost the entirety of the runtime. Trachtenberg can bring physicality and a visceral feel to a creature you can't see, which is one of the most impressive aspects of the film. You pair that with well-choreographed action, and Prey becomes one of the year's most entertaining and thrilling films. A predator hasn't felt this efficient, brutal, and terrifying since the original 1987 film. Moreover, every big fight in Prey feels earned, with every small victory against this alien visitor making sense from a storytelling standpoint.
The film's backdrop also helps to tell a powerful story about community and self-acceptance. Amber Midthunder gives an emotionally intense performance as Naru, who will undoubtedly go down in history as one of the most competent protagonists in a Predator film. The cat-and-mouse game on display this time around is intense and at times genuinely terrifying, with the Predator alien in this film wielding all sorts of terrifying new gadgets, making the eventual triumph over it even more satisfying.
Overall, Prey is an excellent return to form for the Predator franchise giving the lore and tone of the series a fresh new feel. The title itself speaks to the reinvention at work here, as Prey is an accurate description of how Naru sees this unknown alien creature, and how any predator can turn into prey given the right circumstances. You'll have to watch the film to see how that plays out. – Ernesto Valenzuela
Rating – 9/10
Prey is now streaming on Hulu 
---
Trending Now