Full Circle Flashback: 'Predator 2' Review: "An Advanced Action/Sci-Fi Thriller"
---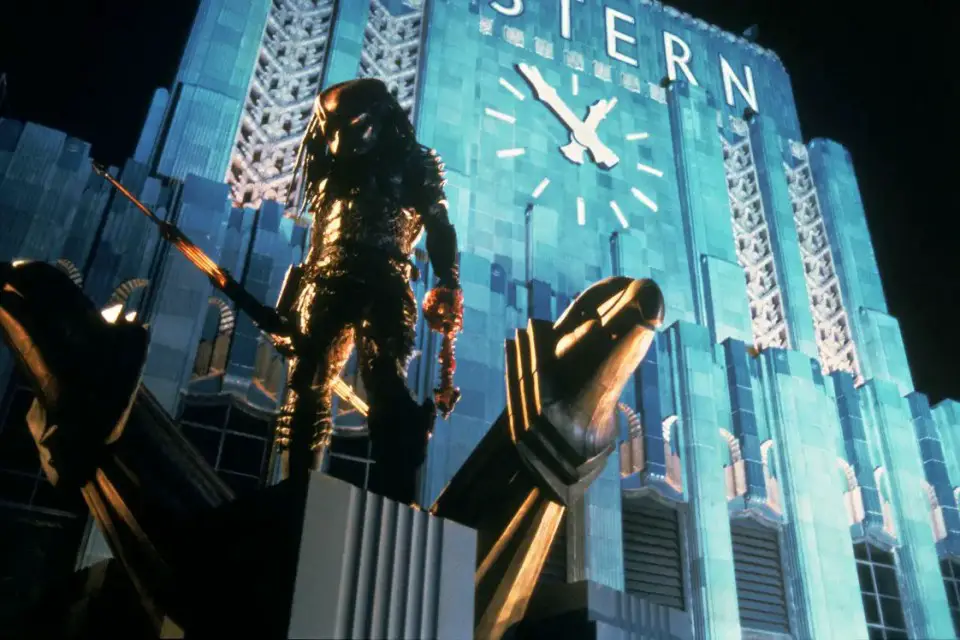 In preparation for Prey, we're returning to cover the full franchise, today we are covering Predator 2 (1990).
Predator established dominance in 1987. The film franchise would do what no other action franchise was doing when they released their sequel. Instead of a consistent main actor/actress like Alien, they switched up their lead character, and have done so ever since. There would be no Arnold Schwarzenegger, this time there would be Lethal Weapon star Danny Glover.
Predator 2 shows the return of Predator back to Earth three years after its last venture into the jungle. Los Angeles, California is war-torn, and dystopian. The Columbian drug lord Ramon Vega (Corey Rand) is at war with Jamaican drug lord King Willie (Calvin Lockhart). Lt. Mike Harrigan (Glover) is set on ending this war and putting both sides in jail until he gets sidelined by Peter Keyes (Gary Busey) who isn't what he seems at all.

Keyes is on a mission to capture the Predator for its technology but masks it as trying to stop the war. When Harrigan catches wind of this, he uses Jerry Lambert (Bill Paxton) and Leona Cantrell (Maria Conchita Alonso) to track him while his partner Danny (Ruben Blades) tries to figure out what's murdering and maiming drug dealers. We go on a type of action/sci-fi/spy adventure that gives us some of the craziest action sequences to date.
Jim and John Thomas return to write the sequel for their character. They give us a more detailed and intricate film this time around. We begin to understand the Predator character and establish rules outside of having to cover oneself in mud. Stephen Hopkins steps in as the director and gives us a pretty well-done film. Hopkins' long-time cinematographer Peter Levy joins him on the journey and gives us some neat shots. The subway station and the shootout at the beginning of the film are incredible. Additionally, the editing adds to this film in an amazing way.

Also, Predator 2 opens up the world of Predator. It shows just how universal the hunting grounds are and shows us that Alien and Predator are in the same universe. When Harrigan enters the Predator ship in the third act among this particular Predator's collection, there are skulls from all kinds of creatures, including a Xenomorph. Even though we wouldn't get another Predator film until the 2000s with Alien vs Predator.  In the meantime, there were video games and comics galore.
Predator 2 is quite possibly the best of the franchise. It's more than just an action film bolstering its main character. It's a more well-rounded and thorough film. Jim and John Thomas weren't lackadaisical at all while writing this film. They knew this sequel would need more than Arnold going to war in the jungle, and they did that. Expanding the universe, showing how dominant the Predator species is, and that the U.S. government is always looking to get the upper hand in military defense. This was a solid sequel for one of my favorite franchises. – Rascal F. Kennedy
Rating – 7.5/10
Predator 2 is available on Hulu and physical media!
---
Trending Now