'Atlanta' Ep 301 'Three Slaps' Spoiler Review/Recap – 'A Story of Lake Lanier'
---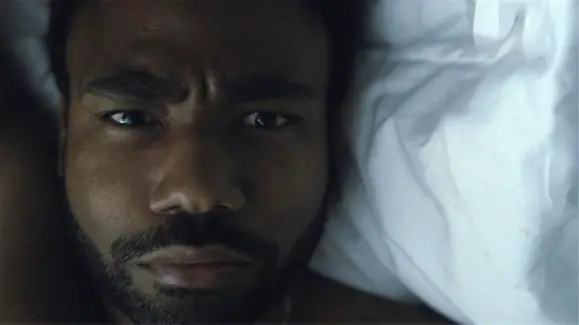 WARNING: This review contains spoilers for ATLANTA.
Lake Lanier is a lake in Georgia that has been discussed for years. The story told in Atlanta is true. The lake was once an entire community, filled with black people. Much like Black Wall Street in Tulsa, Oklahoma. The community was flooded when the state decided to build a dam, and more than a few people drowned and died there. The lake is now allegedly haunted, and there have been plenty of accidents to date that kind of support that statement. One of the more recent events was a boat exploding on the water in the Lake.

The second part of the episode is about the Lesbian couple. That is in fact another true story this episode is based on. A lesbian couple that had adopted black children, and was essentially abusing them. They ended up killing those kids and killing themselves in the process. No, it didn't happen in real life like in the episode, but it definitely happened. Atlanta is known for taking things that have happened in real life, and using them in a way that the audience can relate in a way. These discussions happened on social media about both situations, and Stephen Glover's teleplay works very well with the episode.
The episode focuses on Laquareeous (Christopher Farrar), a young black boy in grade school. He gets in trouble for dancing in class when his teacher announces the class will go see Black Panther Two as a trip.  This leads to his mother (Nicole Lockley) and his grandfather (Timothy Tinker Sr.) giving him a stern talking to and a smack in the face. That leads to his guidance counselor Grier (Lauren Halperin) calling CPS on the family.
When CPS arrives Laquareeous' mother thinks he called the police and sends him off with the social worker (Jenne Kang). She takes him to Amber (Laura Dreyfuss) and Gayle (Jamie Neumann). Amber and Gayle have three other adopted black children Lanre (Sean Jay), Yves (Kaleel Harrison), and Fatima (Madison Keaton). The couple uses the children for labor to make Kambucha, and feeds them microwaved "fried chicken."

Amber and Gayle are having financial problems and after a visit from CPS, they decide it's time to leave. They pack the children up and take a "trip to the Grand Canyon." Laquareeous or Larry, soon realizes that the couple plans on killing the children and he jumps out of the back of the van. After escaping, he returns home and goes back to living his normal life. The episode ends with Earn (Donald Glover) waking up in a hotel in Germany.
Laquareeous is based on Devante Hart. As I've stated before, he and his siblings were killed in a suicide by their parents. The Free Hugs image in the show is something that happened in real life, along with him hugging the police officer. Those children were abused and nothing was done to help them in reality. It's a sad and tragic story that Glover used to show how black kids are overlooked. They were pawns and nobody truly cared for those children until they were murdered.

This was an episode with multiple layers. Hiro Murai who's directed multiple episodes of Atlanta is back at the helm. He takes Glover's teleplay and uses it to his advantage. Taking the script that is great and turning it into something great. The tension builds throughout the episode, much like the Teddy Perkins episode. It builds to a moment of incredible anxiety. Especially when you take Lake Lanier and the suicidal lesbian couple, and mesh them into one episode. Anything can happen, and it ends in a chaotic way. The nod to the black kids dancing because they're going to see Black Panther is also hilarious.
Not having the main characters of Atlanta in the episode was an interesting choice. It worked out for the better, and it just creates the atmosphere for the season. It's going to be a funny season, but not funny. The tension, the anxiety, the chaos, I'm hoping it's all intertwined throughout the season. As a fan of Atlanta and Donald Glover, I'm curious about what else is to come. What other real-life stories are we going to get this season?

Atlanta came back and they threw a brick at us. This was a great way to start a season we know little about. If this was the opening, then I can only imagine what the creative team has in store for us. The acting was incredible, the script was fun, and it was just a great way to put everything together. I enjoyed this episode so much, and I'm hoping everybody else did too. – Rascal F. Kennedy
Rating – 9/10
New Episodes of Atlanta premiere Thursdays on FX! 
---
Trending Now