'Bel-Air' Season 1, Episode 6 SPOILER Review/Recap: "The Strength to Smile"
---
Family is all some people have. For Will Smith (Jabari Banks), it's becoming truer with each episode of Bel-AIr. The show is showing how bold and ambitious the show is. The modern iteration just continues to push boundaries and test different elements of drama. The coming of age story takes a new step every episode and this week's was no different. Bel-Air is defying a lot of early criticism and I love it.
Will begins the episode getting bullied by Tray online after their falling out last episode. He goes to his Uncle Phil (Adrian Holmes) and is comforted. He begins to understand that Bel-Air is his home now and the Banks' are his family. It can be hard to adapt to a new setting and new lifestyle, but Will slowly begins to learn in this episode.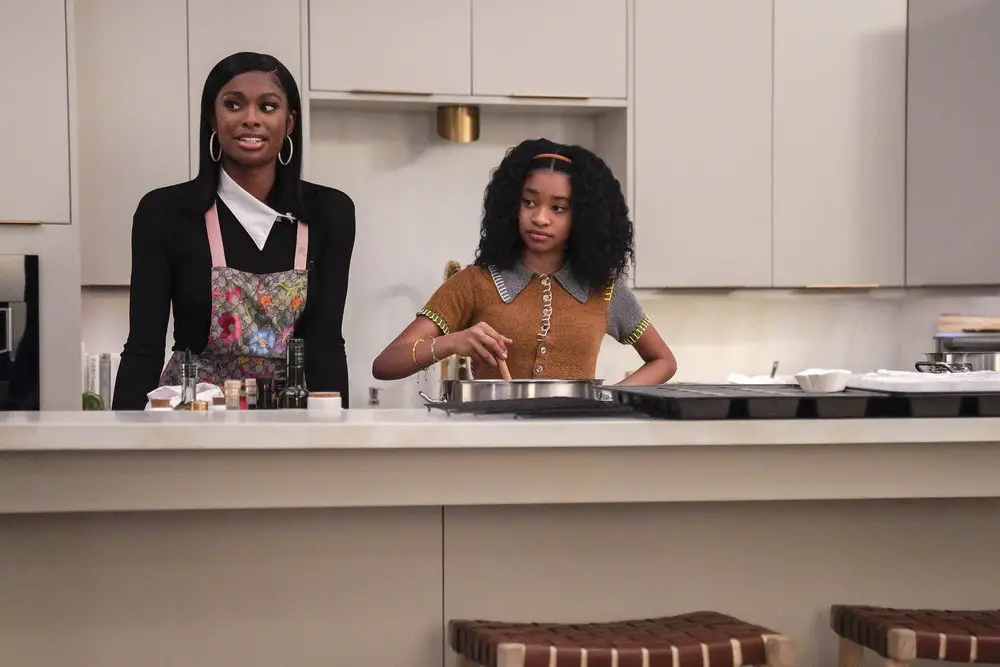 The setting is the charity event for Gayle Wilkes. Fred's (Joe Holt) late wife and Lisa's (Simone Joy Jones) mother. The event is hard on Lisa who's still dealing with the loss of her mother. Carlton (Olly Sholotan) uses this to try to sneak his way back into Lisa's life as more than a friend. He soon realizes that she isn't interested in being more than friends and that sends him reeling on a Xanax binge.
There is a lot going on in this episode though. Vivian (Cassandra Freeman) is also still trying to cope with the loss of her friend Gayle. Fred's new wife Angela (Scottie Thompson) doesn't help her though as she makes everything about herself. To the point that she eventually gets kicked out of the event at the Banks' house after Lisa and Will say their poem. We also see Carlton consoled by Will which shows us the boys may have their differences but they are adapting.
Hilary (Coco Jones) is learning how to conform to the rules of her new home. She spends the day with her family and talking to Ashley (Akita Akbar). The sisters bond as she tries to help Ashley with her Lucia (Rita Angel Taylor) situation. She also risks losing 3% of her followers according to Kyle (Jon Beavers) if she doesn't post for 24 hours. In the end, things work out for both girls.
Vivian also is still contemplating her return to the art world. Reid Broderick (Michael Ealy) comes to the event and that ruffles Phil's feathers a bit. He notices what Broderick is doing and has Geoffrey (Jimmy Akingbola) keep an eye on him. Phil also loses one of his campaign endorsements, and it's because Fred has joined the race as an opponent.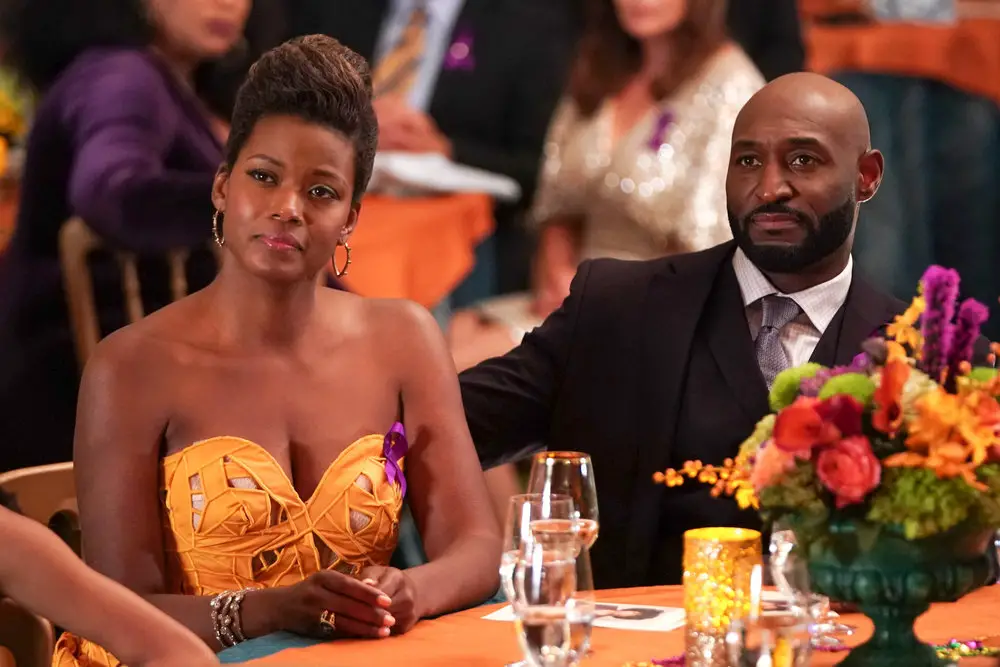 Paul Eriksen delivers big time with this script. He gives us some great drama and some intimate moments. The Will/Lisa/Carlton love triangle is a strange but good plot point in this episode. Also, there's information about Fred Wilkes that's going to be useful later for Phil and Vivian. Eriksen uses a lot of misdirection and twists that will build up as the show continues.
Aurora Guerrero directs a hell of an episode. Jabari Banks keeps showing us he has some great acting skills. He's amazing in this episode and so is Sholotan. The intimate moment with the two boys (that could be brothers) is great. Carlton may just become a character we all end up enjoying. There's a lot going on in Bel-Air and the high drama continues.
An amazing episode, it shows how the dynamics of family and brotherhood are important. Geoffrey is now turning into one of my favorite characters in the series. Overall, there was a lot to digest but it all will combine for a really fun ending. I'm loving this fresh, modern take on Will Smith's story for a new generation of viewers. – Rascal F. Kennedy
Rating – 9/10
Bel-Air is airing on Peacock with new episodes every Thursday.
---
Trending Now