David Dastmalchian Joins Cast Of Christopher Nolan's 'Oppenheimer'
Posted On February 25, 2022
---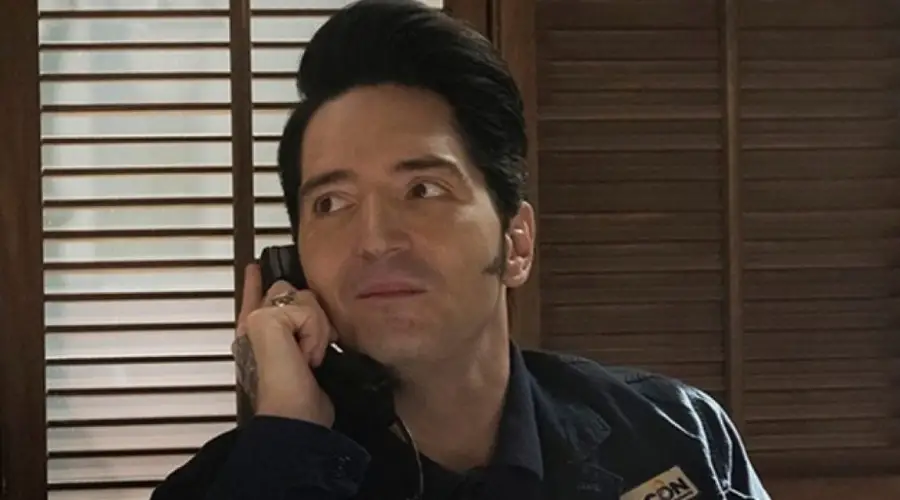 Yet another star has joined the evergrowing roster of A-list actors set to appear in Christopher Nolan's Oppenheimer. According to The Hollywood Reporter, David Dastmalchian has been cast in the upcoming feature.
Based on the Pulitzer Prize-winning book American Prometheus: The Triumph and Tragedy of J. Robert Oppenheimer by Kai Bird and Martin J. Sherwin, Oppenheimer will serve as a biopic for the father of the atomic bomb. Oppenheimer was an American theoretical physicist. History remembers him for his role in the Manhattan Project, the World War II undertaking that developed the first nuclear weapons. Notably, in August 1945, the weapons were used in the atomic bombings of Hiroshima and Nagasaki. Moreover, he later famously remarked, "now I am become Death, the destroyer of worlds."
READ: David Dastmalchain Joins The Cast Of 20th Century Fox's 'The Boogeyman'
The star previously worked with Nolan in 2008's The Dark Knight as one of Joker's men. Dastmalchian's role in Oppenheimer is being kept secret, as reported by The Hollywood Reporter.
Dastmalchian has had quite the year, having secured a role in James Gunn's The Suicide Squad as Polka-Dot Man and a part in Denis Villeneuve's Dune as Piter De Vries. Outside of these parts, the actor is also well known for his character in Marvel Studios' Ant-Man films and the film Prisoners.
He joins an extensive cast of stars, including Cillian Murphy as J. Robert Oppenheimer, Robert Downey Jr., Matt Damon, Emily Blunt, Florence Pugh, Rami Malek, Benny Safdie, Josh Hartnett, Dane DeHaan, Jack Quaid, Matthew Modine, Alden Ehrenreich, David Krumholtz and Kenneth Branagh.
Are you looking forward to seeing David Dastmalchian appear in Christopher Nolan's Oppenheimer? Are you excited about the film? Let us know in the comments below!
Oppenheimer is set to release on July 21, 2023.
—–
Did you enjoy this article? If so, consider visiting our YouTube channel, where we discuss the latest and greatest in pop culture news.
---
Trending Now