Badcasting 'Spider-Man: No Way Home'
Posted On January 13, 2022
---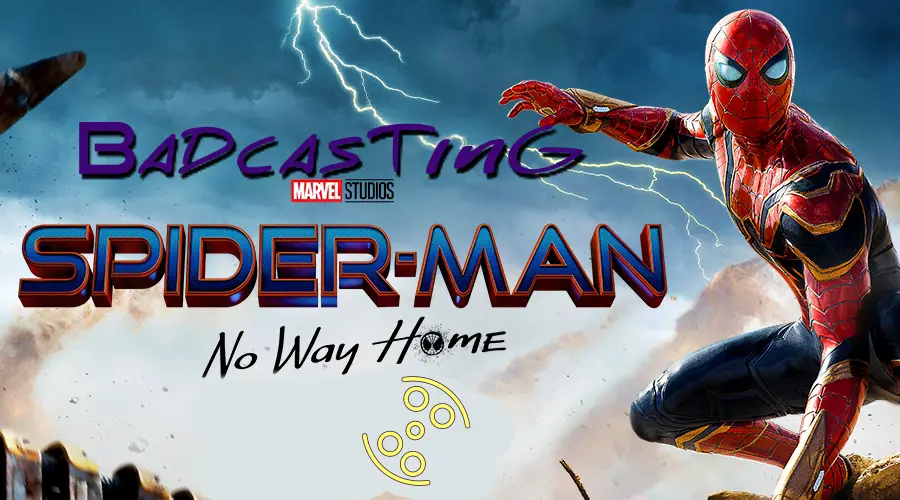 Welcome to Badcasting! A way for you to kill time at work or something to read while on the toilet. Here, we take a look at past films or characters and reimagine them with different actors.
This edition's film: Spider-Man: No Way Home.

Peter Parker/Spider-Man – Amy Schumer
After a long sabbatical, I'm happy to be back. Over that time I reflected inward and realized I'd lost touch with my Badcasting roots. So, I'm coming out swinging with the worst god damn casting decision I've ever made.
Amy Schumer. I don't think I need to say much else. She named her kid "Gene Attell Fischer." The poor kid got his middle name changed to something normal but that information is on the internet FOREVER. This moldy banana needs to be taught that with GREAT POWER comes GREAT RESPONSIBILITY. Plus, this Tom Holland's Peter Parker steals lines from his past movies just like how Schumer steals "her" jokes.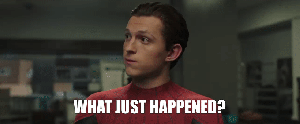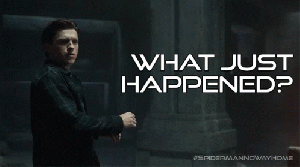 Michelle Jones Watson – '10s Emo Teen
As a 26-year-old adult with a career and a mortgage, I'd like to have characters in these cape films mirror what my adolescence was like. Sure, MJ might reflect current teenagers ALMOST as well as Euphoria but I still can't relate. She isn't MY MJ and that's why I'm complaining about it on the internet.
Monochromatic shirts paired with jeans; mirror selfies on an iPod Touch; that weird hair poof clip that makes it look there's a turtle shell in your hair. This is the type of emo teen representation that's been missing in these films. 😛  XD ~rAwR~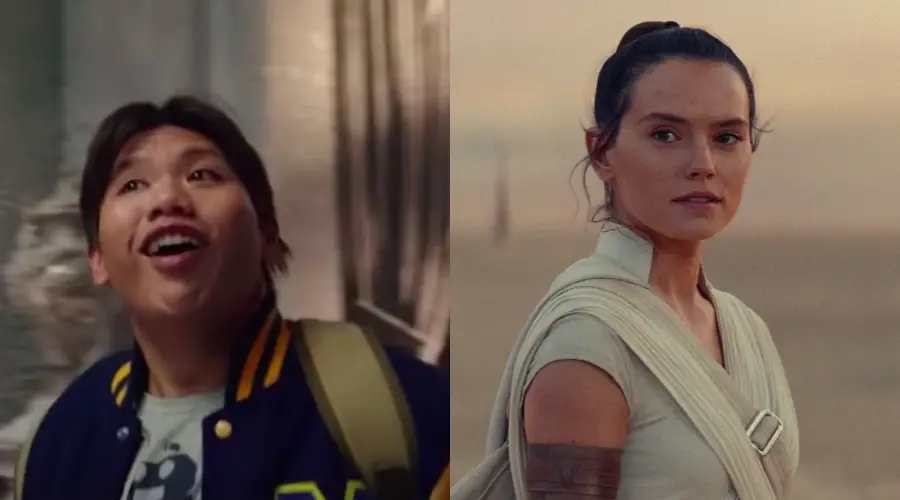 Ned – Rey Skywalker
HOW IS HE ABLE TO DO MAGIC IMMEDIATELY??? DOCTOR STRANGE TRAINED FOR [amount of time] AND HE WAS A SKILLED SURGEON WITH A PHOTOGRAPHIC MEMORY!!! PLOT HOLE!!!!
THIS IS WHY THIS "MARY SUE" NEEDS TO BE PLAYED BY THE QUEEN DE LA CREM OF MARY SUES. NO WAY ARE THEY GETTING MY MONEY FOR THE NED SOLO FILM UNLESS IT TIES INTO THE GREATER MCU WHICH IT PROBABLY WILL OKAYI'LLSEEITF**KYOUMARVEL.

Dr. Strange – Dr. Satan
Ease your mammaries, nerds. I'm not talking about Mephisto. Marcel Petiot was a serial killer active between World War 1 and World War 2. My guy did some heinous things but there are some similarities between him and Strange.
Both kept "dead" bodies in the basement of their mansion. (Though to be fair, Strange owned up to it while Marcel reacted with "I don't know how those got there" when questioned by authorities.)
Both served in at least one "War" (Infinity and World, respectively). I wanted to say "2 Wars" but Strange dodged the Civil War draft like a coward.
Neither have legally practiced medicine in years.
Both get apprehended in comedic ways by a teenager. Strange webbed up over the Grand Canyon and Marcel kicked in the balls at a train station.
While Marcel definitely deserved his guillotine treatment, there are some eerie similarities between Petiot and "superhero" Stephen Strange.
NOTE: This dude's story is f**king nuts and I didn't even scratch the surface. Do a quick Wikipedia read here. Or if you have the time, watch/listen to this podcast. I promise you won't regret it.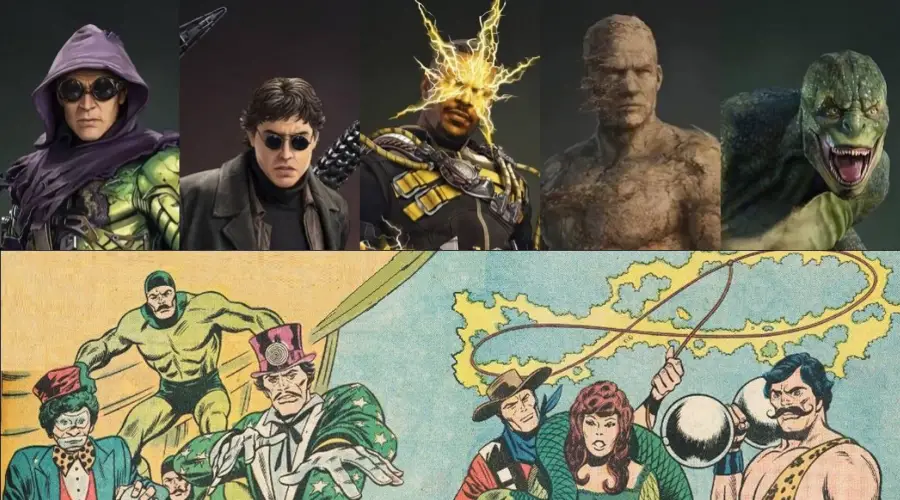 Fearsome Five – Circus of Crime
The film flubbed the nub by giving audiences 4 ex-Spider-Man villains (I count Sandman and Lizard has 1/2 each). All they needed was 2(ish) more fleshed-out villains for a fully-fledged Sinister Six. Since that didn't happen, they should have just pivoted and called this troop of turds the "Circus of Crime."
These ne'er-do-wells have been a pain in Spidey's Big Top since the 60's. It's their time to shine. Why do we need to see another movie with the Green Goblin or Doctor Octopus? Bennington Brown, Clown II and Human Cannonball are more than equipped to take out the wall-crawler.

Peter Parker – B2 From 'Bananas In Pyjamas'
The multiverse is so freaking confusing. You can have 3 Spider-Mans who look totally different but then have the effervescent J.K. Simmons reprise his iconic role after 14 years. Where's the consistency?? I'm rectifying these inequities by having these Spider-Dudes make more sense for all the dum-dums out there like me.
We have here Peter Parker from The Amazing Spider-Man 1 & 2. To go along with Moldy Banana Peter Parker I mentioned above, he will be played by B2 of Bananas In Pyjamas fame. B2 is always in B1's shadow. Just because B1 starred in the greatest superhero trilogy of all-time. B2 came second and therefore will always be second-fiddle to B1 (even if he is the superior Banana). He works equally, possibly harder, than B1 but just can't seem to catch a break with mainstream audiences…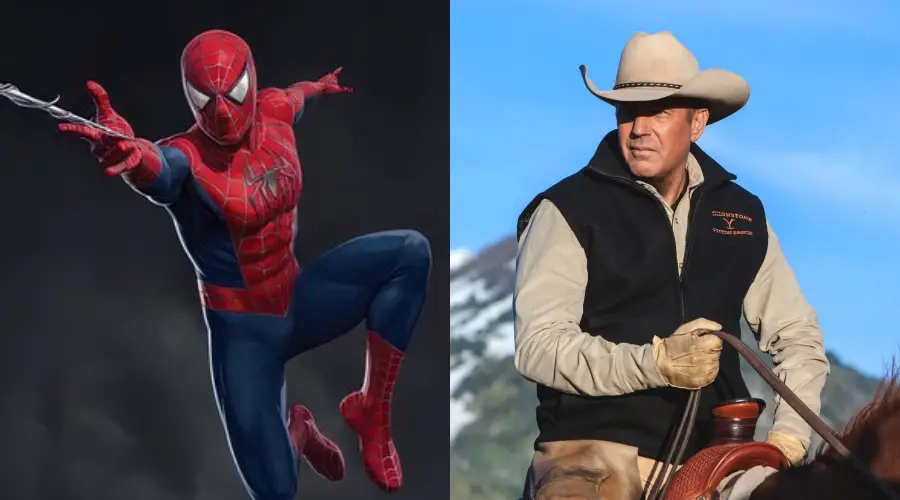 Peter Parker – Kevin Costner
That's right! The one and only Keter Costker. Costner is currently starring in the hit television show Yellowstone and his inclusion on the list is solely due to the "yellow" in that show's title. And do you know what else is yellow? Those yellow-bellied cowards who took Bananas in Pyjamas off American syndication in the early '00s. I was just learning how to share before that happened.
This rugged old man will have to show these young-ins the proper way to conduct themselves. The only way to do anything right is the OLD way.
These 3 multiversal Spider-Mans will collide in a team-up of unbelievably epic proportions. I commissioned a graphic designer to give his best approximation of this trio together in the film. Take a look below.

Beautiful. Epic. Grandiose. Delicious. – Kellen Murack
Thanks for making it to the end of the Badcast! I'm grateful you made it this far. Check out the last Badcast here.
—–—
Did you enjoy this article? If so, consider visiting our YouTube channel, where we discuss the latest and greatest in pop culture news.
---
Trending Now