Euphoria Ep. 201 'Trying to Get to Heaven Before They Close the Door' Review/Recap – 'The Story of Fezco'
Posted On January 10, 2022
---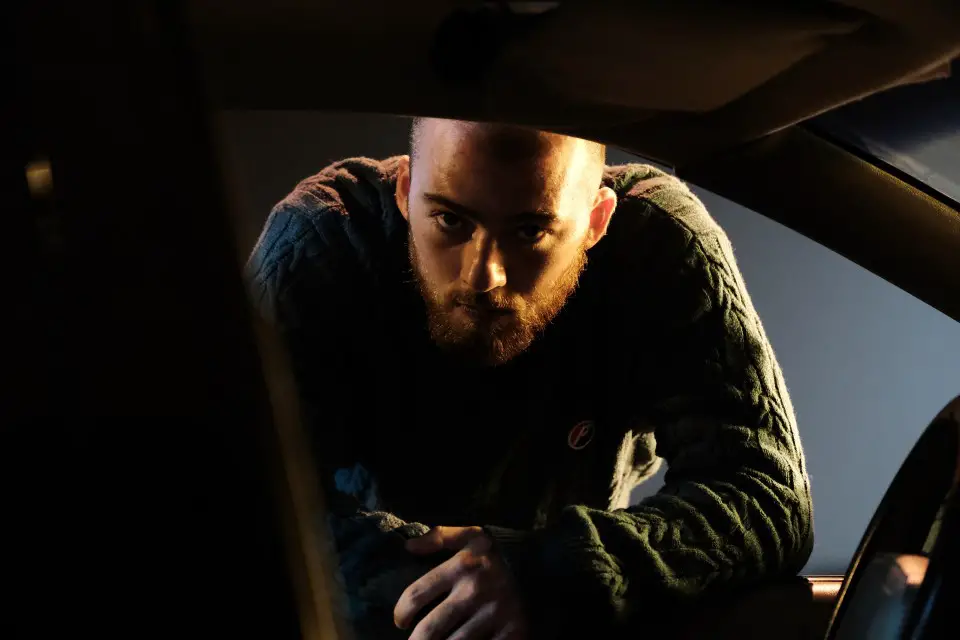 Euphoria has always been a character focused show. The show is polarizing, captivating, and provocative for its approach. This season is just beginning and it's still staying the course. Sam Levinson knows how to gain the audiences attention and keep it. Episode one of this new season begins by capturing your attention in a plethora of ways, and then giving a shock at the end. It's quite a beautiful thing.
The season opener focuses on Fezco (Angus Cloud), and his upbringing. We see Fez's grandmother and how she brought him up in her business. The aspect of how he grew up, and why he is the way he is. His father was essentially a pimp that owned a strip club, and his grandmother was the greatest drug dealer in the area. We also see how Ashtray (Javon Walton) came into the picture, and how Fezco ended up taking over his grandmother's business.

The episode takes off shortly after the Christmas specials of Euphoria that aired in 2021 and after season one. Mouse is dead, so now Fez, Ashtray, and Rue (Zendaya) has to go straight to his connect, Laurie (Martha Kelly). They are joined by Custer (Tyler Chase) and BB (Sophia Rose WIlson).  After some very extreme vetting from Laurie's "employees" Bruce (Melvin Estes), Bruce Jr. (Richie Merritt), Bowl-Cut (Andy Mackenzie), and Mickey (Daeg Faerch). After proving they aren't wearing a wire, Laurie is ready to make a deal with Fez.
We then get the introduction of our other cast members at a New Year's Eve party. Lexi (Maude Apatow), Jules (Hunter Schafer), and Kat (Barbie Ferreira) arrive without Cassie (Sydney Sweeney) and Maddy (Alexa Demie) arrives separately. Cassie kind of goes on her own adventure featuring Nate (Jacob Elordi) that almost turns into a disaster until Travis (Demetrious 'Lil Meech' Flenory) shows up and distracts Maddy. McKay (Algee Smith) also makes a return in this first episode that takes an extremely wild turn. After a very good and productive conversation with Lexi, Fez takes it upon himself to continue fixing his problems. He smacks Nate with a bottle of liquor and beats him bloody. Which is where we pick up next week.

This episode was an amazing way to start off what seems to be a wild season of Euphoria. Sam Levinson who wrote and directed the episode just has a way of making this show captivating. The performances he gets from his actors is really intriguing. Cloud does an amazing job as Fez, it's definitely Emmy worthy, and he's started where he left off. Making him the main character of the episode was a great choice. Also, giving us his background and the character introductions of the new season. Travis seems to be an important character and after his performance on BMF, casting Flenory was a good decision. Levinson seems to be great at continuing to steer the ship of his show.
There were plenty of things that were interesting about this show. The music choices are one of them. These are Gen-Z kids, and they are listening to Tupac, Biggie, and Juvenile. I wouldn't expect it, but that's what makes Evyen Klean such a great Music Consultant. These all fit in terms of environment and things that were going on. It's an odd fit, but a fit nonetheless. Especially since it seems some of the younger generation is starting to appreciate that 90s, early 2000s era of music more.

Furthermore, this was just an insane way to begin the season. I am a big fan of the way they started. Giving Fez an origin story, and then continuing where we left off. I am all but excited to see how this season plays out, and hoping we don't have to wait practically three years for another season. Euphoria may not be relatable for some, and a lot of folks may not have had these issues when they younger. It's still a fun show that's set in fiction, and it's entertaining for several reasons. So stop trying to make it make sense, it's not supposed to bed realistic. Just have fun and enjoy the craziness of it all. – Rascal F. Kennedy
Rating – 9.5/10
Euphoria premieres Sundays at 8pm/9c on HBO and HBO Max
---
Trending Now