'The 355' Review: "Generic Girl Power Fare"
Posted On January 7, 2022
---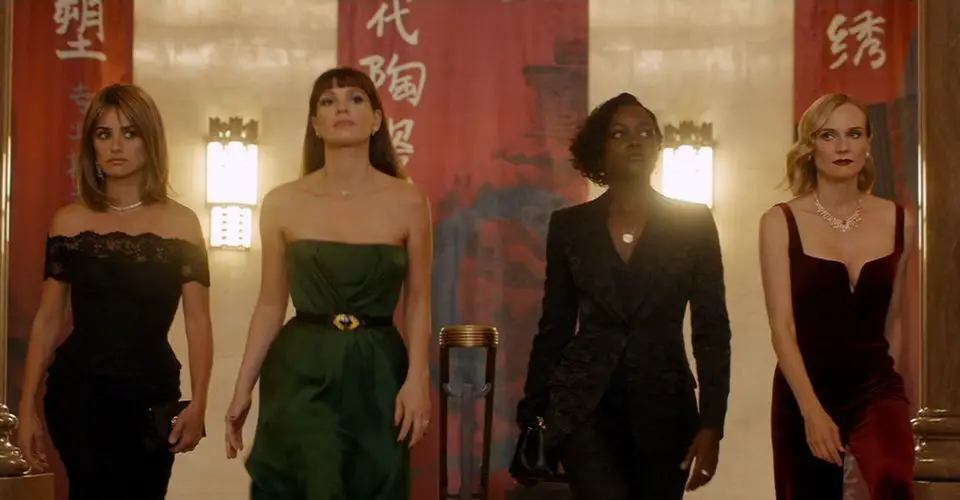 It's now a trend in recent years for Hollywood to attempt to correct the mistakes of the past by making female-led/female ensemble action films. In a genre where women are eye candy and nothing more, this should be a step forward in on-screen representation. However, not all stories, even ones made with the best of intentions, live up to this promise. And unfortunately, The 355 is a step backward in every other respect.
The film follows CIA spy Mason (Jessica Chastain) as she hunts for a techno weapon that can destroy the world. Along the way, she teams up with MI6 cybersecurity expert Khadijah (Lupita Nyong'o), Colombian psychologist Graciela (Penélope Cruz), rogue German BND agent Marie (Diane Kruger), and Chinese MSS spy Lin Mi Sheng (Fan Bingbing). Together they go on a globetrotting spy romp to find the high-tech weapon and save the world.

I adore an ensemble cast, especially one with overtones of a found family. However, this group of characters feels less like a badass spy squad and more like sketches on the back of a napkin. Mason is so very boring, her only traits being Good At Fighting™ and Works Alone™. She doesn't have much personality beyond that, although the film treats her as some sort of blazing rebel. Nyong'o stands head and shoulders above the rest. She could recite the back of a cereal box as a dramatic monologue and make it emotional and compelling. Cruz's flustered civilian thrust into a violent world was pretty solid as well. I did have a soft spot for prickly lone wolf Marie. Frankly, if director Simon Kinberg wanted to make a movie about a lone op finding her squad (her family), I think she would have been the more interesting protagonist.
The film doesn't become watchable until about halfway through where someone puts the device for auction. But even then, the film doesn't do anything super interesting. Everything feels thoroughly generic. The cinematography is straightforward and utilitarian. The closest it gets to "not generic" is the script, and that's because it's just that poor. The script packs itself with overused lines like "we can do this the easy way or the hard way" and "you got beaten by a bunch of girls". Some stylish cinematography or bold direction could have gone a long way to salvaging the threadbare script, but alas.

It feels like pandering to have a film's sole purpose be "Look! It's WOMEN in a SPY MOVIE!" when others have already explored this path. A woman is not empowered just because she has a gun. All the fight scenes and explosions in the world don't mean anything if the woman is just a cardboard cutout. The 355 isn't as egregious about hitting you over the head with girl power, however, and mainly focused on eking out its mediocre story. The meaning behind the title (referring to the name of one of George Washington's prominent female spies) hastily appears at the end to give the film some sort of invisible women message. This is perfectly allegorical to the film as a whole: a desire to uplift women in the action genre that is hampered by its lazy execution. – Audrey Griffin
Rating: 3/10
The 355 is now playing in theaters.
---
Trending Now