What We're Watching – Hidden Gems or Popular Shows You Should Watch (Week 2)
Posted On December 22, 2021
---
We see people all the time asking about what shows or movies people are watching, what's a good show to watch, etc. all the time. We like to think we can help with that. Below is a list of shows/films from our staff that we think you should watch. These could be things that are currently popular to binge that you don't see the hype behind, or they could be something you didn't even know existed. Either way, we are here to supply you with a list of things to watch/binge this week or anytime. The list will be weekly and we hope you guys join us in the fandom of some of our favorite shows.
One Of Us Is Lying (Peacock):

This is a great show if you're into drama/suspense. A group of kids gets sent to detention and in great The Breakfast Club fashion, they get sent into a chaotic situation where they're fighting for their freedom. The show is full of twists and turns, and just when you think you know whodunnit… You don't. Take every mystery show you grew up watching and throw into one, this is what you get. Starring Cooper Van Grootel, Annalisa Cochrane, and Chibuikem Uche… This show is a blast and definitely leaves you wanting more. – Rascal F. Kennedy
Mare of Easttown (HBO Max):

Mare of Easttown flew under the radar earlier this year, becoming lost in the shuffle among other hit shows. It's a shame because the series ended up being one of 2021's best. Mare of Easttown delivers on a compelling murder mystery without forgetting the humanity of its characters. Kate Winslet shines in a career-best performance as her character navigates a road of personal and professional turmoil. A second season seems uncertain, but I'd love to revisit this world again. – Danny O'Brien
Hit Monkey (Hulu):

Fresh off a star-making, award-winning role in Apple TV's Ted Lasso, Jason Sudeikis' next role takes place in the Marvel-verse as a hitman forging an odd relationship with a Japanese macaque. Hulu's Hit Monkey is an animated tour de force. Gritty, bloody, and hilarious all at the same time, Marvel animation doesn't get much better than this. Thanks to a gripping tale set in the criminal underworld alongside some vibrant animation and energetic voice performances, Hit Monkey sets itself apart in a year filled with a bevy of Marvel content. With the main character that does not speak, Hit Monkey is difficult to pull off. However, the end product is a solid binge-watch with an unusual partnership that feels unique and wildly entertaining. – Christian Hubbard
What We Do in the Shadows (FX on Hulu):

One of my newest comfort shows. It deliciously blends The Office dry humor with Taika Waititi's signature awkward comedy. It's a treat for mockumentary fans and a five-star meal for fans of the original film of the same name. – Ileana Melendez
Primal Fear (Hulu/Amazon Prime Video):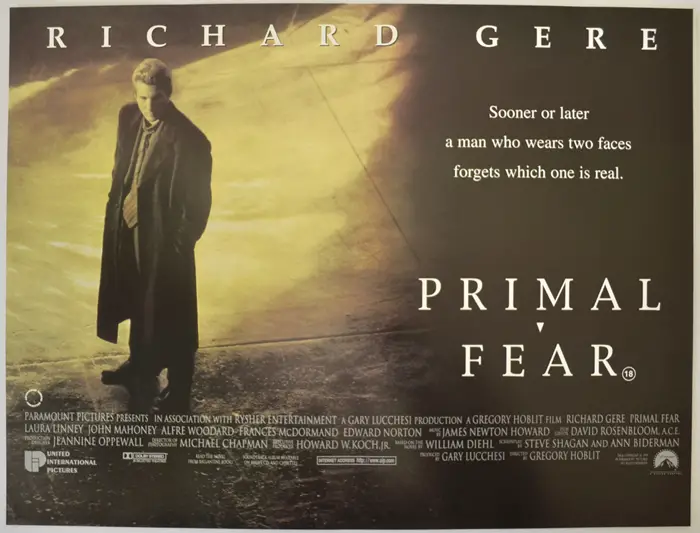 I recently checked out Primal Fear available to rent on Prime Video. It follows fame-chasing lawyer Martin Vail (Richard Gere) who is tasked with defending an altar boy (a young Edward Norton) after he is accused of brutally murdering the Bishop. The plot keeps you hooked all throughout as new elements of the case come to light. To add even more tension, the lawyer going up against Martin is his former lover and competitor Janet Venable (Laura Linney). "Primal Fear" sports a twisting, dark mystery narrative combined with stellar performances from Gree and Norton. The ending is wonderfully evil… – Noah Levine
These are our staff picks for What We're Watching this week. We hope you guys are watching and joining the discourse for each show! The staff will be back next week with more shows that we're watching. We want to make sure you never have to ask what's good on streaming services again. We are here to supply the goods, and give you some great suggestions!
Have you been enjoying these articles? Sound off below and let us know what you think!
—–
Did you enjoy this article? If so, consider visiting our YouTube channel, where we discuss the latest and greatest in pop culture news.
---
Trending Now