'1883' Episode 2 'Behind Us, a Cliff' Review: "Hell and High Water"
Posted On December 20, 2021
---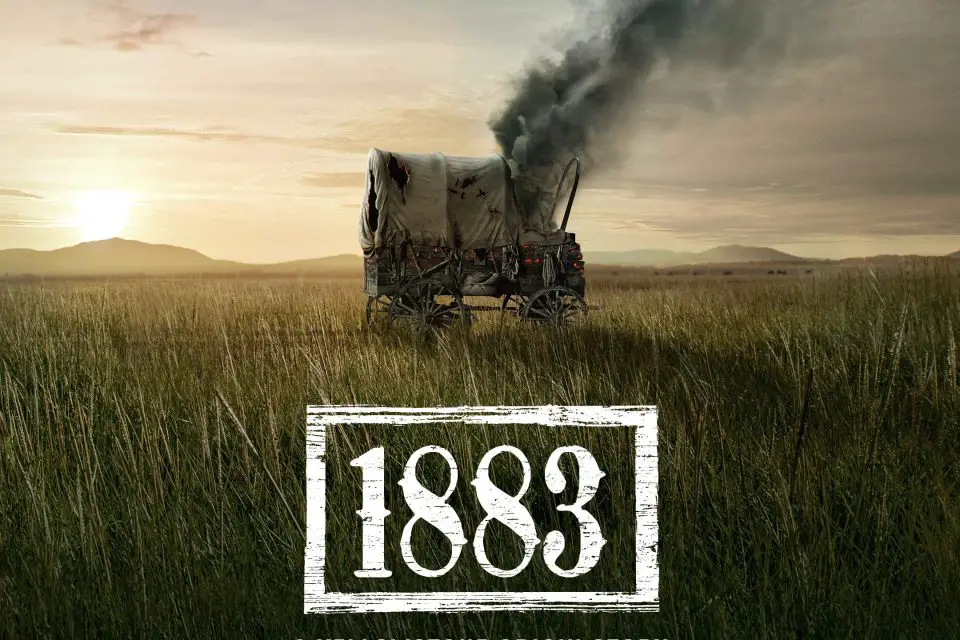 The Wild West has been in and out of media for some time. It seems to be reestablishing itself though. This generation's Lonesome Dove/Tombstone is The Harder They Fall and The Hateful Eight. These films have brought us back into the fold of enjoying westerns on the big screen. Taylor Sheridan has brought it back on a smaller screen in a more modern way with Yellowstone. Now, he's brought it back in a classic way with 1883. Thankfully, the second episode continues the trend that 1883 established.
Last we saw James Dutton (Tim McGraw), he made a deal with Shea Brennan (Sam Elliot) that he would help him and Thomas (LaMonica Garrett) take Josef (Marc Rissman) and the other German immigrants North. After a very intense night, James decided to leave with his family and meet Shea and the rest at a tree off of the Brazos River. They started in Fort Worth and weren't too far away from there. Shea and Thomas take James to go round up some cattle after they have no luck getting Cattle from a Rancher in Texas.

They meet Shea's acquaintances Ennis (Eric Nelsen) and Wade (James Landry Hebert) and the group heads out to go get the cattle. James also recruits his daughter Elsa (Isabel May) to help corral the cattle as one more hand. We see the group dealing with the effects of the times. As they didn't heed Shea's warning about the water and are now getting Cholera. While they are gone the group runs into some trouble that Claire (Dawn Olivieri) escalates with a group of Cowboys, and it ends quite badly.
After the incident James, Shea, Thomas, and Josef go to Marshal Jim Courtright (Billy Bob Thornton) to get revenge. They get into a shootout with the men and must leave immediately. Leaving from the Brazos and the group deals with the consequences. They take their cattle and head Northwest towards the Great Plains.

Now, as I've said before… Taylor Sheridan must have had a pretty good history teacher. This is because he delivers some very historically accurate characters in this second episode with Jim Courtright and General George Meade (Tom Hanks). Neither man is new to playing historic figures, so it's no surprise that these men embody their characters. Using real-life characters in a fictional universe has always been intriguing to me.
Sheridan wrote and directed this episode, and yet again delivers. He shows us the father/daughter relationship and shows how important it is. They also showed us that not every member with the Dutton last name is untouchable. It raises the stakes and draws you in even more. Elsa's excerpts from her diary tell us a tale, and tell us that she knows the dangers of the West. Her family is about to endure a journey like no other, and have to make sacrifices in the hellish territory.

This episode was a bit more intense and it embraced the ideologies of the Western. Sheridan lays out a format and shows us he's all in on giving us this classic way of the West. Showing himself as a connoisseur of the Cowboy and the leader of the modern-day Western. This definitely has me hooked and I hope you are as well. The risks will only grow as we see how Yellowstone Dutton Ranch was established. – Rascal F. Kennedy
Rating: 9/10
1883 premieres on the Paramount+ app on Sundays!
---
Trending Now