'1883' Episode 1 '1883' Review: "Quite the Introduction"
Posted On December 20, 2021
---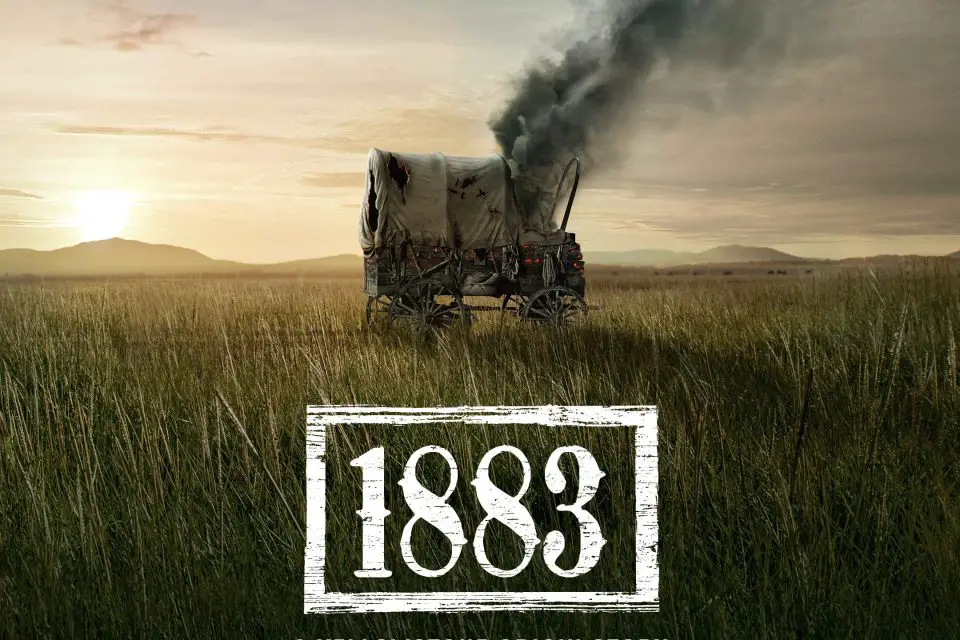 U.S. History in the 1800s is insanity. You have the end of slavery, the beginning of Jim Crow, the Civil War, and the Oregon Trail/Manifest Destiny just to name a few. That's only if you get a good history teacher though, and it seems like Taylor Sheridan had a fairly decent one. The creator of Yellowstone gave us his prequel 1883 this Sunday, and the two-episode premiere held its own. If you pay close enough attention, you learn a lot about the West, and you understand the Duttons even more.
1883 starts off with a hell of an introduction to Elsa Dutton (Isabel May), Shea Brennan (Sam Elliot), and James Dutton (Tim McGraw). The show sets these characters up in a way that makes you invest in them early on. We see Elsa in a sort of chaotic situation that I'm sure we'll see later in the show. Shea has to deal with the reality of the time, and James… Well, James just shows us why John is such a badass, it's in their blood. The episode is all about getting the gang together.

James took his wagon from Tennessee to Texas and is planning on heading northwest with his family: wife Margaret (Faith Hill), daughter Elsa, son John Sr. (Audie Rick), sister Claire (Dawn Oliveiri), and niece Mary Abel (Emma Malouff). All of them are on a train to Texas, while Shea and his partner Thomas (LaMonica Garrett) are planning on taking a group of German immigrants led by Josef (Marc Rissman) northwest as well. Knowing that the German immigrants aren't enough to take that trip, Shea and Thomas try to recruit James. At first, James was not interested, but after a wild mishap with his daughter, he ends up joining the men on their journey.
This was a great way to establish this prequel within this universe. Sheridan wrote and directed this episode. He has a keen sense of how he wants this universe to work. He also understands the Western genre and everything it consists of. The cast also does a great job of setting the show. Each pivotal character gets an introduction that establishes them and makes us want to know more about them.

Historically, this show is right on time. German settlers moved West in the 1800s and either established themselves in Texas or continued West. Texas namely which is why you see so many German-influenced towns in Texas. Also, businesses like Schlitterbahn are proof that influence is still here. There are plenty of nuggets that Sheridan leaves around for you if you know what to look for. Again, he had a pretty decent history teacher.
Yellowstone is known for having a strong female lead character i.e. Beth Dutton. 1883 is no different with Elsa. The difference is, Beth is more like an anti-hero whereas Elsa just seems like a naïve young woman. She's sweet and innocent until she isn't innocent anymore. She's curious about the West and the surprises it holds. The story is told from Elsa's point of view, as we hear her reading from her diary in sections of each episode. Even the opening sequence is her reading from her diary.

Introductions are important pieces to any form of media. Especially film/television. Establishing the characters and giving the audience a reason to stay is pivotal. Taylor Sheridan understands that, and that's why he's so successful. He shows you characters that you can care about, even when they're evil.  Can make you choose sides and sometimes even switch them. He knows what the audience wants, and he's proven it yet again with 1883.  – Rascal F. Kennedy
Rating: 9/10
1883 premieres Sundays on the Paramount+ App!
---
Trending Now