'The Shrink Next Door' Ep. 7 & 8 Review – "The Triumph of Marty Markowitz"
Posted On December 16, 2021
---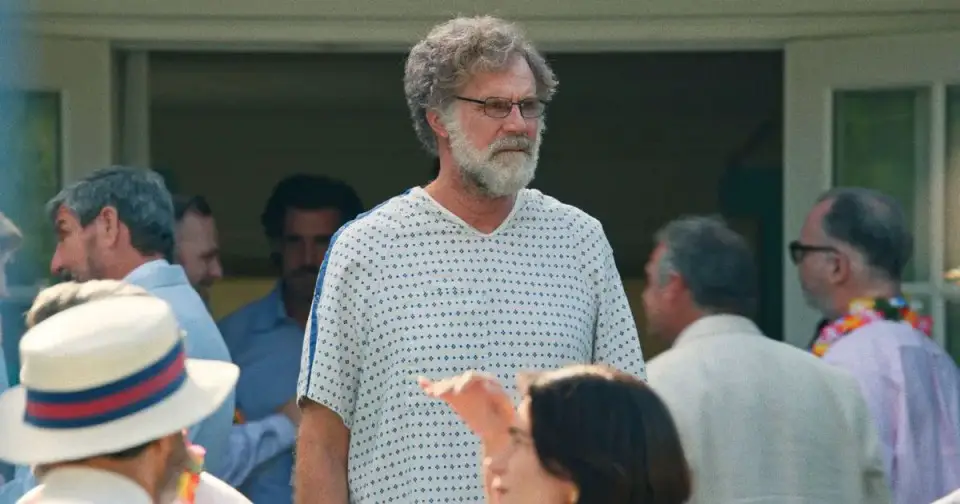 It's all come down to this, after years of manipulation, disrespect, and being taken advantage of. The final two episodes of Apple TV's The Shrink Next Door see Marty Markowitz (Will Ferrell) realize that his best friend, the man he previously claimed to owe his life to, Dr. Ike Herschkopf (Paul Rudd) has never had his best interest in mind. Marty's slow realization that Ike does not care about him unfolds over the entirety of both episodes. Both the penultimate and the final episode work in tandem to display the strength of a man beaten down for much of his adult life. Moreover, it appears that, despite his neglect of those around him that actually care, Marty's friends and family will return to give him somebody to lean on.
Outside of the lavish parties that Dr. Ike forces Marty to host and clean up after at his Hamptons homes, Marty's work life has sort of been a mystery. Cathy (Robin Bartlett) and Bruce (Cornell Womack) serve as a reminder that Marty's inherited business is still ongoing. However, a confrontation involving both of them leads to the catalyst of Marty's realization. While discussing the dire financial situation the company is in, Bruce suggests moving the company from New York to New Jersey. Surprisingly, Marty remembers he is capable of making a decision for himself and goes along with it. Unfortunately, Dr. Ike arrives with his cloud of negative energy. While Dr. Ike throws a tantrum, Cathy realizes that Marty needs help, and not just with the mental manipulation. Marty is in terrible physical shape and needs a hospital. Recovery from surgery proves to be exactly what Marty needs. Time away from toxicity to discover clarity.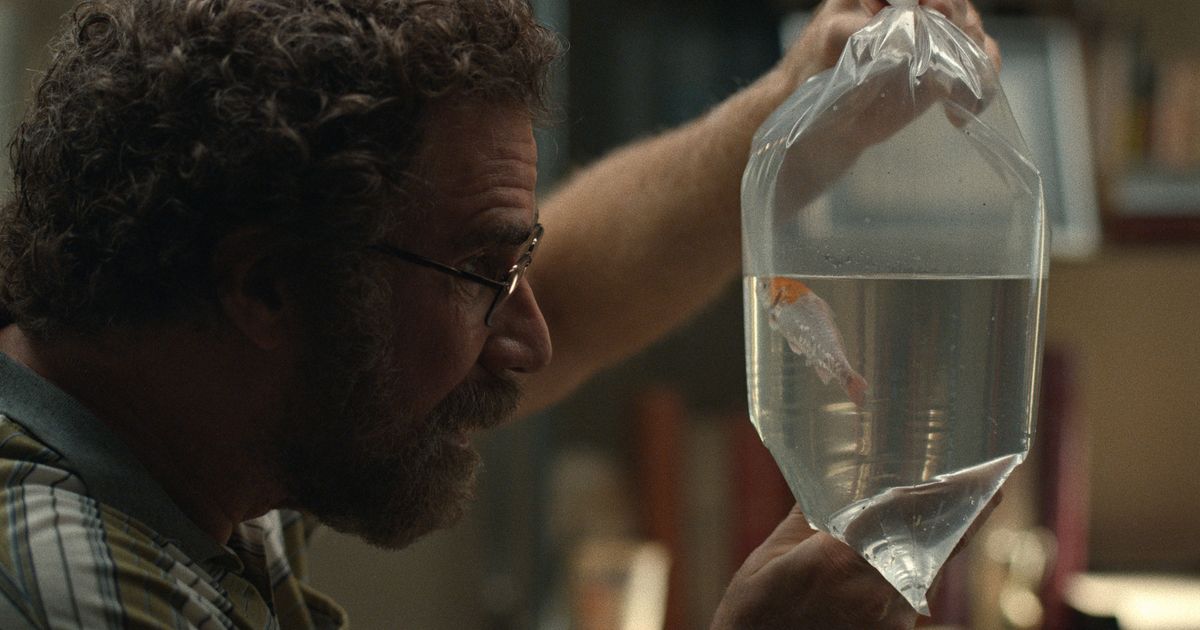 After days of waiting for his "best friend" to pay him a visit, Marty finally sees what those around him, along with the viewers, saw long ago: he is a victim to those with ill-intent. Marty's experiences are lonely and intense. He is left on his own in a hospital room after giving so much of himself to others. The heartbreaking sequence of events is highlighted by the fact that Marty tries to stifle the loneliness by reading Of Mice and Men, a relevant and poignant allegory for the life Marty's been living for decades. Thirty years of abuse begin to take their toll, but Marty sees the light at the end of the tunnel as he breaks out of the hospital and crashes a party Dr. Ike is throwing.
Over the span of two episodes, Marty goes through the five stages of grief. The anger portion is particularly on display as he discovers the body of his beloved fish Adam. Viewers are suddenly thrust back into a moment seen during the pilot episode: Marty destroying the party in the night. Will Ferrell gives one of the most earnest and heartbreaking performances of his career in the finale. Carrying heavy scenes as such a dark character is unlike anything we've seen from the comedic juggernaut.
Additionally, Kathryn Hahn returns to the series as a supportive force to help Marty guide his way through his realization. When Marty reaches out to his now-adult nieces, Hahn's Phyllis confronts Marty only to realize the sadness of his situation. The reunion of brother and sister put the final nail in the coffin of the control Dr. Ike holds over Marty. A heartwarming scene sees Marty burning all the leftover materials Dr. Ike forced him to purchase with a physical confrontation between Marty and Dr. Ike showing Marty reclaiming his power.
Overall, the finale offers a satisfying end to an uncomfortable series. After weeks of squirming in our seats while an innocent man is abused under the guise of therapy, seeing Marty get control over his own narrative again is powerful. Unfortunately, it seems that while Marty is triumphant, Dr. Ike is oblivious to the consequences of his actions. However, Marty is back surrounded by people he loves and loves him back. He does not deal with accepting the trauma he suffered, but the series ends with Marty wishing happiness on his tormentor. Both Rudd and Ferrell will be award show stalwarts over the next year and The Shrink Next Door will live as a testament to their abilities to transform themselves in dramatic fashion.
Rating: 10/10
New episodes of The Shrink Next Door will stream Fridays on Apple TV+.
What do you think? Are enjoying the latest from Apple TV +? Let us know your thoughts and expectations for the series in the comments below!
—–
Did you like this article? If so, consider visiting our YouTube channel, where we discuss the latest and greatest in pop culture news
---
Trending Now
You may also like