'The Shrink Next Door' Ep. 6 – "The Party" Review: "The Tragedy of Marty Markowitz"
Posted On December 2, 2021
---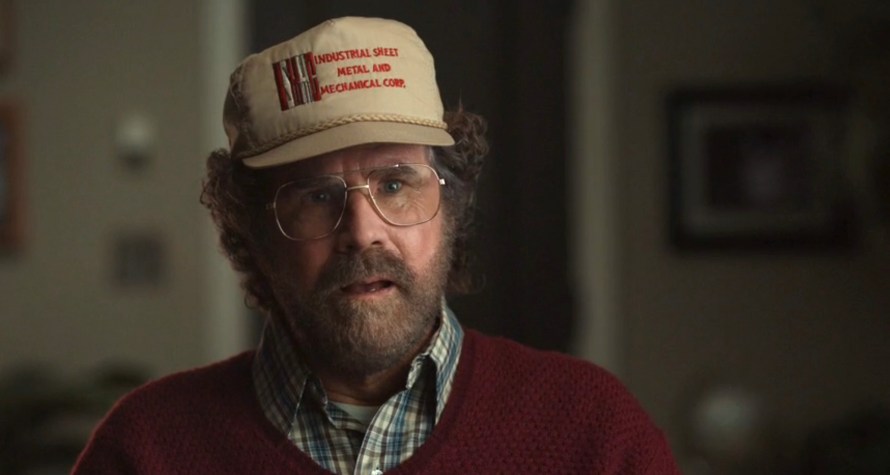 Over the course of the last five episodes, it's been obvious that Dr. Ike (Paul Rudd) has the ability to control those unfortunate enough to trust him. However, thanks to a brilliantly charming performance by Rudd, the last five episodes have also been able to paint a portrait of Dr. Ike that displays a hint of goodness. Well, by the time episode six finishes, every inch of that potential for goodness is wiped away.
With an obvious time-jump, seen through the aging of Marty (Will Ferrell) through the growth of his beard, as well as Dr. Ike's hair going gray, the control and manipulation of Marty have been going on for several years. After convincing Marty to purchase the house next to one he already owns in the Hamptons, Dr. Ike is throwing lavish parties to secure his new societal status as a big shot. However, while all of this wining and dining is taking place, Marty spends his time at the party as a quasi-slave to Ike's whims. He cooks, he cleans, he fixes what's broken. However, as he attempts to explain the way he feels after one party, Dr. Ike clearly does not care. The viewer can, once again, see the gears begin to turn in Marty's head. As Dr. Ike explains to him that everyone else in his life is "walking all over him", when will Marty realize that Dr. Ike is the one taking advantage of him.
It's difficult to try and calculate just how much money and time Dr. Ike has taken from Marty. What began as a character study of the helpless against the overbearing is slowly becoming an absolute tragedy. Marty is spending a fortune of his inheritance on parties that only benefit Dr. Ike. The fatigue of constantly having to be an audience for Dr. Ike also begins to take shape as more time-jumps reveal everyone else attending these parties are sick of his shtick as well.
Another patient, Miriam (Sarayu Blue) becomes the viewer's window into the narrative as her realization of Dr. Ike's manipulation comes to the forefront in a confrontation with Marty. Unfortunately, that confrontation ends with Marty carrying out the wicked deeds of Dr. Ike by abandoning her at a random gas station at the middle of the night. Blue shines in this episode when given the chance to develop her character a bit further and begin to open the door a bit for Marty to, hopefully, burst through. The actress delivers a beautifully intense performance that finally shows viewers the effects of Dr. Ike's influence and manipulation of his patients, for his own gain, which are on full display. 
The tragedy of Marty begins to take shape in the most recent episode as Ferrell's desperation to remain loyal to Dr. Ike is flawlessly executed. Additionally, Paul Rudd continues to display a new side of his acting prowess as an evil man with evil intentions. However, the bubble is about to burst as Marty's loyalty is expressed as he tries to convince Miriam that he owes his life to Dr. Ike. It's heartbreaking. With only two episodes left, The Shrink Next Door is a triumph of a drama that forces the viewer to truly feel something, for the characters. Between sympathy for Marty and pure hatred towards Dr. Ike, Ferrell and Rudd's work in the series elevates their already impressive carers in ways that truly no one could have predicted. – Christian Hubbard
Rating: 8/10
New episodes of The Shrink Next Door will stream Fridays on Apple TV+.
What do you think? Are enjoying the latest from Apple TV +? Let us know your thoughts and expectations for the series in the comments below!
—–
Did you like this article? If so, consider visiting our YouTube channel, where we discuss the latest and greatest in pop culture news
---
Trending Now
You may also like