Avatar Studios: Six Stories We'd Love To See
Posted On November 20, 2021
---
Avatar: The Last Airbender has experienced quite a resurgence in popularity in recent years. Both the original series and its sequel, The Legend of Korra, landed on Netflix last year and earned massive viewership. Longtime fans were eager to jump back into Nickelodeon's acclaimed animated series, myself included. Meanwhile, legions of new fans were just discovering Avatar's mythical world for the first time, and the series has perhaps never been more popular.
The show's success prompted creators Bryan Konietzko and Michael Dante DiMartino to develop Avatar Studios, where they'll create brand new stories set in their beloved universe. With the duo in full control of their work, the possibilities are endless. There's no telling what ideas Konietzko and DiMartino might have in mind, but it opens the door to plenty of speculation. What might be planned ahead for the world of Avatar? Here are a few stories that we'd love to see.
Kyoshi's Story
Avatar Kyoshi has remained a strong fan favorite over the the years. Of the many Avatars offering mentorship to Aang, she was notably the only one who advised the boy to murder Fire Lord Ozai. She also holds the record for longest lifespan among her Avatar counterparts, living a whopping 230 years. While her early life was detailed in FC Yee's Kyoshi novels (both of which are excellent), there's still much left to be explored in the many years she lived.
READ: Natasha Liu Bordizzo Cast As Sabine Wren In 'Star Wars: Ahsoka
Given her tremendous popularity, it's hard to imagine that DiMartino and Konietzko would leave Kyoshi out of their long term plans. While we'd love to see new Kyoshi stories explored, full adaptations of FC Yee's novels wouldn't be an unwelcome decision either. This particular Avatar faces a number of dark moments on her journey, and it would no doubt make for much more mature story perfectly fit for Avatar's older crowd. Whatever the case, more Kyoshi would only be a good thing.
The Life Of Iroh
Zuko's wise and kind hearted uncle is one of Avatar's most beloved characters. His empathy, love of tea, and unexpected fire-bending prowess made him instantly lovable. With age comes wisdom, but wouldn't it be interesting to explore Iroh's younger, more formative years? He was once in line for the Fire Nation throne and nearly conquered the city of Ba Sing Se, after all. He's introduced as an even tempered fire bending master, but what was the Dragon of the West like as a younger man? It'd be fascinating to see Team Avatar's mentor in need of some mentoring himself.
Perhaps it'd be interesting to explore the rift between Iroh and his sinister younger brother, Ozai. However, that's not to say that only Iroh's past should be expanded upon. How did he impact Zuko's life once the young Fire Lord became a man? How did he end up becoming a wanderer of the Spirit World in Korra's time? Iroh's story is one full of intrigue and fascinating questions left unanswered. I for one would love to see more of one of my favorite characters from the series.
Team Avatar's Adulthood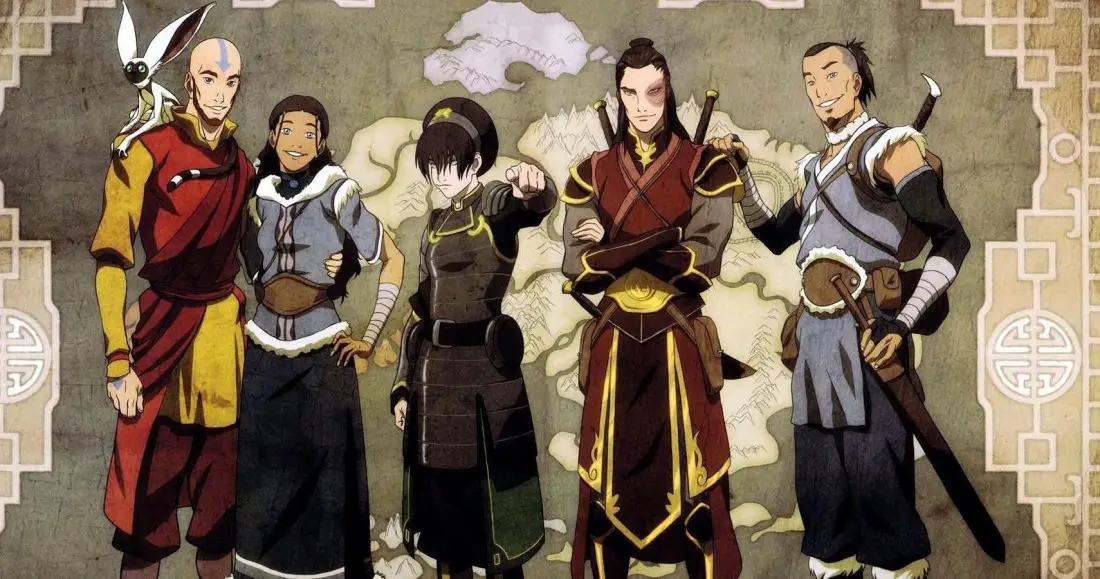 Undoubtedly, one of the most requested eras for the series to explore is the 70 year gap between The Last Airbender and The Legend of Korra. Team Avatar captured our hearts with their diverse personalities and meaningful individual journeys, and it'd be incredible to see how these characters continued to evolve into adulthood. The Legend of Korra's flashbacks gave us glimpses into the later lives of our beloved heroes, but we'd love an opportunity to see more of their adjustment into a new world they helped define.
READ: Netflix's 'Avatar: The Last Airbender' Casts Paul Sun-Hyung Lee As Uncle Iroh
The Legend of Korra made a point to let us know that despite their heroics, Aang and his friends weren't always ideal parents. As we come to learn, their home lives took a backseat to their worldwide responsibilities. Their flaws might have come a surprise, but it makes these characters all the more human. A series revolving around a fully grown Team Avatar would be an incredible opportunity to revisit our beloved heroes to explore themes of parenthood, morality, and legacy.
The Hundred Year War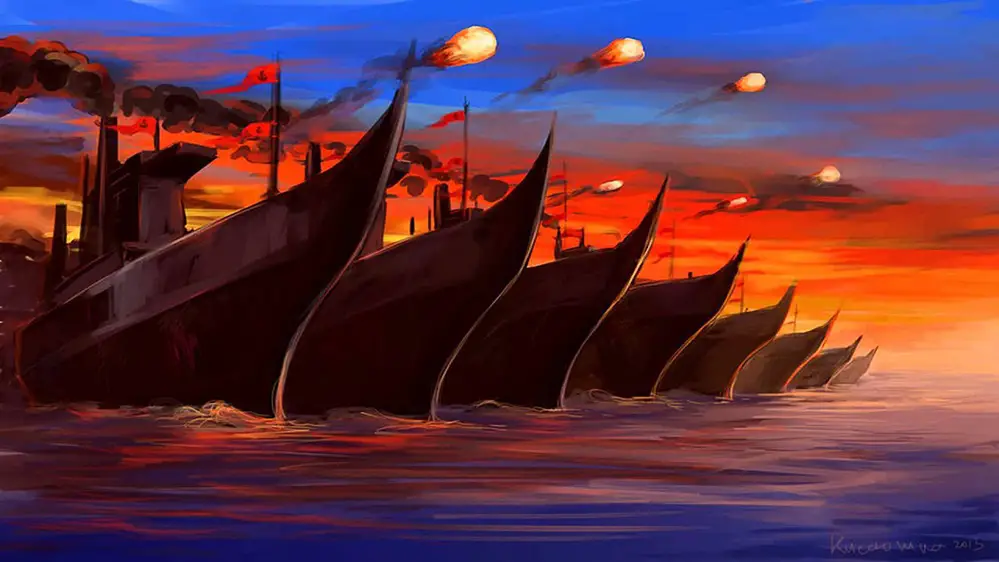 The Avatar universe is known for its excellent worldbuilding. Each nation feels wholly unique from one another, adding an essential sense of realism. As far as Avatar history goes, one of the most horrific eras is the Hundred Year War. The Fire Nation spent a century spreading their influence to every corner of the globe, eventually becoming an unbeatable empire. How did the rest of the world get by with the Avatar seemingly gone for good?
100 years is quite a long time. It's hard to imagine that rebellions against the Fire Nation didn't emerge during Aang's absence. While Avatar has always embraced its own mysticism, we can't help but wonder what a grittier tale across the four nations might look like. The Last Airbender provided just enough detail about the war for us to get behind Team Avatar's goals, but it'd be fantastic to dive into a story about forgotten heroes who took a stand when all hope seemed lost.
Korra's Successor
The Legend of Korra ended with the Avatar world embracing a new era of spiritual harmony. The Earth Empire is defeated, and Korra and Asami get their happily ever after. Once Korra's time passes, the Avatar will be reborn into the Earth Kingdom. What might the world look like once Korra's time comes to an end? What might an older, spiritually wise Korra be like as a mentor?
Aang and Korra faced their own unique challenges, and both accomplished much in their respective eras. Korra successfully restored the Air Nation while navigating an era of complex politics, leaving the world set for some fascinating possibilities. The tone of Korra was notably more mature than The Last Airbender, and it'd be bold for the creative team to push a bit further. The next Avatar in line will have much to live up to, and we'd love to find out how the world's next legendary bender finds their place in the world Korra left for them.
An Anthology Series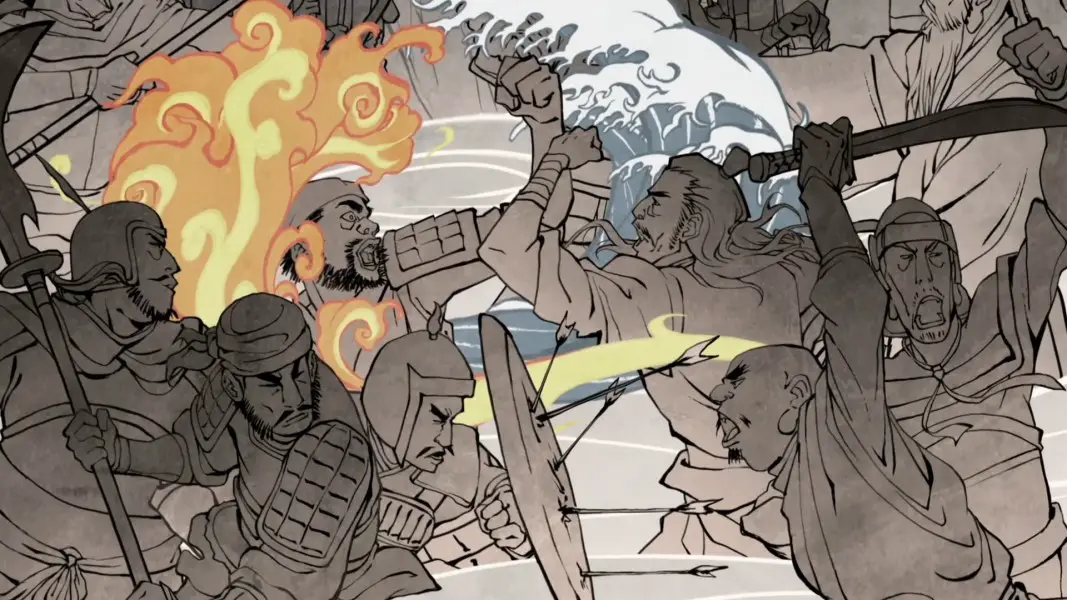 Avatar succeeds in creating a massively detailed world for fans to get invested in. There's a 10,000 year gap between the time of Avatar Wan and Avatar Korra, and it'd obviously be impossible to explore every era in between. Stories of war, myths, and legendary heroes are what Avatar has done best. Even so, there's rich history to be explored, and an episodic anthology series might be a perfect way to flesh out the four nations we've already come to love.
I'm reminded of the doors opened by Star Wars: Visions last September. Talented animators were given free reign to explore the rich mythology of Star Wars however they chose, and Avatar is an equally worthy franchise to create new stories in. Why not expand upon tales of established Avatars like Kuruk or Yangchen? Better yet, why not introduce new characters entirely? The history waiting for us is like that of an unread book, each chapter brimming with life and detail. It needs only to be opened and read. –Danny O'Brien
---
Trending Now