'Dickinson' Ep. 304 – 'This is my letter to the World' Review
Posted On November 16, 2021
---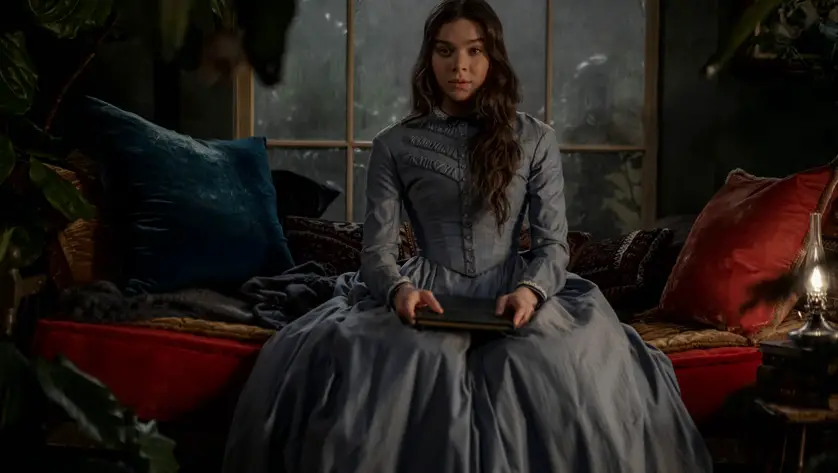 Now we're talking! Dickinson season three kicked off to an uncharacteristic and tumultuous start. But it seems Alena Smith has something great in store for viewers.
The third and final season follows Emily Dickinson (Hailee Steinfeld) as she tries to find her purpose during the Civil War. Episode four feels very reminiscent of the first season. Smith takes it all back to the show's roots. In turn, they bring forward something so emotionally cheeky. This one specifically follows Emily as she tries to connect with the pain of the war by writing to a Union Army colonel and visiting a war hospital.

It was delightful to see familiar faces such as the returning portrayal of Louisa May Alcott (Zosia Mamet). Then there are new faces such as Walt Whitman (Billy Eichner). Eichner's presence felt like that of John Mulaney as Henry David Thoreau and Nick Kroll as Edgar Allan Poe before him. Just as silly, but it served its purpose.
It humanizes these figures and reminds viewers that they actually existed. All these literary muses that many uphold to high standards nowadays were just as messed up as we are. Their appearance on the show through Smith's language also makes them much more accessible to the audience. It also restates the purpose of what this show stands for. Dickinson has been showcasing Emily's journey as a poet. It is also meant to serve as inspiration for those that want to chase their passion but are too afraid of how the real world, and the people in it, will nourish it or snuff it out.

The first episode's fault was trying to compare the times of the Civil War to our present day. It went on to the point where the often endearing and clever humor of the show felt forced and strained. With this episode, everything is much more subtle. It's all grounded by the weight of Emily's conviction, innocence, and spontaneous wonder.
This episode interweaves the different storylines carefully and strategically. Sue (Ella Hunt) and Austin's (Adrian Blake Escoe) marital problems have become more strained by the minute. Lavinia (Anna Baryshnikov) continues to become more self-involved, disappearing into her grief for men she never wed. Then we're finally able to see Henry (Chinaza Uche) reach his destination and accept a position as a teacher for Black soldiers in the south. He quickly finds out that they are not being provided the life they were promised. This causes a strain in his devotion to love and duty seeing as his family is waiting for his safe return.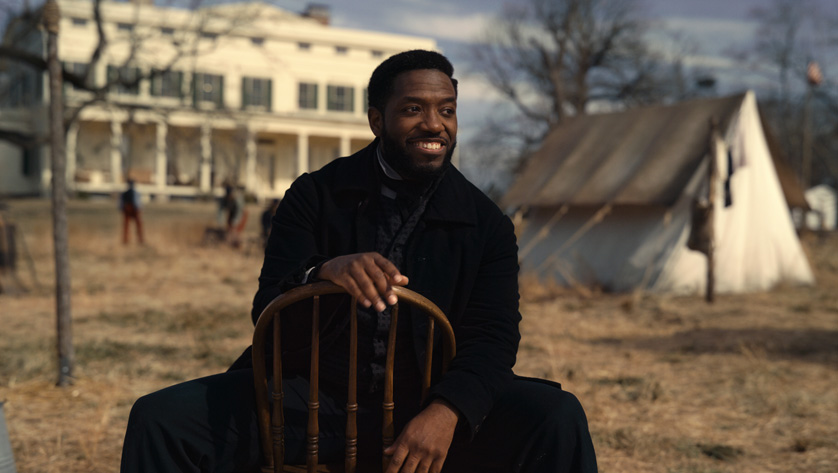 While the journeys were individual, each emotional beat reached a necessary catharsis. The episode also served to push the plot along towards what now seems to possibly be a satisfying conclusion. Where the season will go and how the series will end remains a mystery. There is a clear idea as to where the conflicts are headed and what a likely climax will be for individual characters.
Sincerely, this episode is what Dickinson is all about and what it should continue to be. – Josie Meléndez
Rating: 9/10
New episodes of Dickinson stream Fridays on Apple TV+.
---
Trending Now