'See You Next Christmas' Review: "A Class-A Christmas Rom-com"
Posted On November 11, 2021
---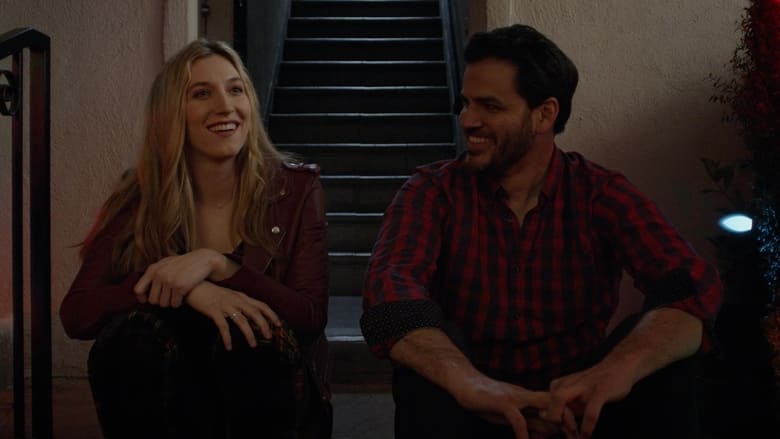 See You Next Christmas is a charming romantic comedy centered around Christmas time. Written and directed by Christine Weatherup, this film is perfect to showcase the holiday romance blues from a millennial perspective. There are some places during the film that need a little extra holiday cheer, but most of the film is great. You're cheering for the main characters as they realize they're meant to be.
The main setting of the film is Clarkmas, a Christmas party that Annie (Weatherup) and her husband Tom (Vin Vescio) host every year. Annie's cousin Natalie (Elizabeth Guest) gets invited to the first one cause she's family, and needs to hang out with some people. There, she meets Tom's best friend Logan (AJ Meijer), and they decide to hook up until smoke fills the bathroom. Sitting outside, the two banter until the party ends, and everyone goes home till next year.

What then happens is we traverse six years of Clarkmas parties. Each year, Natalie and Logan meet at the party, fight, laugh, and one year even date after the party. They break up (or she gets ghosted) because there's a failure to communicate. Ultimately, it ends the same way Hallmark Christmas movies end: with a happy couple!
But this is not a Hallmark Christmas movie. It's a homegrown film that feels realistic in the world we live in today. Most Hallmark movies can feel really old-fashioned. By contrast, See You Next Christmas takes place in a high-profile town, which ups the stakes and makes it more relatable. The other thing that really helps change things up is telling the romance over years. It allows it to vary from the typical story that takes place over days or weeks.

The characters surrounding our focus couple aren't ones to write home about. Despite this, the chemistry the cast shares is absolutely great. Guest plays Natalie absolutely fantastically. She pulls off the perfect millennial, showcasing some of the anxieties surrounding the young adults have faced with higher expectations, and technology playing a role in our lives.
See You Next Christmas is a smaller production, and while you can tell in certain areas of the film, it doesn't detract from the story. You don't need high-budget technology to produce a terrific rom-com. As long as your characters are relatable to the general audience in some way, and the story is good, the film's going to work. Luckily for everyone involved, this one hits all of those marks! – Katie Rentschler
Rating: 8/10
See You Next Christmas is available on various VOD platforms.
---
Trending Now
You may also like