'Red Rocket' Review: "Bye, Bye, Bye"
Posted On November 11, 2021
---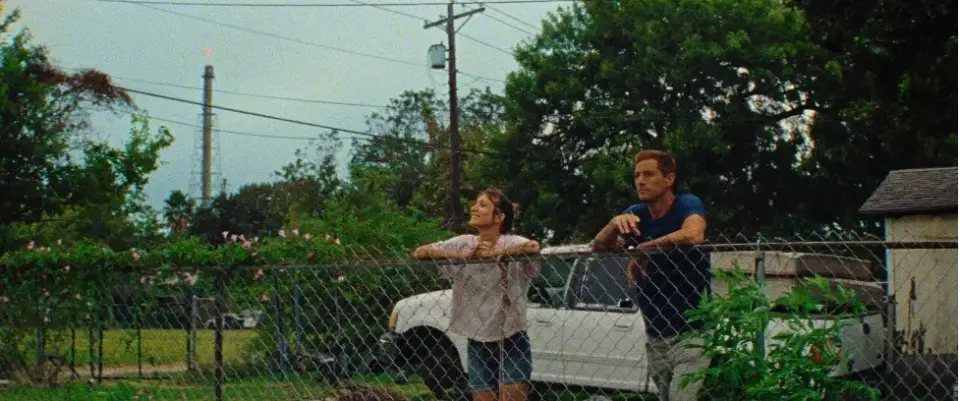 I will admit I do have some bias towards Red Rocket. Growing up in Texas and visiting the Galveston and Houston area as a kid made me nostalgic when the opening credits rolled with the refineries in the backdrop. However, what drew me in more than the refineries was the song that plays over the credits: NSYNC's "Bye, Bye, Bye". Not to say I don't like the song, but I rarely hear the song unironically in movies. Perplexing yet intriguing the senses, it makes the viewer ponder the journey Red Rocket will take you on. Then, as the song ends, the viewer embarks on a beautiful odyssey of sex, deceit, and mania.

Red Rocket follows a washed-up porn star named Mikey Davies (Simon Rex). Mikey, whose stage name is "Mikey Saber", returns from his manic life in Los Angeles to his hometown Texas City, Texas. Mikey stays with his estranged ex-wife, Lexi (Bree Elrod), and mother-in-law. He begins to develop a relationship with a young man named Lonnie (Ethan Darbone) who, despite his flaws, is a genuinely good individual. Mikey sells joints to strippers and construction workers cover his half of the rent. Lastly, Mikey starts to groom a 17-year-old girl named Strawberry (Suzanna Son) that works at a donut shop.
Everything about Mikey is built on lies and drives on superficial satisfaction. All Mikey cares about is good times, and he'll stop at nothing to keep the good times rolling. In turn, he's more than willing to step on anyone that prevents the good times from going. Mikey brings out the absolute worst in people, from their decision-making to their attitude. At points, you really hope he makes one genuinely good decision. But, near the end of the movie, an incident happens where the opportunity for good occurs but no one takes it. A truly despicable individual through and through.
But even with all of these flaws, Mikey is a magnetic presence. In one of the best performances of 2021, Rex creates a horrid individual that is somehow still charming. Mikey is like something you shouldn't look at but you look at anyway because you're curious as to what's going to happen next. On top of that, he walks and talks like a living breathing person – he is someone you either know personally or know of.

On top of Rex's great performance, the supporting cast offers a solid foundation for the story to drive on. Son and Elrod provide great performances as Strawberry and Lexi respectively. The brilliant part about these characters is that they are mirrors of each other. Strawberry will become Lexi by the time she's her age. At times it's hard to discern the two when it comes to their mannerisms and attitude. This is obviously intentional, but watching them is a beautiful experience.
Although some people would argue that the Safdie Brothers are carrying the torch that John Cassavetes once lit, writer/director Sean Baker has essentially created a modern Cassavetes movie with Red Rocket. Even with his prior works, like Tangerine and The Florida Project, he's captured that spirit. Baker explores deplorable people with a humanistic lens. Not damning them for their actions, simply showing them for who they are. Visually as well, some of the shots are reminiscent of works from Cassavetes including Faces and Husbands. And Red Rocket was shot on 16 mm? Like Baker is cashing in on the whole experience.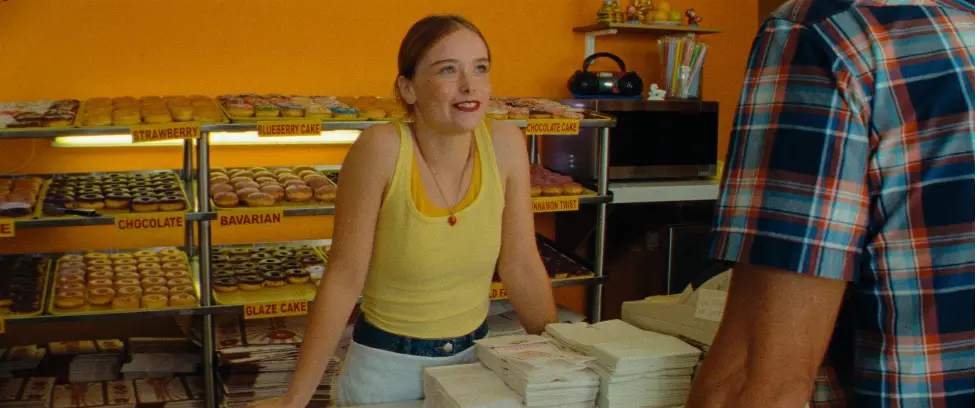 Red Rocket is a complicated movie that will leave you speechless as the credits roll. Rex gives an all-time great performance as Mikey, and I am comfortable in saying this is Sean Baker's finest work to date. Red Rocket will confuse, disgust, and enthrall you in all of the best ways. I will forewarn this movie may not be for everyone, but the experience is unlike any other. Seeing as how this comes out during the holiday season, what better way to spend time with the family than watching this modern masterpiece? – Jacob Mauceri
Rating: 9/10
Red Rocket releases in theaters on December 10th, 2021.
---
Trending Now