'Eternals' Movie Review: "Marvel's Love Story About Life"
Posted On October 26, 2021
---
2021 seems to be the year of the sci-fi epic. With grandiose ambition and tenderness at its core, Eternals is a unique experience tailored to a new audience.
Created by American comic book artist Jack Kirby, the Eternals are elevated human-like aliens from a planet called Olympia. They were fabricated by the Celestials, all-powerful cosmic beings. Under the lens of director Chloé Zhao, they are not much different. In this film, they go to Earth to fight against the Deviants and protect the human race. They have been living on Earth for centuries thinking they have fulfilled their duty. That is until the Deviants return alongside a bigger threat at hand.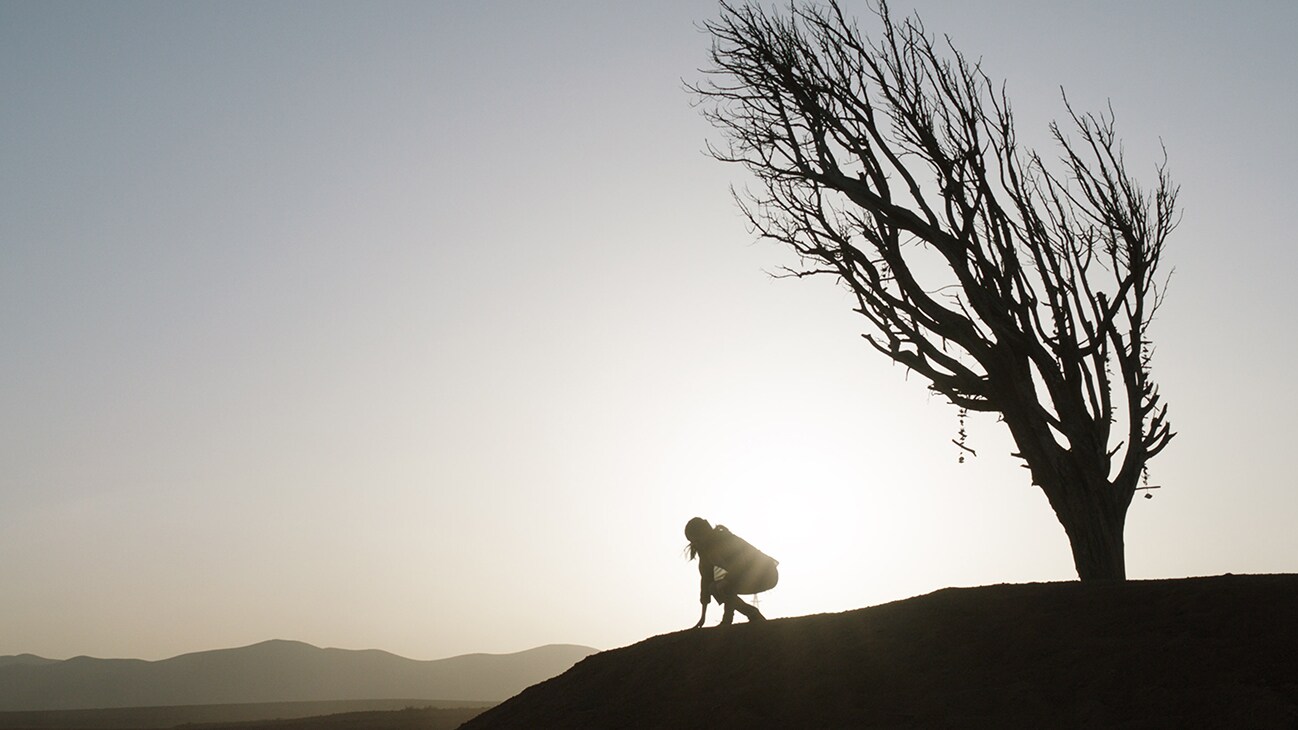 The film plays a lot with truth and deceit. It constantly goes around through different twists and turns as the audience tries to find out what is really happening alongside our heroes. Through it all, we are able to discover much of what shaped reality and history within the Marvel Cinematic Universe.
Zhao showcases a story that is undeniably human. Characters meant to be larger than life are just as plagued with existence and purpose as those they have sworn to protect. The narrative lives under a rich blend of religious scripture and mythological motifs similar to that of classic literature. This sets up Eternals to serve as both the old and new testament of the MCU.

Zhao's artistic style highlights this point beautifully. Eternals packs itself with cinematographic moments that highlight the beauty of simplicity. While Zhao's technique and methodology influence the narrative, it goes beyond what we have become accustomed to when it comes to her films. Instead of breaking out of her comfort zone, Zhao expands it. She steps into a new element and is able to bring forth a film that feels unquestionably like a superhero movie meant for comic book lovers. However, she is able to cultivate and update the studio's brand.
Eternals is driven by a love story. One between lovers, duty, and legacy. Throughout the 157-minute runtime, viewers will have their eyes glued to the screen and rediscover what it means to be excited about something original. While canonically these characters have been around since the beginning of time, they are recent additions to the roster of players. Nevertheless, it is quite easy to get attached to them. The entirety of the film spends time with its leads as opposed to the action itself.

This leads to the biggest gripe many may have with the film. The MCU spent years building up to team-up movies with solo projects. Meanwhile, Eternals tries to accomplish this in one sitting. There is a lot to unpack and unload within the story. It tries to cover important moments in human history. Then it adds on the exploration of who these people are, why they are this way, and why they react to certain plot points the way that they do. At times, it would have been better to simply focus on the Eternals themselves instead of the history they witness. That being said, it is key to who they are.
Because of this, a standout detail is the aspect of the tortured soul. Many of the heroes of the MCU experience grief with their legacy and the weight they carry. Zhao highlights the flaws above the glamour and glory. One important facet of that is the spotlight on the female characters. The exaltation of female strength is not performative. It is one that comes from within, and it is the beauty that encompasses them as they exist.
Gemma Chan is a spectacular leading lady, often fighting off her own self-doubt. With the exception of her role in Captain Marvel, Chan has proven to be a highly capable performer. Salma Hayek is another to command such strength in every scene she's in. It is spellbinding the attention she is able to command by simply taking up space in a room. It is also refreshing to be able to view Hayek as a leader.
Eternals also serves as a reminder of Angelina Jolie's resurgence. Considering the tragic storyline Jolie tackles, many will be able to relate to her fight to believe that she's worth loving and fighting for. There's also Lia McHugh's fight with her own self-image and her place in the world. Finally, Lauren Ridloff is enchanting as Makkari. There is delicate care taken with language in this film. Therefore, every moment Makkari has a chance to speak up, Zhao makes sure everyone pays attention.
As for the men of the film, there comes a point where one may think they've seen everything Richard Madden has to offer as an actor. Then he goes and surprises you once again. Ikaris may be one of the most complex characters of the MCU. What he brings to the table as a soldier sworn to duty will surprise many. On the opposite end of the spectrum, Kumail Nanjiani and Brian Tyree Henry are the heart of the film with their quick wit. As well, Henry provides one of the first instances of LGBTQ+ representation in the MCU that feels genuine. Finally, Don Lee, Barry Keoghan, and Kit Harington provide tenderness to the tougher moments of the story.

In the end, Eternals is proof that the superhero genre is evolving. It is no longer tailor-made for the likes of those that have overtaken it for years. Zhao's work highlights diversity and inclusion without it feeling unnatural or performative. It is a showcase of reality and humanity at its most vulnerable and true. The MCU is shifting its tone with this one, veering into a more mature take on the stories we've come to love. It is definitely for the better. – Josie Meléndez
Rating: 9/10
Eternals will have its release on November 5th, only in theaters.
The film stars Gemma Chan, Richard Madden, Salma Hayek, Angelina Jolie, Lia McHugh, Barry Keoghan, Don Lee, Kumail Nanjiani, Brian Tyree Henry, Lauren Ridloff, and Kit Harington.
---
Trending Now