'Young Justice: Phantoms' Ep. 401-403 Review 'Alien Race Relations'
Posted On October 21, 2021
---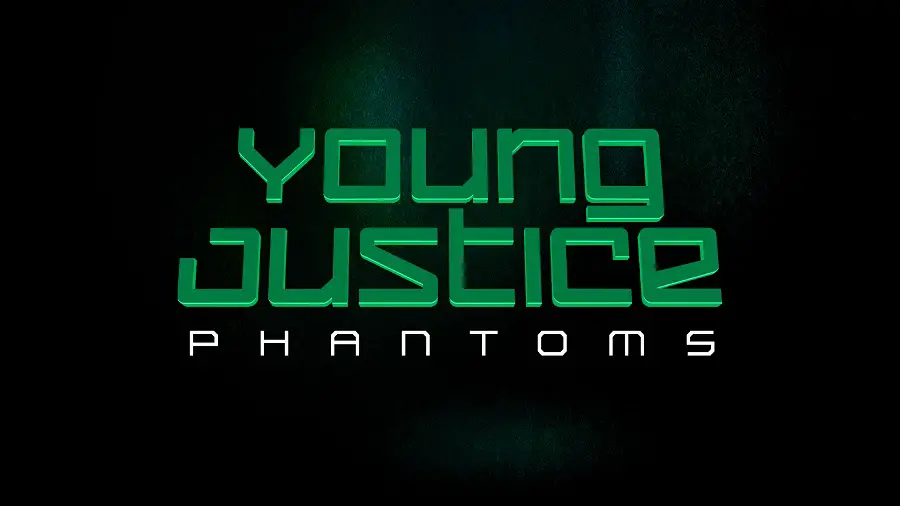 For some time, media content has used social issues in it's mediums. Comic book companies have done this is so many different formats. DC has not only used it's human characters to discuss race, and racial justice.. They've also used their alien characters to do this. The first three episodes of Young Justice: Phantoms do a great job at this. They take racial issues, and use it as a theme for the first three episodes and possibly after.
The last time we left our heroes, Black Lightning was the new leader of the Justice League after a covert plan did more damage than good. Batman also joined the league as a permanent member. The new episodes see Superboy (Nolan North), Miss Martian (Danica McKellar), and Beast Boy (Greg Cipes) leave with J'onn J'onnz (Kevin Michael Richardson) returning to Mars. Megan and Connor plan to honor Megan's Mars tradition and get married.

Upon their arrival to Mars, the group faces hate from the other Aliens on the planet. Megan being a white martian marrying an 'Earther' doesn't sit well with her people. Especially her brother M'comm M'orzz or Ma'alefa'ak (Ben Diskin), who like her is a white martian. The group learns of problems on Mars, between the white and green martians. Something that has been happening there for ages. Megan, her sister Perdita Vladek (Hayden Walch), mother J'ann M'orzz (Karl Wahlgren), and J'arlia J'axx (Zehra Fazal) get things together for the wedding ceremony. The trio Megan, Connor, and Beast Boy go for a walk and an attempt on them is made.
Someone has been sabotaging the entire trip. Megan's brother is arrested, and things get a little crazy. Those Alien racial issues are brought up. As the men go looking for clues for who may have tried to kill the trio. Beast Boy goes crazy, and things go a bit haywire. The episode ends on a clean note as the first three episodes come to a fold, and the story ends. We still don't have definitive answer, but we get a really large hint. A certain planet has been interfering with Mars.

The first three episodes of Young Justice: Phantoms are great. They use race arguments you hear all the time to justify a lot of the madness that happens within the episodes. We get some really great cameos from DeSaad and the League of Super-Heroes. They are setting up an intergalactic war, and possibly time travel for this season. Something we've seen DC do in Batman Beyond and Justice League. The storyline feels fresh though. This show in its entirety so far has felt fresh. Young Justice is a definitive show with a very consistent flow.
Christopher Berkeley, Vinton Heuck, and Christina Sotta direct the first three episodes of Young Justice: Phantoms. They keep everything flowing and very consistent. The screenplay is beautifully tied together and flows so easily. The animation is beautiful. Mars looks magnificent, from top to bottom, it's incredible. I don't really have any complaints thus far. It's just a fun start to the new season, and it's everything fans could want.

I've been a fan of this show since I binged it on Netflix. It's a way to get away from the heroes we see all the time. Young Justice gives us a fresh perspective on DC, and some young heroes following in the steps of their elders. It also ties the universe together in an amazing way. This was a fun way to start the season with Connor and Megan getting married, and now we see what the showrunners have in store for us. – Rascal F. Kennedy
Rating: 8/10
Young Justice: Phantoms is now streaming on HBO Max
---
Trending Now