'Impeachment: American Crime Story' Ep. 6 Review
Posted On October 20, 2021
---
Impeachment: American Crime Story is back with a brand new episode this week after a terrific previous episode. The last episode was the midpoint for the season and it brought everything it had been promising. Luckily, this episode keeps building on the foundation the previous one set in a tremendous manner. So how exactly does it go above and beyond the previous one? Let's find out!
In this episode, titled "Man Handled", The Office of the Independent Counsel ensnares Monica Lewinsky (Beanie Feldstein), holding her for twelve traumatizing hours in a hotel room. The premise sounds simple, but it delivers a very tense-filled episode. The standoff between Monica and The Office of the Independent Counsel made for a compelling watch. Thoroughly engaging throughout, it worked really well in conveying the new setting the show is finding itself in. Things are changing and fast, meaning that the legal landscape and implications of the show are about to change severely. The episode does a fantastic job of delivering that message to its audience.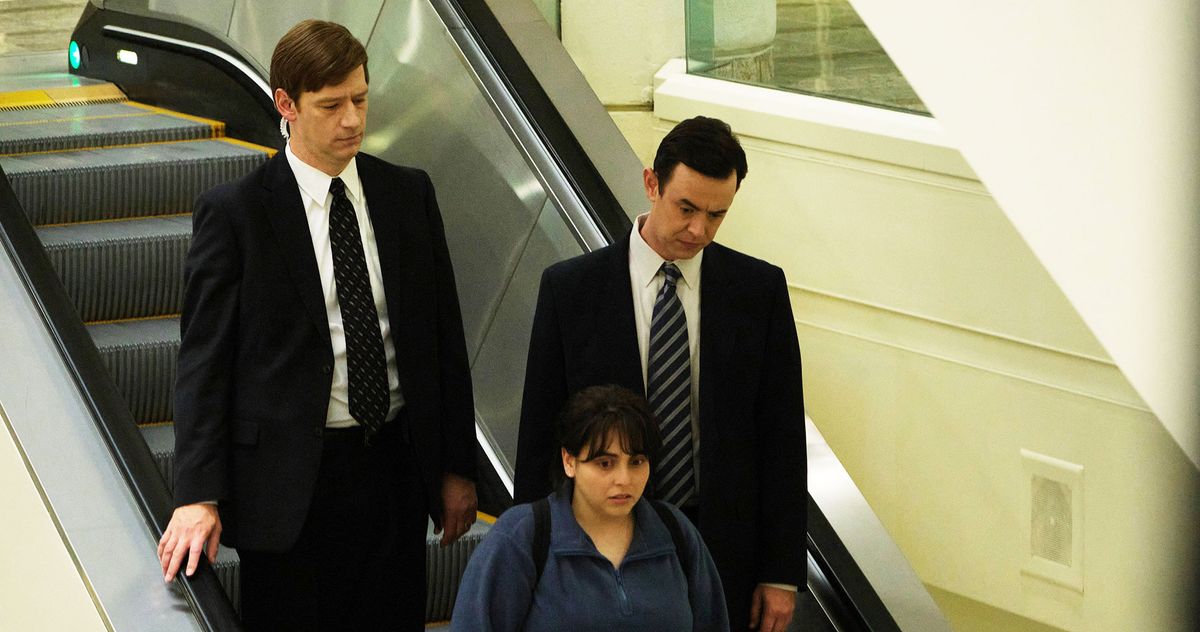 Although sounding like a broken record at this point, this episode of Impeachment: American Crime Story features some fantastic performances. Feldstein, in particular, does a terrific job in portraying a 24-year-old woman that has had her world rocked. Just put yourself in her shoes for one second. At that age, feeling as if the world you know is about to crumble. That desperation comes out clearly in her portrayal and it elevates the intensity of the episode so much.
This episode of Impeachment: American Crime Story finally alluded to the initial sequence shown in the first episode of the season. From there, viewers knew to expect a very different type of episode and it was most definitely that. It was the most engaging, compelling, and intense episode yet. The story is finally tight enough to where episodes feel clear and concise as to where they are heading. The turnaround has been incredible and the offering the rest of the season has seems to be special.
Overall, the sixth episode of Impeachment: American Crime Story has been the best entry in the season so far without a doubt. Every week, the actors shine with their performances, but none does it like Feldstein in this episode. It elevates the episode to another level and helps bring that intensity it so desperately needed. If there is anything to take away from this episode, it is that the future is bright for the 4 remaining episodes remaining. If it keeps up this level of quality, it can easily surpass its predecessors. – Kenneth Colon
Rating: 9.5/10
New episodes of Impeachment: American Crime Story premiere Tuesdays at 10pm/9c on FX.
—
Did you enjoy this review? If so, consider visiting our YouTube channel, where we discuss the latest and greatest in pop culture news.
---
Trending Now