'I Know What You Did Last Summer' Ep. 102 – 'It's Not Just For Dog Sh*t' Review: 'Secrets are no Good'
Posted On October 15, 2021
---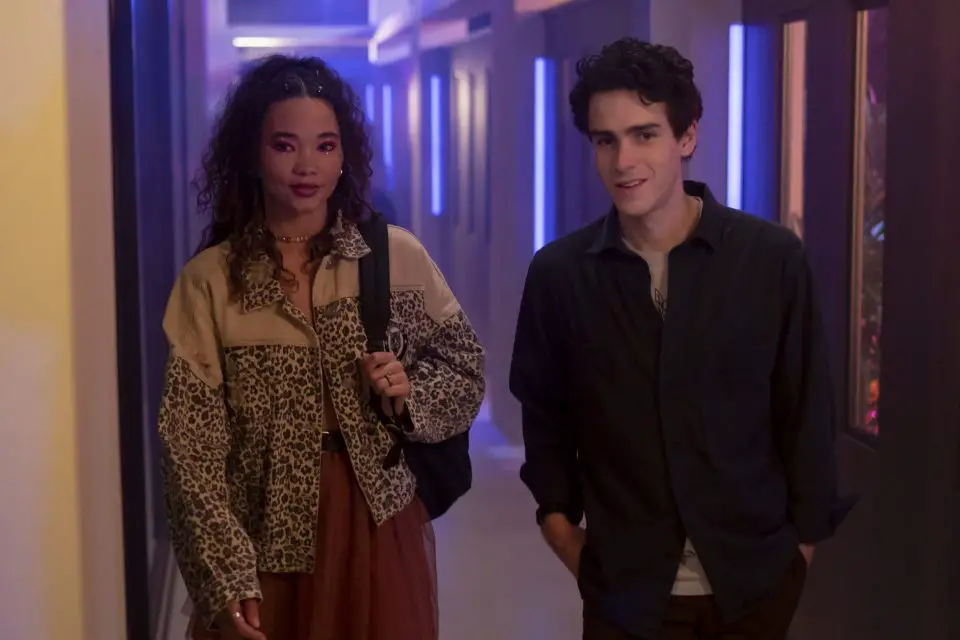 Secrets aren't good in a lot of cases, but trying to keep manslaughter a secret is definitely not good. There's guilt, there's regret, and in the case of Lennon (Madison Iseman), Riley (Ashley Moore), Johnny (Sebastian Amoruso), Dylan (Ezekiel Goodman), and Margot (Brianne Tju) there's a stalker. Typical to the original I Know What You Did Last Summer, somebody definitely knows what happened on that fateful Thursday. Now, trying to move on with their lives, our crew has to deal with the repercussions.
The second episode of I Know What You Did Last Summer shows us just how secretive this little town is. Lennon meets with the group to let them know somebody else knows what's going on. They all agree that it's just a sick joke, and say it could've been anybody Lennon has messed with or over. On her way to visit Dylan, Lennon notices a stalker. When she meets Dylan, he doesn't want anything to do with her or the crew. He seems very upset and suspect.

Riley meets Lennon to help clean her room. Upon the suggestion that Dylan may or may not be the stalker, Riley gets upsets and offers Lennon some drugs. We also find out a secret about Lennon's father Bruce (Bill Heck) and officer Lyla (Fiona Rene). There are some very revealing flashbacks and more secrets. Lennon also begins to become suspect. The episode ends with our first murder, and it was definitely better than expected.
Craig William McNeill is back directing for this episode, and Sara Goodman is the screenwriter. McNeill gets Iseman and Heck to put on some good performances in this episode. Goodman puts together a great episode, and slowly glues pieces to the puzzle together. She creates great suspects, while genuinely confusing you. Everything about this show is built on confusion, and it works so well. In the original film, you basically knew who the killer was, this is not the same.

This show has eeriness about it. The score delivered in the second episode from Drum & Lace and Ian Hultquist gives you a creepy feeling. You know it's about to get seriously crazy, and the score just kind of creeps when the soundtrack isn't playing. Cinematographer Anka Malatynska gives us some beautiful shots of Hawaii, while also capturing some very gruesome ones. The cast and crew have done a really good job in the first two episodes, hopefully, they keep it up. – Rascal F. Kennedy
Rating – 8/10
I Know What You Did Last Summer is now streaming on Amazon Prime!
---
Trending Now