'Halloween Kills' Review: 'An Interesting Character Study'
Posted On October 15, 2021
---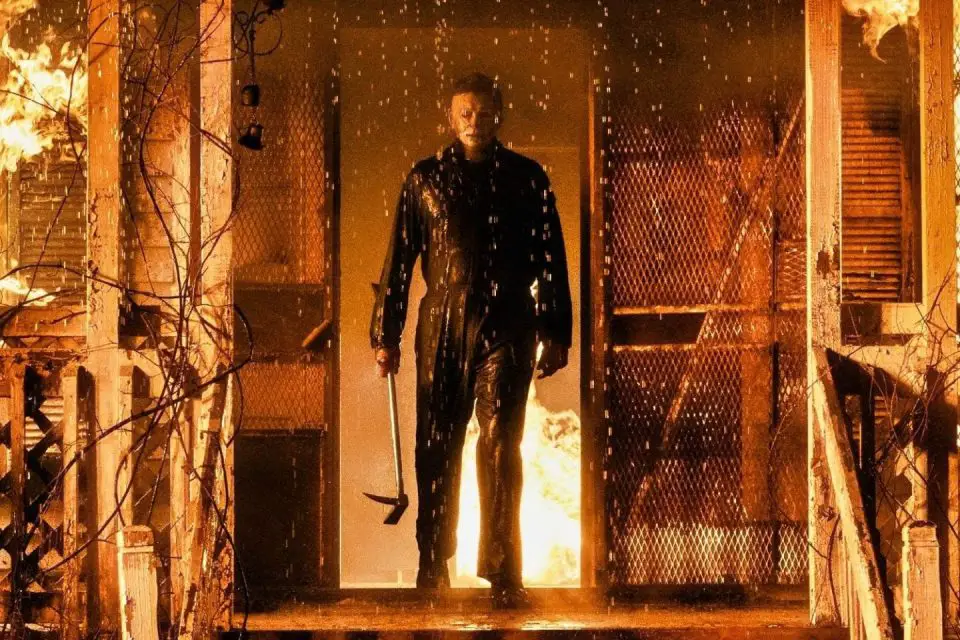 Hate and vengeance can make any good soul turn evil. Laurie Strode (Jamie Lee Curtis) is a character whose soul deteriorates as each film passes in the original Halloween films. Even in Rob Zombie's story, it just seemed like she lost her innocence the more she went on. Halloween Kills takes that and centers the entire film around it. How one man's evil ways can create so much hate and vengeance it turns an entire group of people into monsters. It's an interesting character study that puts the citizens of Haddonfield, Illinois at the forefront.
We know the story of Halloween, the original version from 1978. We also know that this is a new trilogy that acknowledges a lot of original lore and ignores a lot of it too. The second installment takes off right where the first finishes, but not before giving some additional information. There are flashbacks that tie into Tommy Doyle (Anthony Michael Hall), Lonnie Elam (Robert Longstreet), Officer Hawkins (Will Patton), and other citizens of Haddonfield from 40 years ago. The film uses the past and present to complete an interesting story that misses very few beats.

Halloween Kills is directed by David Gordon Green. The script is written by Green, Danny McBride, and Scott Teems. This group understands its characters and gives some really good character development to Laurie Strode's daughter Karen (Judy Greer) and granddaughter Allyson (Andi Matichak), also use Doyle and Elam as character props in a way. The focus on character development was heavy throughout the film but felt a bit rushed. The writing was brilliant, but when it dragged it held back the film's potential. There wasn't that constant rush of fear we usually felt in Halloween (2018). The film was definitely a great stepping stone to the final chapter though.
The film's brutal kills were my favorite thing about the movie. The entire art department deserves kudos for such a great job showing the brutalization. Cody Carpenter, son of Halloween creator John Carpenter, gave us a creepy but modern score. The score feeds directly into the film. The music fits into every scene. He even gives us that modern Halloween theme music that just works so effortlessly. Michael Simmonds gives us great cinematography, the kills of course but also some incredible video throughout the film. These elements help the film in the areas it lacks.

The lore for Michael Myers (Nick Castle) in the Gordon Green era is interesting. He is more of a shadowy figure, the actual boogeyman. He continues to be more like Jaws. In that, he's the source of the story but not the primary feature. It's a good concept, but it also helps the story get lost. The flashbacks piece together the movie but they also slow the pace down. The concept of good people becoming monsters isn't new, but in this film, it's an interesting take. You just have to enjoy the ride.
Overall, I thought this film was good but not as good as its predecessor. The first film was on beat and paced well. Halloween Kills was slower paced and it missed beats… not often but it did. There are plenty of things that are great about this film. Namely, the violence of it all. It also seems to me that Myers has become more human in his element. He's a serial killer with superhuman strength. There was a lot to love about this film and a lot that wasn't good. It does a job at being a bridge from one film to another, and as a fan, I can respect that. – Rascal F. Kennedy
Rating: 7/10
Halloween Kills is in theaters and available to stream on Peacock now!
---
Trending Now