'I Know What You Did Last Summer' Review – 'A Modernized Reboot'
Posted On October 14, 2021
---
I Know What You Did Last Summer has become quite the icon over the years. It all started with Lois Duncan's 1973 novel, but it got even more prolific when it was adapted into a movie. Featuring Jennifer Love-Hewitt, Freddie Prinze Jr., and Sarah Michelle Gellar, the film adaptation became one of the most iconic slashers of the 1990s. Now in 2021, Amazon Studios and Sony Pictures have revived the title as a television series. The first episode holds remnants of its predecessor but is different and more modern in every way. Much like MTV's Scream series, I Know What You Did Last Summer's reboot is really its own entity.
The plot is on par with the original with a twist. It's very easy to follow and doesn't do too much to confuse the viewer. It narrates smoothly, and it keeps you on your toes. I Know What You Did Last Summer follows a group of friends twins Lennon/Allison (Madison Iseman), Riley (Ashley Moore), Margot (Brianne Tju), Dylan (Ezekiel Goodman), and Johnny (Sebastian Amoruso).

The first four episodes release tomorrow. The first four episodes are directed by Craig William MacNeill and Logan Kibens. They each have different directing styles, but they keep everything running smoothly throughout. Sara Goodman and Johanna Stokes are the screenwriters, and they pace the show exactly how it should be paced. It's a fun ride with some controversial and modern twists. They took the concept of the original film and stretched it out over eight episodes. The slasher film turning into a TV series theme continues, and this one is thoroughly entertaining.
Goodman and MacNeill are also executive producers of the show. I Know What You Did Last Summer also sees the return of original producers Neal H. Moritz and Pavun Shetty. Alongside them are Atomic Monster's James Wan, Michael Clear, and Rob Hackett. This is an extensive list of producers, but they all have one thing in common – horror and suspense. This is a group that knows how to put together anything related to horror so I'm sure we are in for a treat.

The chemistry of the cast is very visible. Especially Iseman and Tju, they are a very good duo onscreen. Bill Heck gives an amazing performance as Bruce, he puts a lot of emotion into the character. Fiona Rene is great as Sheriff Lyla, and her chemistry with Heck is commendable.
The setting of Hawaii is amazing and compliments the elements of the show beautifully. Cinematographer Anka Malatysnka captures the beauty of Hawaii and the ocean. The caves, the landscape, Hawaii is a gorgeous island and it is shown throughout this show. Drum & Lace and Ian Hultquist give us a score that is on theme, then also mixes in the Hawaiian theme. It's very enjoyable and memorable.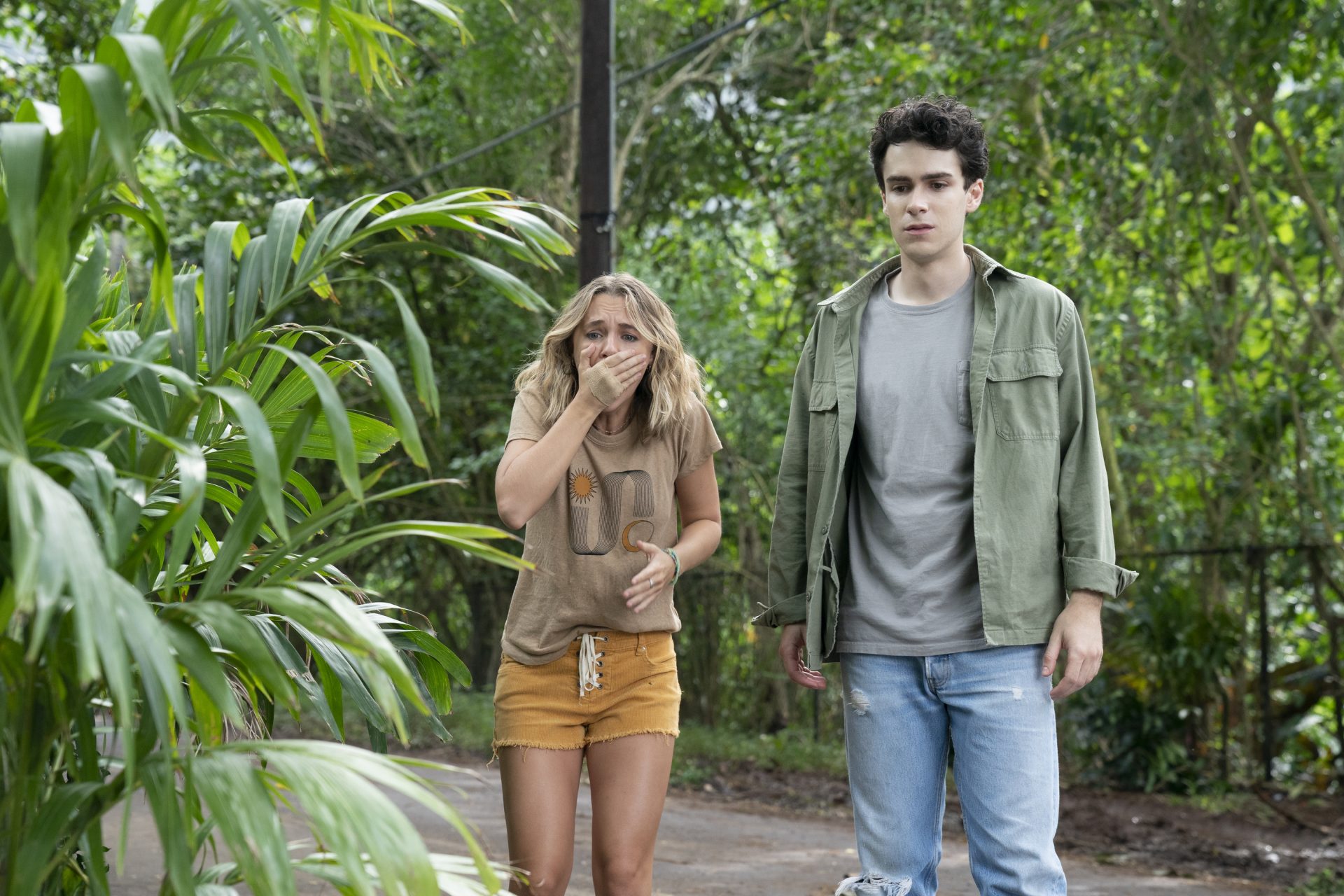 I was never expecting I Know What You Did Last Summer to get the Scream treatment, but I'm glad it did. I hate to compare the two, but this was much more enjoyable for me. So far, the story is consistent and doesn't get messy. The writer/director teams are on the same page, and it's just a thorough story. Even if you don't enjoy the show, you will admire the consistency. Hopefully, you all enjoy the show, and look out for the episode breakdowns tomorrow! – Rascal F. Kennedy
Rating: 8/10
I Know What You Did Last Summer premieres tomorrow on Amazon Prime!
---
Trending Now