'Impeachment: American Crime Story' Ep. 3 Review
Posted On September 21, 2021
---
Impeachment: American Crime Story is back with a brand new episode this week after a great follow-up episode. Last week saw Monica spill the proverbial tea to Linda regarding her relationship with President Bill Clinton. As the show follows this relationship, we can only expect more drama and betrayals to ensue. In the meanwhile, does this third episode accomplish the task at hand of pushing forward or does it halt the momentum the first two episodes have gathered? Let's find out!
In this episode, titled "Not to Be Believed", tensions rise between Monica (Beanie Feldstein) and the President (Clive Owen). It also focuses on Linda (Sarah Paulson), who feels as if she has a target in her back. Meanwhile, Paula (Annaleigh Ashford) is offered a settlement with regard to her pending case.
This episode of Impeachment: American Crime Story has a lot going for it. It begins by introducing a new character in the form of Billy Eichner's Matt Drudge. As some of you may know, Drudge was actually the first person to break the Clinton/Lewinsky story back in 1998. It's always nice to see Eichner in any type of medium because of his radiance. He embodies the role of a journalist really well and I can't wait to see what's to come. The episode also served as Clive Owen's time to shine as President Bill Clinton.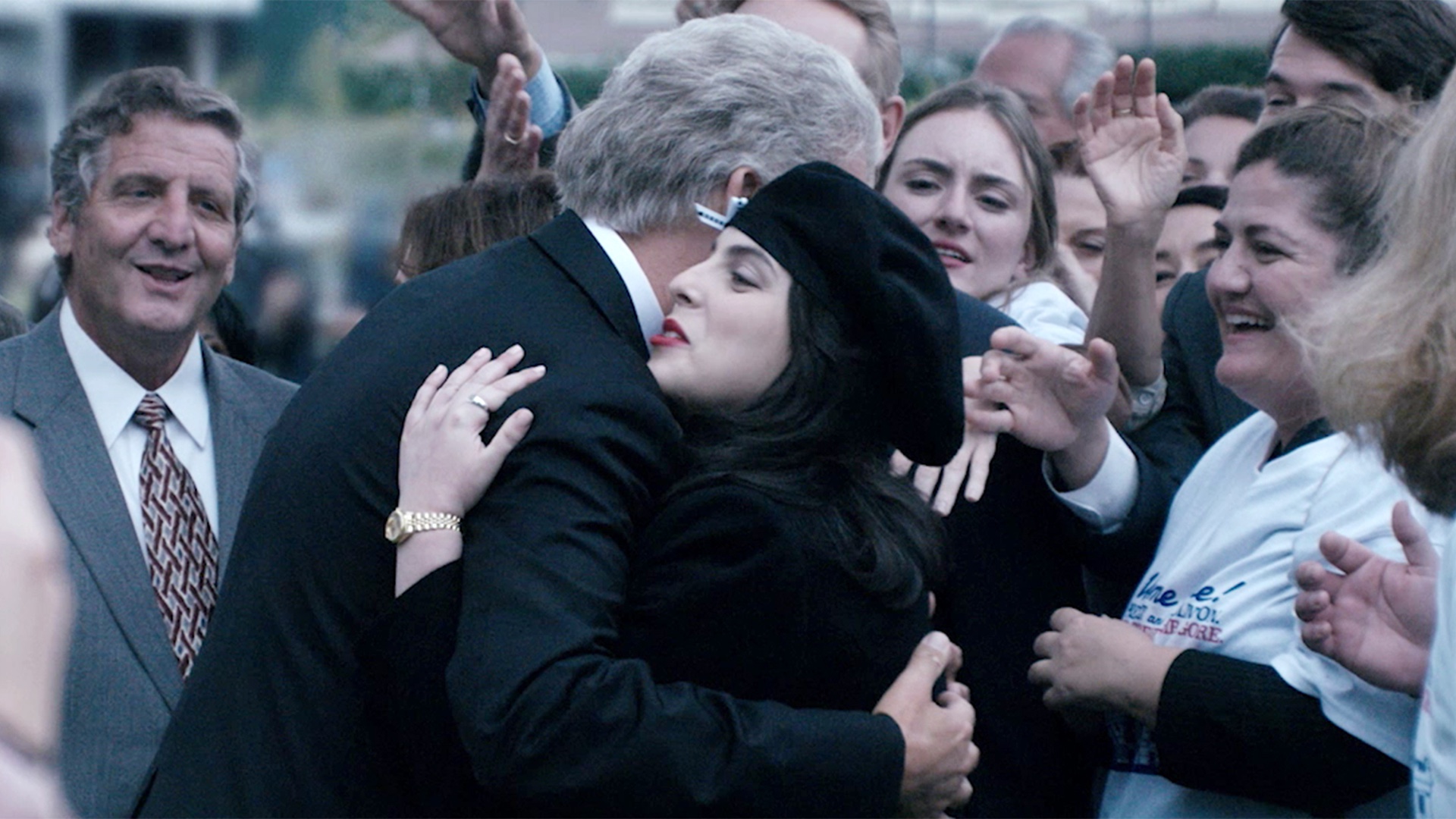 It's no surprise that the acting is one of the strong points of Impeachment: American Crime Story given its incredible cast. While other episodes were the Beanie and Sarah acting clinic, it was Clive Owen's time to shine. He finally had more to his role this week, showing a darker and more human side of the President. His performance is really engaging yet minimalist, something that works really well when interpreting Bill Clinton. If anything, his "friend-zoning" act is on point and the fact that not even the President is exempt from this is just crazy.
Something that also caught my eye was the shadow that Hillary Clinton (Edie Falco) is casting. Even when she's not there, her presence definitely is. One line of dialogue from Bill let's you know how much seriousness her presence commands. It's something like Galactus, where you know the danger and threat looms but you don't necessarily need to see it to feel it. Add to this the fact that an actress of Edie Falco's caliber is portraying this role and it just leaves me wanting more. She's only appeared in the show once (in a bathroom nonetheless) and that is just not enough. I can't say the show wastes her because the show is far from over. Still, every week without her just feels like a missed opportunity.
Overall, Impeachment: American Crime Story delivers a strong follow up with its third episode. It isn't peak television by any means, but it manages to push the story forward in a riveting manner. Some strong performances from Eichner and Owen stand out in this entry, as well as some great dramatic build-up that seems to be on the way of implosion. As always, color me excited for the next entry of this season. – Kenneth Colon
Rating: 7.5/10
New episodes of Impeachment: American Crime Story premiere Tuesdays at 10pm/9c on FX.
—
Did you enjoy this review? If so, consider visiting our YouTube channel, where we discuss the latest and greatest in pop culture news.
---
Trending Now