'Animal Kingdom' S. 5, Ep. 8 – 'Gladiators' Review
Posted On August 30, 2021
---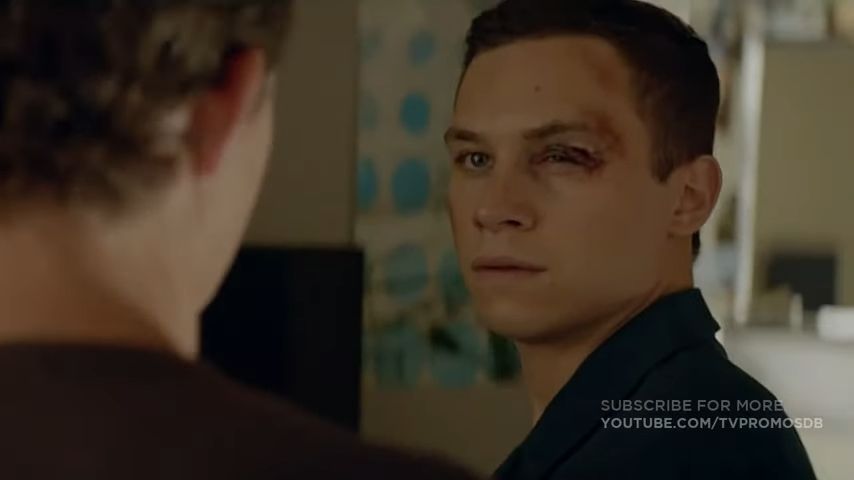 Gladiators were once fierce warriors in the Roman Empire. They fought in the coliseum. Some fought animals like lions and Bears, some fought each other in hand to hand combat or with swords, and some rode chariots to kill others in the stadium. The Codys are definitely fierce, but are they warriors? They've been fighting amongst themselves for the better part of this season, and distracted by foolish things like pride. They are very much like their mother/grandmother Janine Cody (Leila George) in that sense. As Animal Kingdom continues, we see the Codys finally start to realize their reality.
Read: 'He's All That' Review: "Home Improvement Grunt"
Last week we saw J (Finn Cole) learn some news about Deran (Jake Weary). The DEA was still snooping around asking about Deran's boyfriend Adrian. Pete (Reynaldo Gallegos) had flushed all of the coke from their previous big job. Craig (Ben Robson) finds out this information then goes on a mission for cash. A stupid idea, but he needs cash. Meanwhile Renn (Christina Ochoa) has his son, and is off doing God knows what. Pope (Shawn Hatosy) pulls off an insane plan to reunite Cassandra (Shakira Barrera) and her son Henry (Aramis Gomez). He returns home only to find the house in total destruction after a fight between J, Craig, and Deran. Pope seems like he is finally ready to take over his rightful spot.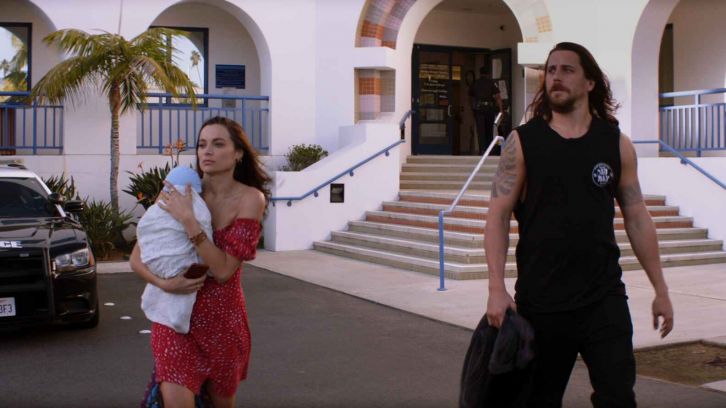 In our flashback, we see the crew that was referenced in earlier seasons: Janine, Pam (Milauna Jackson), Jake (Jon Beavers), and Manny (Rigo Sanchez). They pull off one of their early jobs, as we see Janine beginnings. How she slowly but surely took over Oceanside, and things came to form. Jake's wife Cheryl (A. Leslie Kies) pops up at Janine's house and we see hell break loose. Janine and Pam talk, and we understand a tad bit more why Janine gave Pam the estate in the beginning. We also begin to understand why Janine is the way she is with her children, she's just a lonely woman.
Nick Copus returns back to direct this episode of Animal Kingdom, and Heath Corson writes an interesting screenplay. There are things tying in and some subplots ending. Copus brings the drama and action again. Corson throws a few new subplots in this episode that seem like they'll linger a bit. Lark (Chelsea Tavares) seems like she will establish as a mainstay and continue to work with J Cody as they are their grandmothers oldest grandchildren, and they are the ones picked to do everything by them. It's definitely an interesting angle all things considered.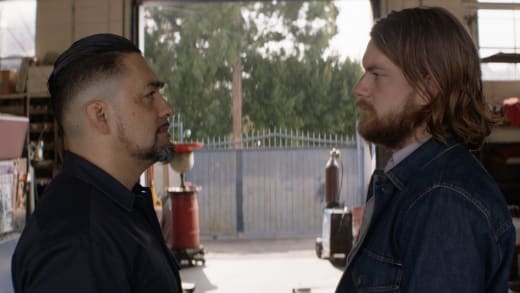 Considering how kind of dull episode 7 was in some moments, this episode definitely turned up the heat. It also established Pope in a way we haven't seen him yet. J is Julia's child, and that being Pope's twin it seems like he's going to look out for his nephew, WE will see as the season goes on, but there's definitely something afoot here. The DEA are on the Codys because of Deran. Pete is ready to kill all four of the boys, and J seems to be looking to leave for the time being. There's a lot going on in Oceanside, and the climax is on the horizon. – Rascal F. Kennedy.
Rating – 8/10
Animal Kingdom premieres Sundays at 9p,/10c on TNT
---
Trending Now