'Titans' Season 3 Episode 5 Review: "A Red Hood is Born"
Posted On August 26, 2021
---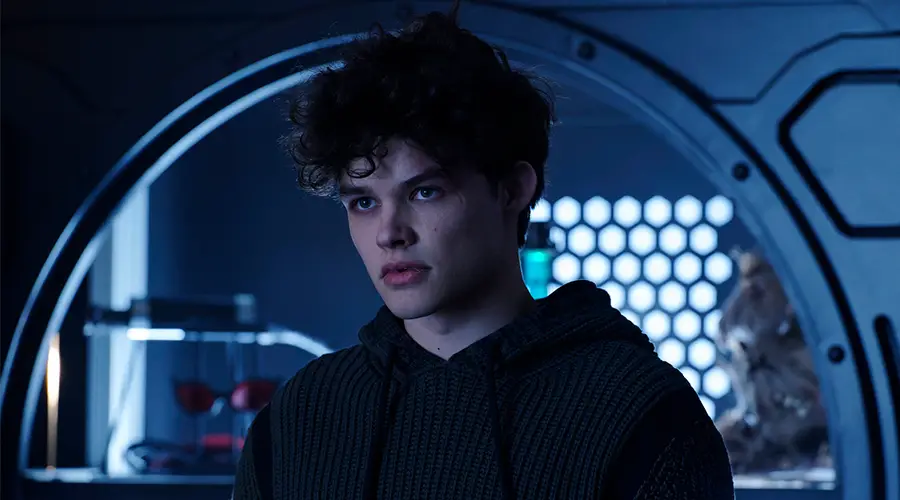 The latest season of Titans wasted no time in digging into Red Hood soon after the former Robin's death, but it's only now that the show reveals what exactly went down prior to his drastic transformation. As Dick Grayson found out last week, it's clear that Scarecrow has always known more than he let on, and personally helped Jason along the way. But there's much more to it, and "Lazarus" fills in the gaps by delivering an emotionally resonating, Jason Todd-centric episode.
The following review contains SPOILERS for DC's Titans Season 3.
Right off the Bat, we see that Jason retreated after his fight with Nightwing and reunited with Dr. Crane. The scene not only confirms Jason has been working with him, but that Crane is the brains behind the operation. He plans the take over Gotham City by means of fear, of course. Most importantly, this is the first sense we get of how abusive this mentorship is. Jason is a junkie and his Scarecrow is his supplier, full stop. But it doesn't stop there, as the episode then takes viewers back three months before the events we've witnessed thus far in order to fully tell Jason's side of the story.
Shortly after his traumatic experience last season, Jason Todd is shown having a pretty severe nightmare that marks the return of Connor Leslie as Wonder Girl. It's unclear if he feels guilty for not being there when she died, but the bad dream excels in representing his paralyzing fear of death. When Bruce Wayne goes to comfort the boy, Jason tries to shrug it off. Unlike what previous episodes will tell you, Bruce legitimately cares how his wellbeing and recommends he see a therapist, Dr. Leslie Thompkins. She knows all of their identities, having helped Bruce in the past during the peak of his cape fighting days. Jason, irate he would recommend such a thing, then visits a friend of his for the first time in the series.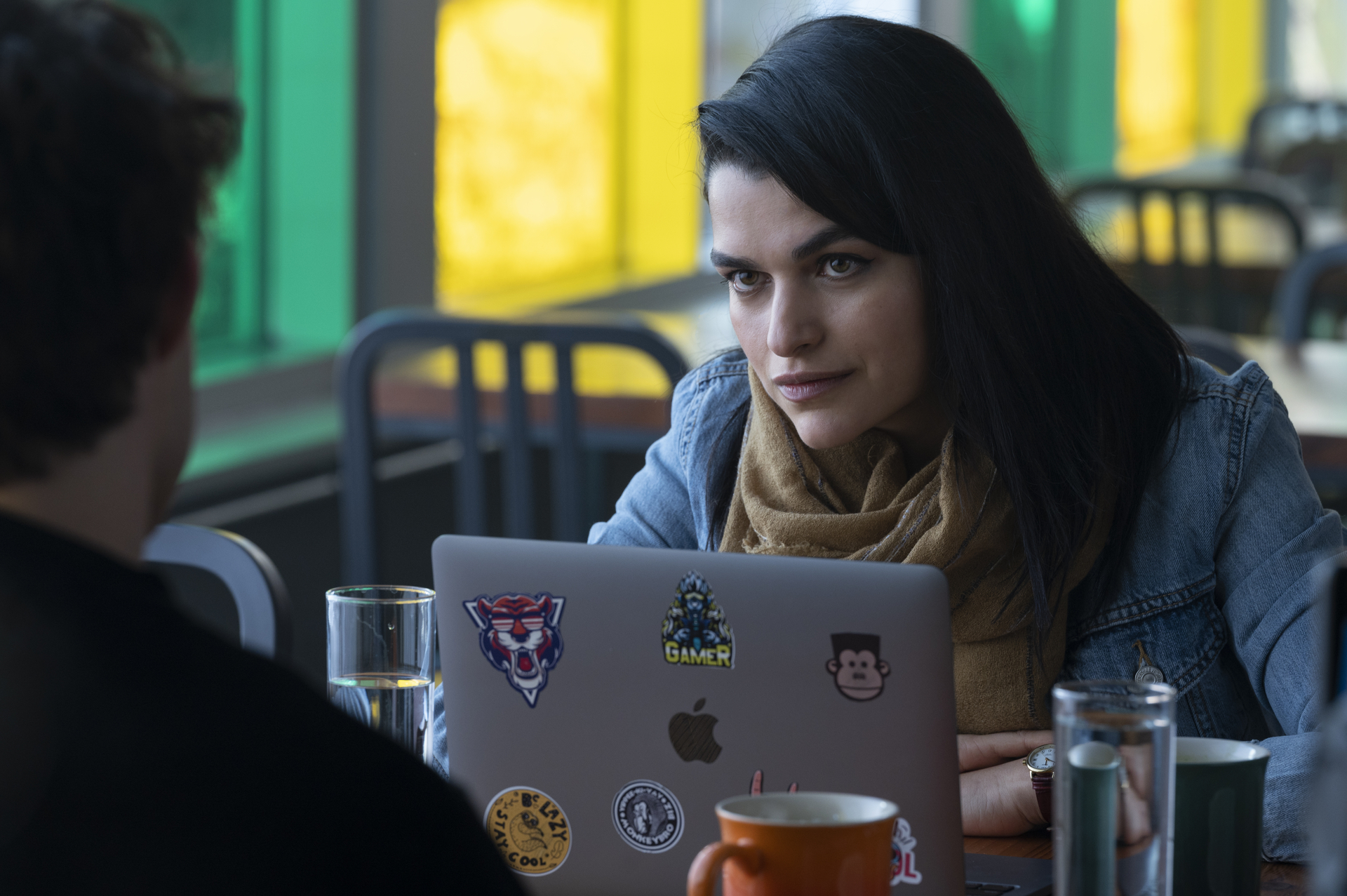 Jason is close friends with a girl named Molly, someone who serves as his anchor in Gotham besides Bruce. They clearly have a complicated history together, but they trust one another, even if she doesn't know he's Batman's sidekick. When she brings up a missing kid case and the perpetrator's possible location, he leaps to confront the guy as soon as possible. He's looking to prove to himself something, but when both confront the guy, he freezes under pressure and gets his ass handed to him by a low-level Joker goon. The event sends him straight to Leslie Thompkins' office.
When he's in her office, that's when the episode truly begins to deconstruct Jason's traumatic past and uncertain future. Benched from being Robin until he gets better, his interaction with Thompkins is overtly confrontational at first. He recounts his own experience with shrinks, mentioning how he went from foster care to foster care after the death of his parents. It's then when he notices that she previously worked with Dr. Jonathan Crane before he turned into Scarecrow. Thompkins reveals he was a good friend of hers before he eventually used his fear gas on her, a deeply traumatic event she describes was literal hell. After the session, his interest in the fear toxin is manifested when observing the vial Bruce keeps in his Batcave. Of course, Bruce interrupts his moment of curiosity, declaring the importance of those therapy sessions for his recovery. This is when he calls Jason his son for the first time, igniting the feeling of belonging he's longed for since the second season. It's a nice moment that shines an entirely new light on Bruce's motivations this season.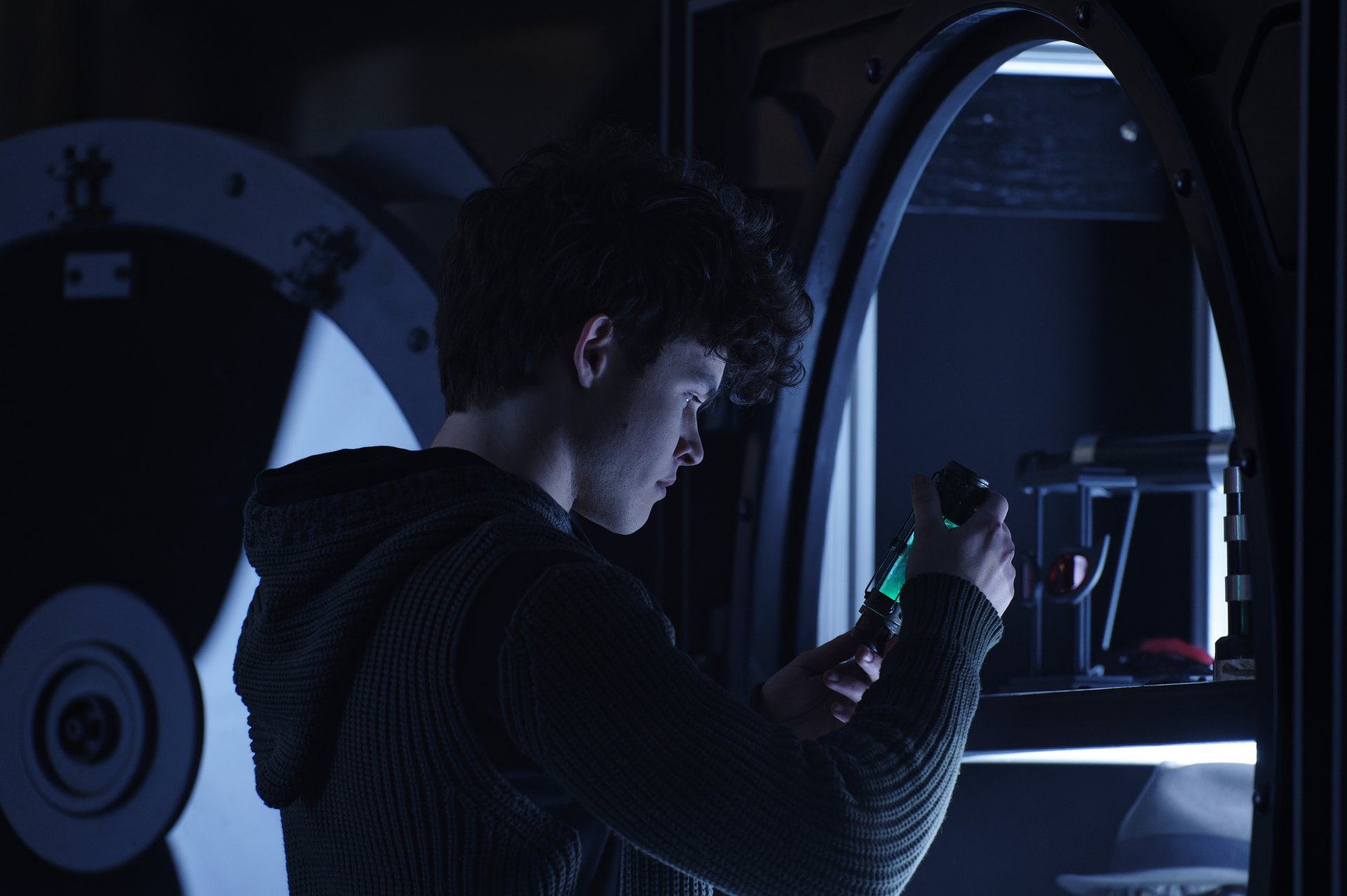 In another therapy session, Jason admits he's afraid of losing his freedom as Robin, but Thompkins makes it clear to him that his role as a sidekick is merely a construct created by a man with more mental issues than she can count. She's interested in making him accept who he is outside of Robin, whether that means he gives up the cape and tights or not. Unfortunately for him, it appears Bruce has decided on that outcome on his own.
In the episode's best scene, Bruce takes Jason down to Crime Alley, the birthplace of Batman, to break the bad news to him. The Dark Knight becomes vulnerable for once, telling Jason he's lost too much to this broken city and he refuses to lose his son, too. Jason, eager to prove he's still enough for Robin, insists he won't let that happen. But this is Bruce's promise to keep, telling his sidekick that it's time to hang up the cape. The decision is clearly out of love and not shame, but Jason doesn't see eye to eye. He thinks Thompkins is behind this, that she told Bruce about his mental stability. The entire moment highlights his insecurities, believing the decision is because he's "not enough" for Bruce. Even when his father declares he doesn't need to be Robin to be his son, Jason insists Dick Grayson is being given special treatment.
The heartbreaking scene is so effective thanks to Curran Walters and Iain Glen's seamless chemistry. Glen in particular shows an immense amount of control despite the unraveling of emotions, proving that even at his most vulnerable he can't escape his internal need to appear strong and confident in his words. Meanwhile, Jason continues to internalize his issues by pivoting to question why his adoptive father has seemingly given up on him, as so many have done before him. Of course, that isn't the case here, but Jason is too far gone emotionally and mentally to accept that. This is his turning point, and there's no going back now.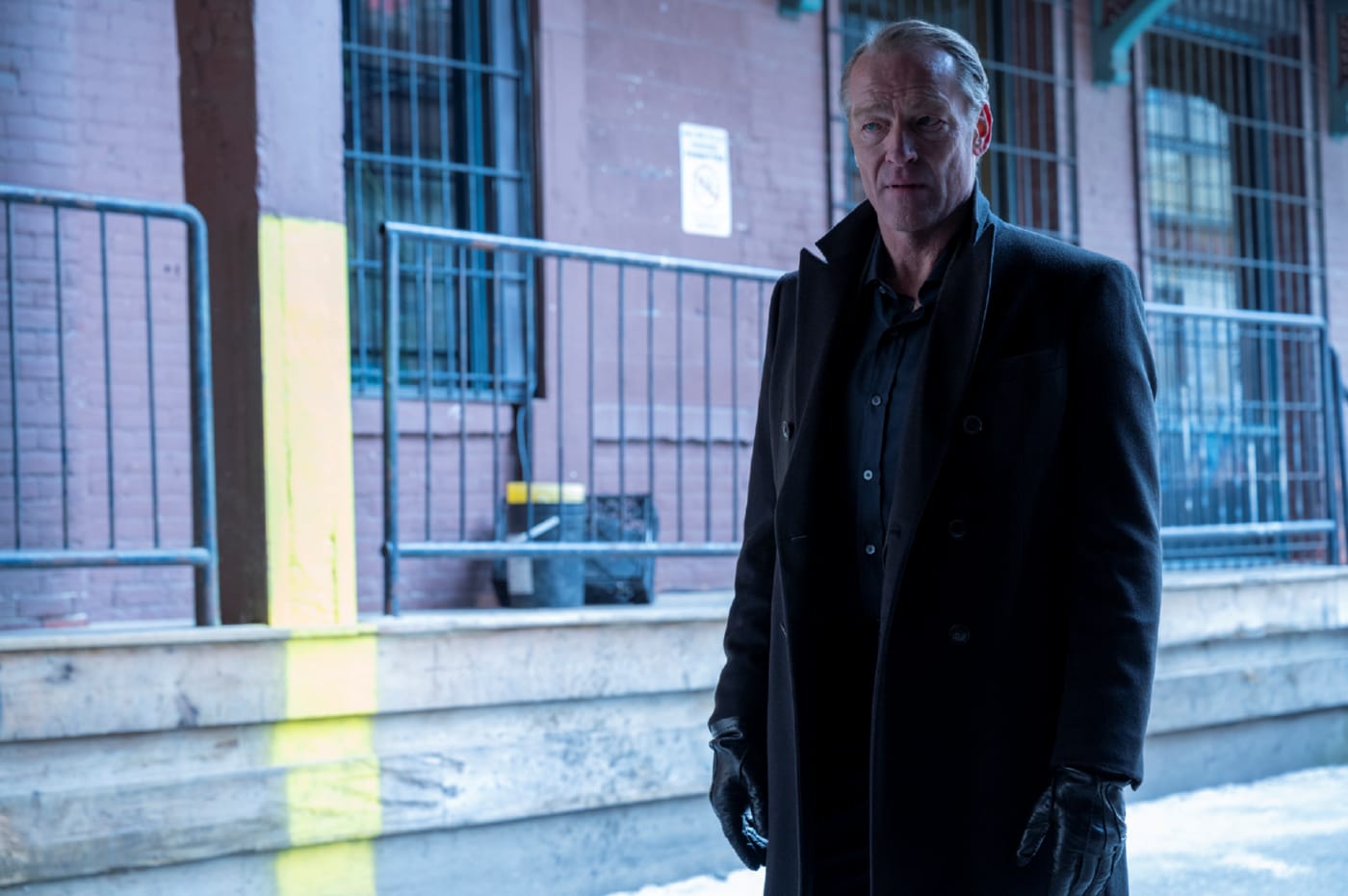 At this point, Jason turns to another doctor for help. After sneaking into Arkham Asylum, the former Robin meets up with Dr. Jonathan Crane at his cell. When the villain figures out he's Robin thanks to the vial of fear toxin he brings, one that only Batman could possess, Jason reveals all he wants from him is to reverse engineer the dangerous gas. He wants to create something that gets rid of his paralyzing fear, and in return, Scarecrow gets all the information he wants about Batman. It's a pretty serious betrayal that will have major consequences, but Jason is far too desperate for a quick solution to consider the fallout. Cue the obligatory montage of Jason messing with various formulas for the drug he desires, ending with the one he uses in the present time.
He once again meets up with Scarecrow, revealing that the concoction he's produced works like a charm, so much so that doesn't feel any emotion. However, Crane insists he puts the gas to the test by confronting Batman's greatest enemy, the Joker. Perhaps he knows the anti-fear gas won't work against the Clown Prince of Crime and wants to send Robin to his death, knowing he can just bring him back to life. Whatever the case may be, we finally get to where we first landed at the beginning of the season: Jason's final confrontation with the Joker. But this time it's recontextualized as a purposeful encounter gone wrong, or right, judging by Scarecrow's facial expression when he learns about what happens to his new sidekick.
The series then makes its most clear connection to the comics by having Jason resurrected via the Lazarus Pit, which will surely affect his mental state on top of the drug. Unsurprisingly, Scarecrow has planned for all of this, and on reawakening, gives Jason a heavy dose of the drug to make him feel better. At this point, it's hard to argue against the fact Jason is a victim, despite committing some pretty horrendous acts in the past few episodes. Nonetheless, with the help of a brand new mask and outfit, the Red Hood is born to do Scarecrow's bidding and plunge Gotham in fear.
Despite not feeling anything, he goes ahead and saves the boy that Molly mentioned at the beginning of the episode. The perpetrator serves as Red Hood's first kill, a point of no return. The scene does prove there is some good left in Jason, but it seems to only be reserved for his closest friend. The subversion of the classic storyline is compelling enough to warrant the major twists, however, the former Robin will have to do more to convince audiences he'll turn into the anti-hero fans know and love. Until then, he's a straight-up villain with bad intentions, and it actually works here due to the inclusion of an exploitive Scarecrow and vulnerable sidekick.
Rating: 8/10
—–
Did you enjoy this article? If so, consider visiting our YouTube channel, where we discuss the latest and greatest in pop culture news.
---
Trending Now