'Titans' Season 3 Episode 2 Review: "A Red Hood Rises"
Posted On August 12, 2021
---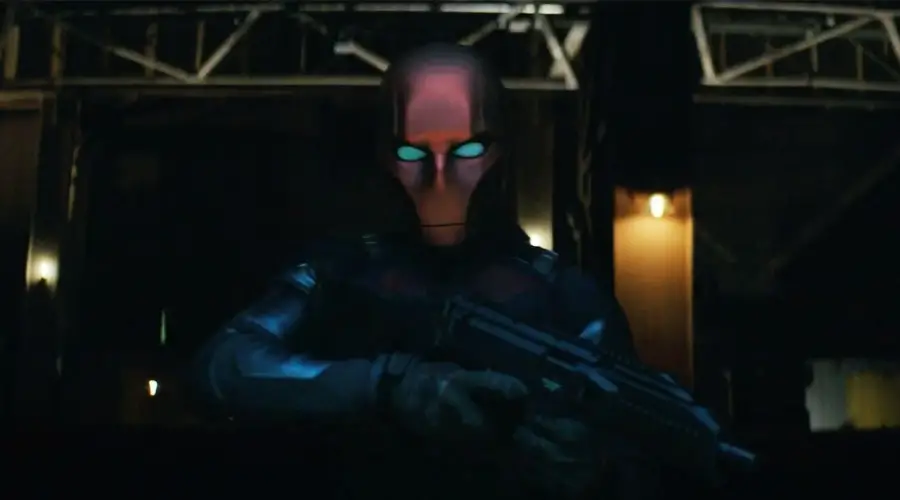 After a solid season premiere, Titans rolls right into the introduction of Red Hood after Jason Todd's short-lived "death".  If the stunning revelations from the last episode didn't make it apparent enough, this season's second episode makes it clear we're receiving a twisted version of the iconic Red Hood storyline. But does the show keep up the momentum and deliver on its promises? Sort of. Let's dig in.
The following contains SPOILERS for DC's Titans Season 3.
Following the shocking reveal in the season premiere, the show goes straight into Red Hood's introduction. The former Robin is shown asserting his dominance in the criminal underworld, promising their protection for a cut of the cash in a pretty bloody manner. Unlike Dick Grayson's two-season arc for Nightwing, Titans is moving quickly to give the goods instead of stretching the story out thin. That being said, it's still a bit odd to see Jason turn into the anti-hero so quickly after death.
In other news, Hank apparently retired between the events of last season and this one, turning to the police force in D.C. while Dawn still fights crime as Dove. Both were absent in the premiere episode, but are pulled back into the Titans in Gotham when Batman leaves the city up for grabs. Red Hood is already spreading his influence and even has his own gang of criminals. Their first act is to force a mother to kill innocent people to save her own child, a move that no one familiar with the character Jason would suggest is possible. He's not killing criminals without remorse, this is an entirely new version of Red Hood that is more sinister than we could've imagined. Knowing he's probably under the influence of that drug doesn't really help, as he's sort of already reached irredeemable status. When the bomber mother dies of toxins in her bloodstream, Barbara Gordon suggests consulting a classic DC villain they've used before for these types of investigations.
Meanwhile, Koriand'r experiences strange visions that take control over her, forcing her to attack Beast Boy and Superboy unprovoked. This strange moment prompts her to call the therapist she hooked up with last season. Re-introducing a very minor plot thread as a significant part of her arc this season is an unexpected choice, but at least she's getting the help she needs, I suppose. It seems every season struggles to find a way to develop her character in a meaningful way and season three isn't curving that expectation just yet.
Vincent Kartheiser makes his debut as Dr. Jonathan Crane (Scarecrow) when Dick visits Arkham Asylum to learn more about the emergence of Red Hood. The Hannibal Lecter-type role works exceedingly well and points Dick Grayson in the right direction, but if you ask me, he knows more than he is letting on. The bombing by the woman in the red hood was only his opening move, and it's clear this is a personal job for Red Hood. Shortly after, his gang of criminals attempts to rob a bank, tricking Nightwing and the audience in the process with a few decoys. After using a mother for the first bombing, he uses that expectation against the Titans and it works perfectly. But the only truly burned by the event is Barbara Gordon, who loses whatever trust she had left in Dick after letting his team take the lead in the situation.
That doesn't stop the Titans from once again figuring out Red Hood's plan, which comes about after Gar smartly figures out the chess moves that map it out. After tracking down the facility in which his gang resides, the team makes quick work of the low-end criminals. That is until Nightwing confronts Red Hood himself, who immediately makes it clear this is a very personal fight. But despite his new tricks and gadgets, Dick is able to crack open his helmet, revealing Jason Todd as Gotham's latest menace. It's a moment that feels a bit undercooked, but at least the series isn't expecting fans to wait for several episodes before his identity is revealed.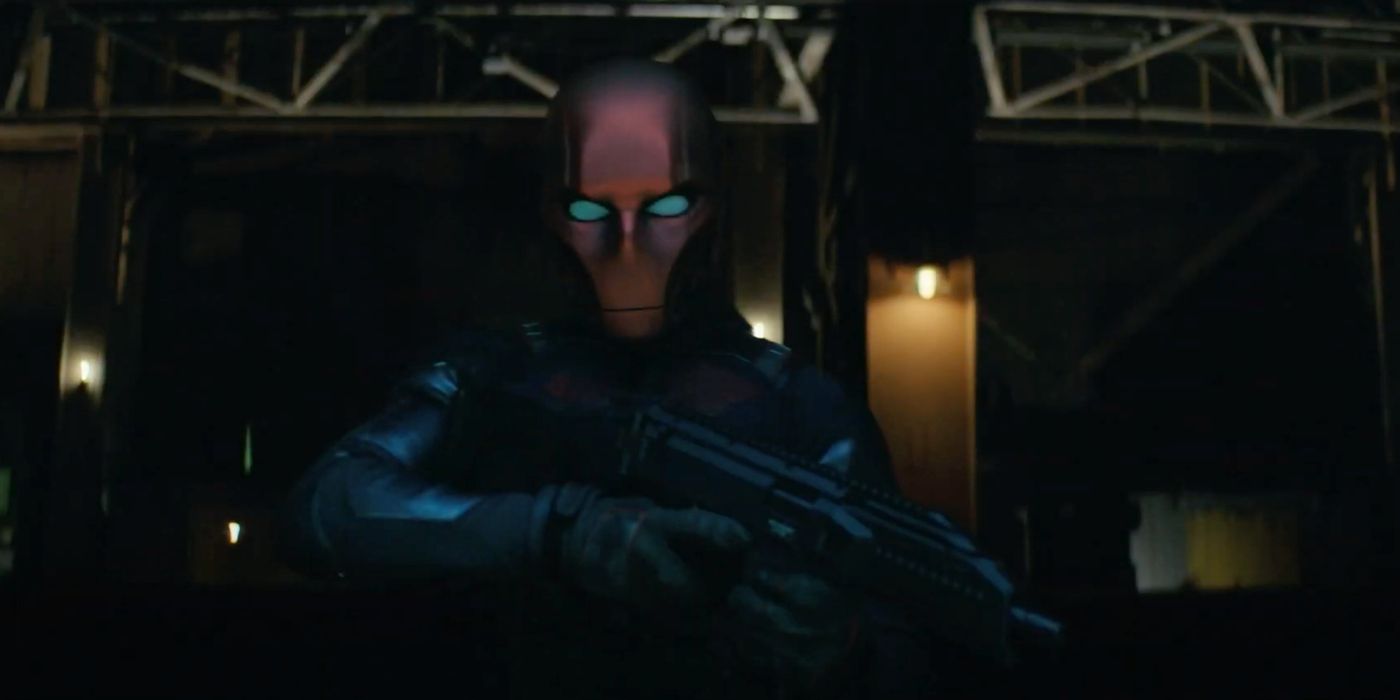 While it's unclear if the introduction of Red Hood will be the jolt of energy this season needs, Brenton Thwaites continues to shine as Dick Grayson as he investigates the reappearance of Jason Todd. Although it feels odd for Scarecrow to be such a major factor in this storyline, Vincent Kartheiser proves to be an entertaining force of nature and one of the more promising parts of the season. Starfire's portion of the episode slows things down, but there might be something worthwhile here. Third times the charm, I guess.
Rating: 7/10
The first three episodes of Titans will premiere on HBO Max on Thursday, August 12 with a new episode launching weekly through October 21.
—–
Did you enjoy this article? If so, consider visiting our YouTube channel, where we discuss the latest and greatest in pop culture news. Check out our latest review:
---
Trending Now