'Titans' Season 3 Review: "Not Quite There Yet"
---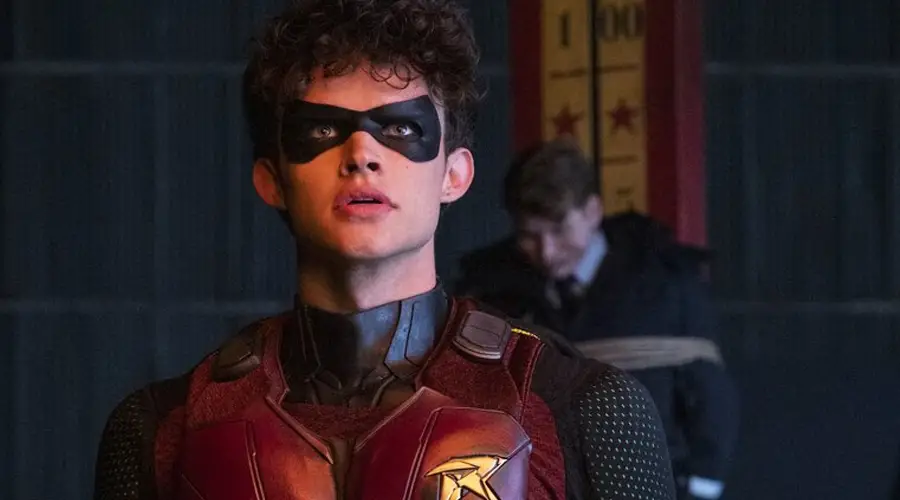 After almost two years of lukewarm anticipation, the third season of DC's Titans is finally upon us. We've been fortunate enough to catch the first five episodes ahead of its August 12 premiere. Spoiler alert: it's pretty decent, for now.
Despite deceiving our expectations at every turn, the first superhero series from the short-lived DC Universe streaming service lives closely in our hearts, for better or worse. But after several highs in the second season, a disappointing finale set expectations through the floor. The *shocking* death was not only poorly executed, but the finale episode failed to live up to the high expectations of Nightwing's debut. The promise of Red Hood this time around almost succeeded to mitigate these thoughts. Unfortunately, the uneasy feeling of inevitable disappointment still reigned.  However, a small glimmer of hope flickered ever so dimly. Could the third time be the charm? With the first five episodes now in mind, the verdict is still out. The show has matured in a lot of ways, but it still doesn't reach its potential.
Keeping plot details brief, the third season of Titans sends Dick Grayson (Brenton Thwaites) back to the place that made him the hero that he is today. After finding success in San Francisco, a smaller team comprised of Nightwing, Beast Boy, Starfire, Superboy, and Krypto looks to lend their talents to fight crime in Gotham City when a familiar formidable threat arrives in town. The fall of Jason Todd is no secret. And like the trailers pointed out, he does indeed bite the dust thanks to Joker's crowbar. However, outside of Red Hood's iconic look, any similarities to the source material stop there.

Titans seeks to reinvent the fall and rise of Jason Todd in its own wholly unique matter, to mixed results. Meanwhile, the series attempts to juggle character arcs for the title heroes in order to persuade viewers from thinking this is just a Batfamily show, even if the main positives derive from that belief. It's clear the series knows its strengths. Sending the team to Gotham to face Batman's foes allows them to tap into that lore to their advantage. With the introduction of Barbara Gordon (Savannah Welch) and Scarecrow (Vincent Kartheiser), the start of the season manages to find some high points of praise thanks to its new cast members. Again, the cracks show when it's clear the series can't really ever live up to its own promises.
Returning cast members, especially Ryan Potter and Anna Diop, continue to shine bright even when the story fails to find enough time for them. With a shortened team, it does allow for them to grow together once again. Even in the show's dullest moments, they manage to keep their chemistry alive. When the team actually gets to fight alongside each other, the series glides gleefully for a brief moment. However, Superboy and Beast Boy are still forced to hold back due to VFX budget restraints. The latter of which still sports a poor-looking tiger to combat criminals.
Although Titans is always focused primarily on Thwaites as Dick Grayson, he's better than ever and balances the show's egregious tonal shifts shockingly well. He's the Nightwing fans know and love this time around. Also, his back-and-forth with Kartheiser's Jonathan Crane is a major highlight that comes out of nowhere but is welcomed nonetheless.

The arrival of Red Hood is by far the most anticipated part of the season. But as said earlier, this isn't the typical adaptation. In order to allow his transformation to manifest sooner rather than later, the show takes liberties in forging Jason's path to his iconic persona. It banks on the events of last season to really sell the emotional aspect of his death. However, it's such a fleeting moment that not a breath is spared before his return. And in this case, that's actually kind of a good thing.
Fans waited two seasons for Dick to become Nightwing, an arc that shouldn't have run on for so long. They've learned their lesson this time around with Red Hood, even if it doesn't pack the emotional punch it warrants. Alongside a shocking revelation that will spark widespread fan discussion, the show tries its best to sell the death of Batman's sidekick in a short, decisive manner. The jury is still out if it will be all worth it by the end. However, I'll give the writers this: they are really, really going for it.
Under the Red Hood, Curran Walters has to play an even more psychologically tormented version of Jason this time around. In his most vulnerable moments, Walters is able to ground himself. However, at first, he struggles to tap into the cold-blooded Red Hood persona in a believable manner. When he first faces off against Nightwing, it's hard not to see right through the fake toughness. Fortunately, he eventually finds his stride and Walters is able to pull off both sides of the character by the fifth episode, which, by the way, ended up being the strongest in the season thus far.

Elsewhere, Hank and Dawn return this season with the usual emotional baggage they carry along. That said, their screentime is shortened significantly when the series decides to go all-in on a Gotham-centered season. Without going into detail, the show opts to move away from their story in order to better develop the other Titans. As a decision that has been a long time coming, it serves as the most outright example of the series cutting out the fat to become leaner and tighter. Both Minka Kelly and Alan Ritchson excel in their respective roles. However, they overstayed their welcome narratively after the lackluster second season.
Unlike previous installments, each episode finds a consistent runtime that is neither too short nor too long. However, when the show makes weird decisions like bringing back the therapist Kory Anders slept with last season, it slows things down to a halt. Starfire's storyline is even more prominent this time around but ends up half being as engaging as the rest of the series. With a fantastic actress like Anna Diop, it is very frustrating to see the series struggle to make a worthwhile effort with the fan-favorite character. It was thought that bringing back her sister Blackfire full-time could be the solution to this problem. However, her first appearance here doesn't do too much to calm those worries.
At the end of the day, if you never loved Titans, this season won't make you a believer. But, it ain't half bad. For hardcore fans of DC, there is quite a bit to enjoy and it becomes consistently watchable. Once you accept the show's unique creative direction and limitations, it becomes serviceable entertainment. The series cuts some of the fat that made it such a mixed bag, even if it still struggles to create equally engaging arcs for the ensemble cast. Red Hood's arrival subverts expectations and won't work for everyone, but at least the show isn't afraid of its decisions.
Rating: 6.5/10
Titans premieres exclusively on HBO Max on August 12.
—–
Did you enjoy this article? If so, consider visiting our YouTube channel, where we discuss the latest and greatest in pop culture news. Check out our latest review:
---
Trending Now