Five Great Animated Films You Probably Haven't Seen
Posted On August 15, 2021
---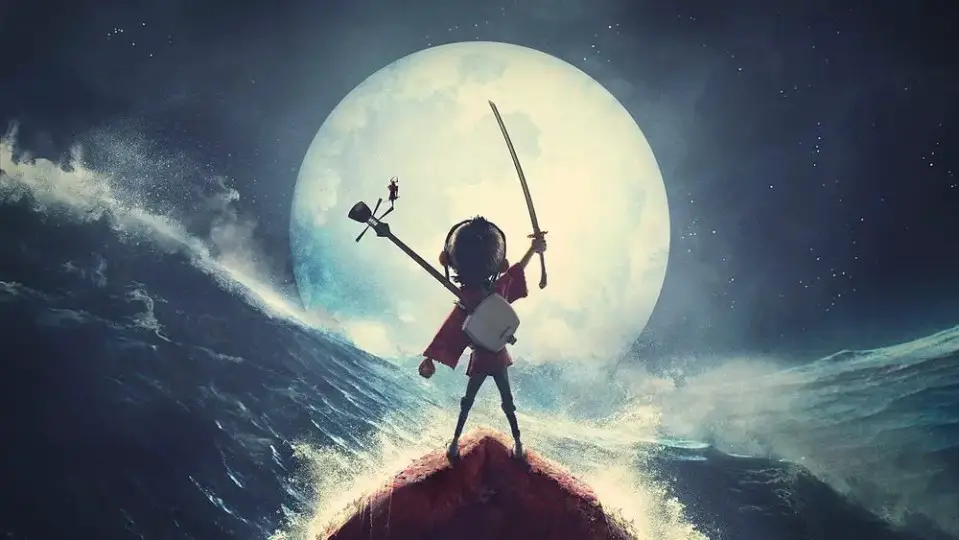 Animation is often mistaken as being its own genre, but it isn't. It's an art form suited for any kind of story, be it adventure, romance, fantasy, or anything imaginable. When it comes to animated filmmaking, we all have our own lists of favorites, and they more than often consist of beloved classics. But for every Lion King, Frozen or Finding Nemo, there's a hidden gem waiting to be found.
As the years wear on, more and more animated stories are produced by artists eager for us to see their work. However, some are drowned out in such a competitive industry, and are either overlooked or forgotten entirely. This piece will be a celebration of films that have flown under the radar; ones that deserve to be seen and appreciated. Without further ado, let's dive on in.
Cats Don't Dance (1997)
The 90s offered up a treasure trove of 2D animated goodies, including some that lacked confidence from their respective studios. One such example is Cats Don't Dance, a wonderfully crafted musical and love letter to Hollywood's golden age. Cats Don't Dance expertly blends catchy musical numbers, delightful characters and slapstick humor to create what I like to call the best Disney movie that Warner Bros. ever made.
The film follows Danny, an overly optimistic cat from Oklahoma who's looking to find his big break in 1930s Hollywood. Upon his arrival, he's heartbroken to learn that animals are given thankless roles, with the major ones going to human actors. In an effort to give himself and his newfound friends a better shot on stage, Danny organizes a massive show starring an all animal cast. What unfolds is a heartfelt musical with a story that tackles workplace discrimination and prejudice. Zootopia, as phenomenal as it is, often gets the credit for using animals as an allegory for racism. But Cats Don't Dance did it years prior, and dropped a memorable song or two while doing it.
Kubo and the Two Strings (2016)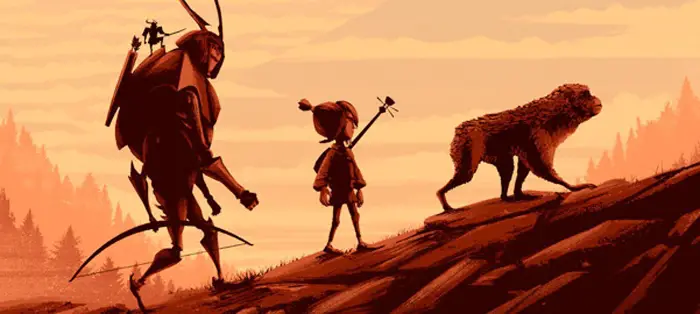 I've often found that stop-motion animation doesn't get nearly as much praise as it deserves. Filmmakers spend pain staking hours shifting every little motion to create seamless transitions between shots, and it breaks my heart when work of such magnitude ends up underperforming. Enter Kubo and the Two Strings, Laika Studios' beautiful journey across feudal Japan. Laika's other works include the much beloved The Corpse Bride and Coraline, but for me, Kubo is their crowning achievement.
READ: 'The Bad Batch' Season 1 Review: Is It Really The Bad Batch Show?
Kubo, a one eyed boy wielding a magical shamisen, goes on the run after accidentally unleashing an evil spirit. Accompanying him are the solemn Monkey and easygoing Beetle. Together, the trio embark on a fantastical quest across Japan, evading Kubo's evil aunts as well as the sinister Moon King. Director Travis Knight succeeds in blending drama, comedy, and fantasy to create one of Laika's most ambitious films to date. It's a shame the film disappointed at the box office. To this day, I consider it a shining example of what happens when brilliant stop-motion animation meets masterful storytelling.
Wolfwalkers (2020)
Developed by Irish studio Cartoon Saloon, Wolfwalkers is both an ode to the country's folklore and a visually dazzling hand drawn adventure. 2D animated films are a rarity these days, so I was excited about seeing the near abandoned art style make a return. In a landscape dominated by the likes of Disney and Dreamworks Animation, it's refreshing to see a small studio like Cartoon Saloon stick to their own unique formula. Wolfwalkers flawlessly blends hand drawn animation with Celtic mythology, and it unexpectedly became one of my favorite films of 2020.
A young girl named Robyn heads off to Ireland with her father, a huntsman tasked with killing the wolves in the surrounding forest. Robyn heads into the deep woods all alone and meets Mebh, a member of the Wolfwalker tribe, whose abilities allow her to shift between wolf and human form. The pair strike up a forbidden friendship, and the story explores themes of tolerance and acceptance through the vessel of Irish folklore. Wolfwalkers is packed full of heart, beautiful imagery, and offers a timeless story that'll no doubt have you wanting to revisit it.
The Secret of Nimh (1982)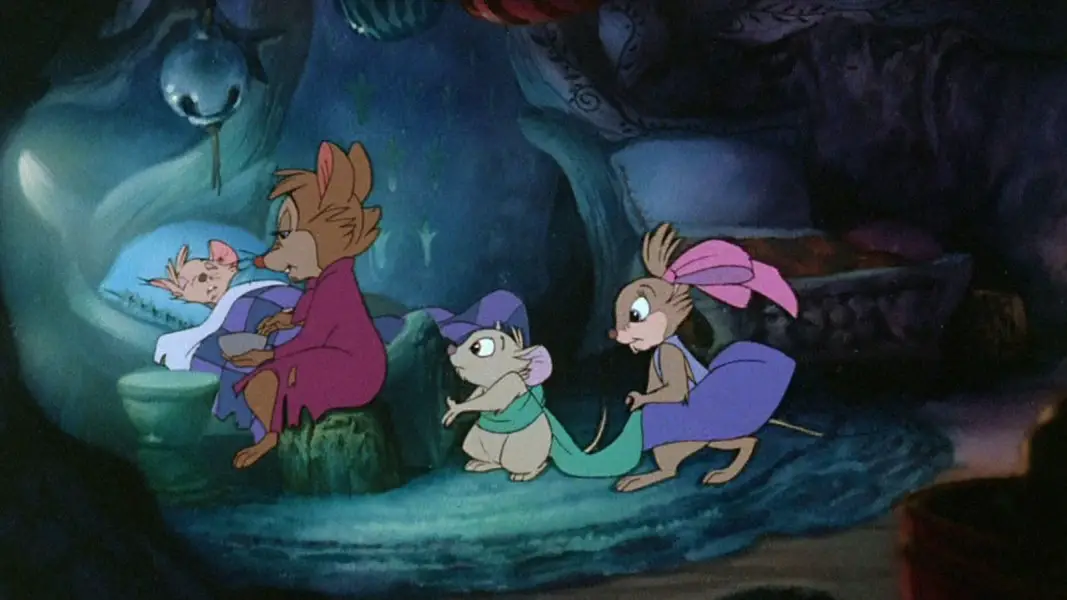 Though not a Disney film, The Secret of Nimh has strong familial ties with the House of Mouse. The film is the directorial debut of animation legend Don Bluth, a former Walt Disney animator. Released by MGM Entertainment in 1982, the film would cement Bluth's position as a worthy competitor to Disney, even if Nimh did end up becoming something of a lost treasure in a decade full of animated hits. Though Bluth would go on to direct classics like The Land Before Time and Anastasia, it was Nimh that put him on the map.
READ: Leaked 'Moon Knight' Concept Art Reveals Full Look At Costume
Based on the 1971 children's novel, The Secret of Nimh follows Mrs. Brisby, a widowed field mouse seeking a new home for her family. However, her young son falls seriously ill. In her search for help, she's led to a group of genetically enhanced rats who offer to assist her. Mrs. Brisby faces magic, strange science, and a number of evildoers along her journey to save her children. The film goes into some unexpectedly dark places as well, as it's often remembered for being unintentionally disturbing. Even so, The Secret of Nimh is worth checking out if you're looking to dig up pieces of animated history.
Batman: Mask of the Phantasm (1993)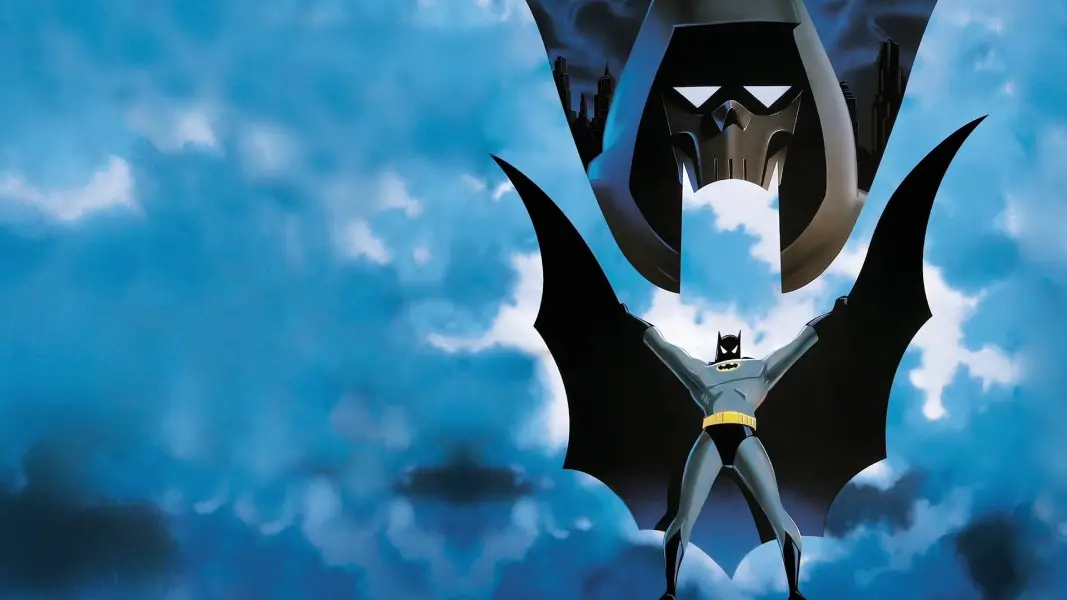 Of all the superheroes to ever grace the silver screen, Batman seems to attract the most high caliber directors. Whether it's Tim Burton, Christopher Nolan or Matt Reeves, the Dark Knight has been adapted into a number of reputable Hollywood pictures. One of the finest, however, never quite got the praise it deserved. Batman: Mask of the Phantasm is an exceptional Batman story that seems forever destined to glide under the radar.
Spring boarding off of Batman: The Animated Series, Mask of the Phantasm sees Bruce Wayne confronting a new villain on a mobster killing spree. The police consider Batman the prime suspect, and they relentlessly pursue him as he tracks down the mysterious murderer. The film also digs into Bruce's past, pondering what exactly it would take to keep the traumatized billionaire from becoming the Bat. Bruce's personal and crime fighting lives also get a little too close for comfort, and it makes for a wonderfully dark tale centered around the world's greatest detective. –Danny O'Brien
---
Trending Now