5 Slashers You Should Watch In 2021
Posted On August 13, 2021
---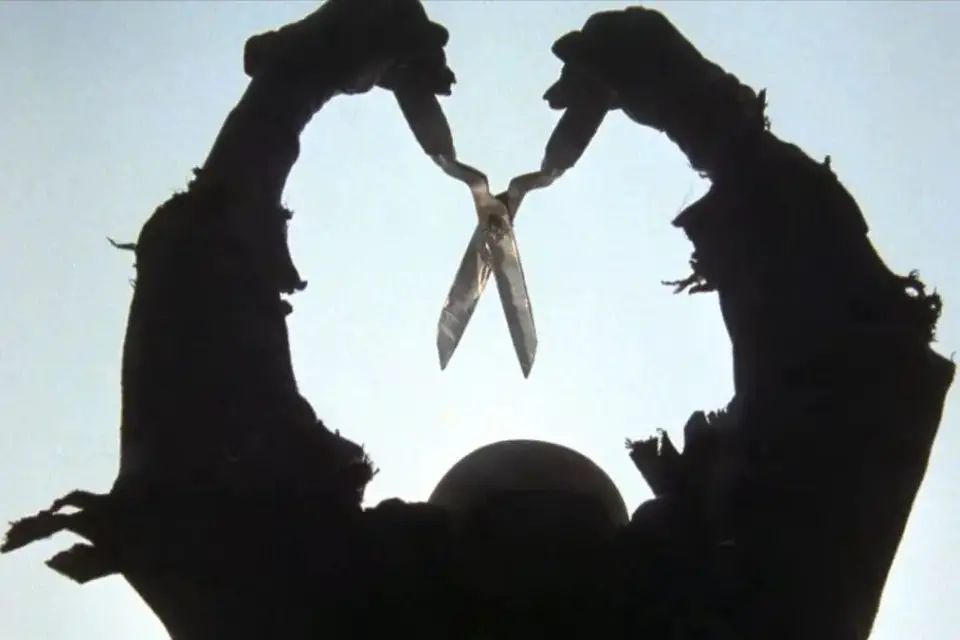 It's 2021 and if you can believe it's August once again. For most people, the month of August signals the dreaded return to school. For others it means another month slaving away for the man. Me, though, well I'm not just any guy. August marks the beginning of ~the spooky time of year~ which lasts until October 31st. To prepare us for what looks like a horrifying end to 2021, let us take some time to examine some slashers that deserve your attention. Added bonus, these movies will take you away from the looming fear of existential dread and only give you dread. Here are 5 slashers you should watch in 2021. Warning, this ain't your momma's list so the squeamish and the easily scared, beware.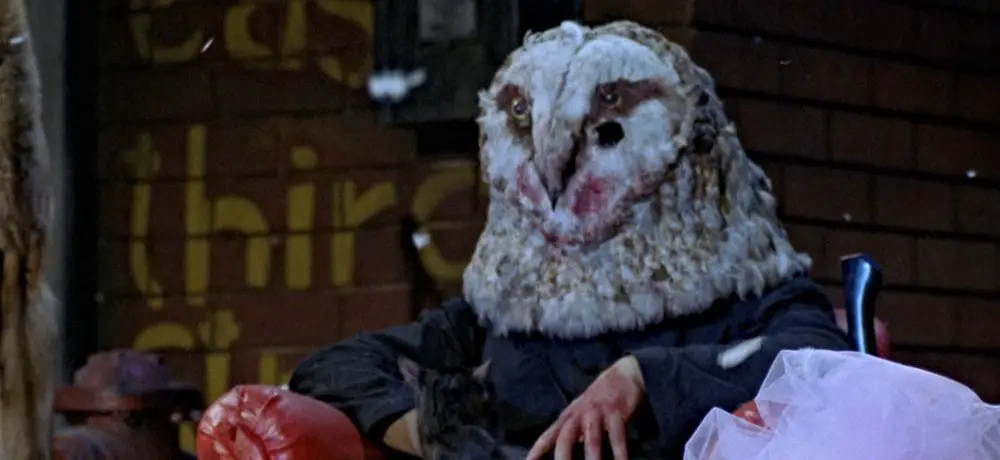 Look Peter Piper, once Michael Meyers donned the mask, every killer did. You got Jason Vorhees, Leatherface, and The Love Guru (killed Mike Meyers's career). In this movie instead of a random Spirit Halloween mask, random skin, or some weird racist caricature, the killer in StageFright: Aquarius wears a giant owl's head. Like c'mon, if I saw a dude walking towards me rockin' a giant owl's head I'd pray they were after the other guy. The intimidation factor is in full force here, firing on all cylinders, dialing your anxiety to 11.
The best slashers take advantage of their surroundings. Where some slashers lose me is when they lose their inventiveness. Here? StageFright: Aquarius goes into sixth gear with their environment. Power tools and random set accessories were never designed to kill, but this killer? They said screw the handbook, I'm going to put OSHA on the edge of their seat. The slasher takes place in a small theater where actors die one by one. Some deaths within are gruesome and force you to watch with every ounce of attention. This movie checks all the boxes of a solid horror/slasher experience.
StageFright: Aquarius is currently available to stream on Shudder. It is available on Blu-ray from Blue Underground.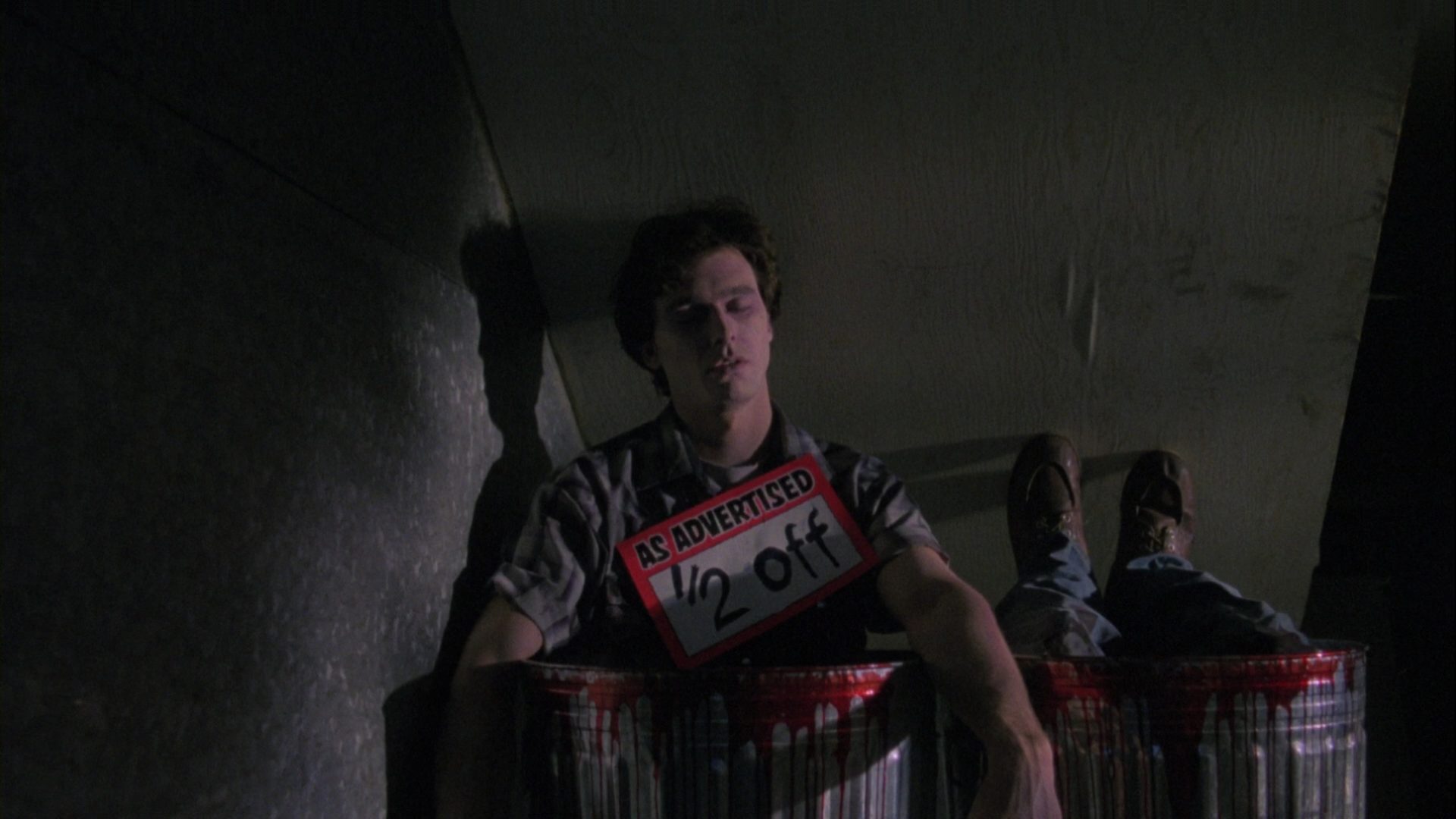 Some of my favorite movies of all time take place in concentrated settings. 12 Angry Men, Snowpiercer, and Alien all took place in a singular location and manage to utilize the collective feelings to their advantage. With Intruder though? The anxiety can be more than you bargained for (get it… cause it takes place in a grocery store).
The movie shows the overnight stock crew of a grocery store being slowly being picked off one by one by one of their own. One of the beautiful things about this movie is the payoff. Now before you say anything, let me explain it to you. It uses dramatic irony to its advantage. When people find themselves in peril in the early scenes, we only get the impression that they died. As in, we don't see how they die for the most part.
Near the end of the movie and the surviving employees start hiding and running they run into their brutally murdered coworkers. It's like the end of Jaws or Boogie Nights where you wait for the moment for them to show you what they've been teasing. Then when they do show it there is a collective "nice" shared amongst the viewers. For Intruder, those moments happen at multiple moments near the end. Also, Sam Raimi (yes THAT Sam Raimi) is an actor in this. Like, COME ON man.
Intruder is currently available to stream on Shudder. It is available on Blu-ray from Synapse Films.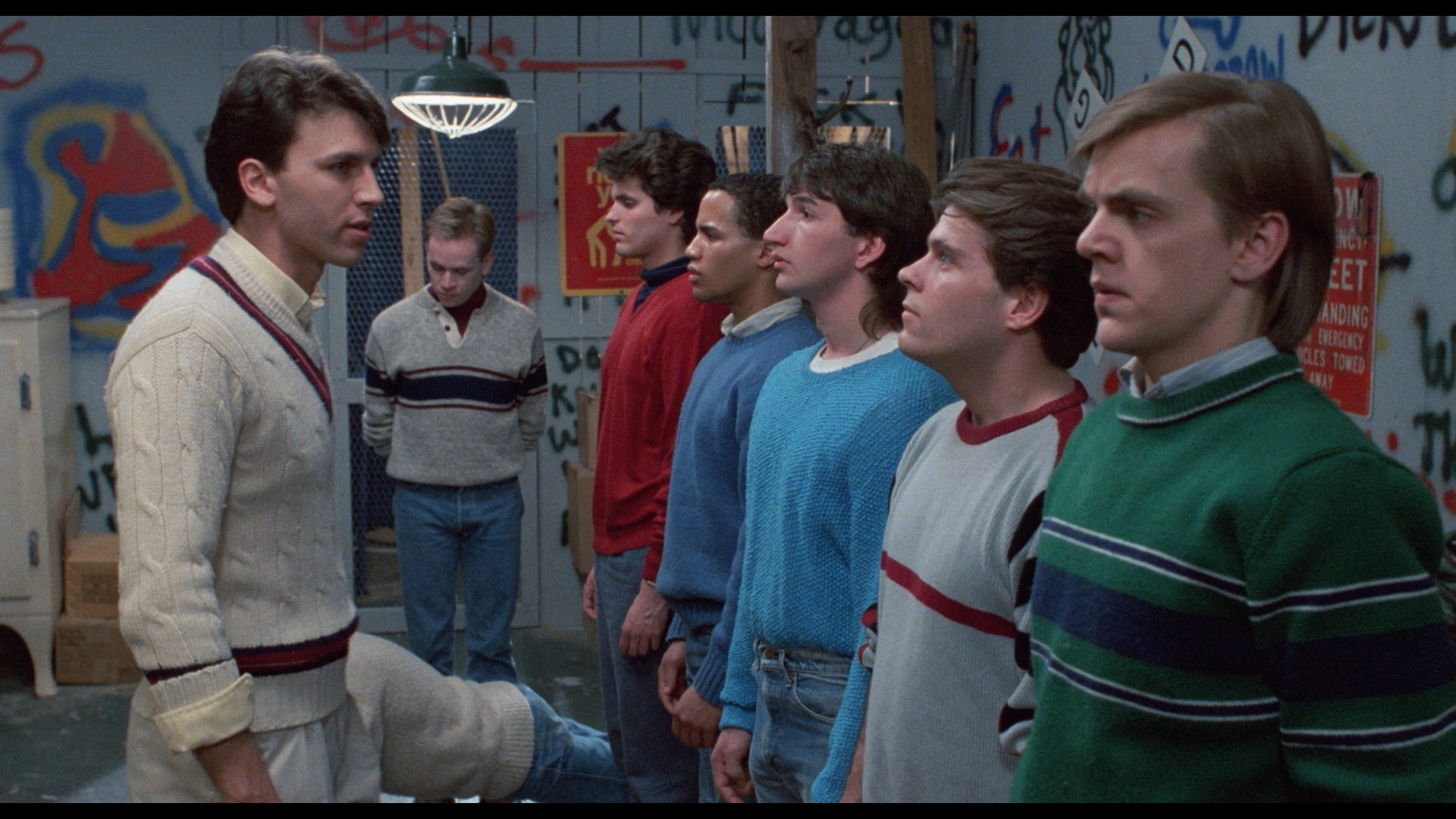 Imagine if Spike Lee's School Daze got into an automobile wreck with A Nightmare on Elm Street. A fender bender nightmare of antiquated fraternity traditions and ghoulish-murderous figures. There aren't any main players in this like Sam Raimi in this, but this movie is such a fun time. Some majorly gnarly moments to be had, but still fun nonetheless. Where the other movies mentioned above take their time, the pacing in this movie is best compared to that Rob Zombie song about Hello Kitty or whatever he said.
Fraternity-related hazing meets supernatural horror shouldn't be this wild, but once the 86 minutes are over you're just left there. Wondering what you just feed your eyeballs. I don't really want to say much more than just the basic idea of the movie. This deserves to be watched and it should be on your watchlist for this Halloween.
Pledge Night is currently available to stream on Shudder. It is available on Blu-ray from Vinegar Syndrome.
Okay hold on, I know this is one of the holy grails of slashers. I mean even WITH the hype this movie is still pretty excellent. A slasher movie taking place with a bunch of campers at a summer lake camp had never been done befo… Okay, I'll stop myself.
Friday the 13th? It's overrated.
Is just my opinion man?! This movie, and Fear Street Part Two: 1978, are the two best Friday the 13th movies. But don't listen to my Friday the 13th opinions, my favorite one was the one where he goes to New York. With The Burning though you get this slow-burn horror that plays out like most great slashers. Until you get to the raft scene. Now most movies don't have scenes that are this stacked. But the raft scene? OH MAN, that is a scene that will shock you and mortify you. If a good slasher can't make you feel those two feelings in their movie then just throw it in the garbage. Click the reset button on Final Draft. To wrap up, this movie also has Jason Alexander in it. Need I say more?
The Burning is currently available to stream on Shudder. It is available on Blu-ray from Shout Factory.
#5 (my favorite slasher of all time): The Texas Chainsaw Massacre 2
The song by The Beatles, "I Want You (She's So Heavy)" has one of the heaviest endings (no pun intended) to a song in my opinion. Imagine the feeling that the ending of that song evokes but in a feature-length film. The Texas Chainsaw Massacre is one of the most shocking movies ever. Meanwhile, The Texas Chainsaw Massacre 2 said "unleash El Hombre Gigante".
Dennis Hopper and Tobe Hooper together are like Starsky and Hutch, peanut butter and chocolate, Mike Myers and Dana Carvey. Their matching at first raises eyebrows but in execution, it makes perfect sense. From beginning to end, The Texas Chainsaw Massacre 2 is a non-stop maniacal piece of cinema. So much so that when you get to the last shot it feels as if all the air in your body has just flown out. I can't really put into words how much I love this movie. It's definitely not for the weak-stomached and easily scared. But if you can sit down and watch this, you are in for one excellent experience.
The Texas Chainsaw Massacre 2 is is currently available to stream on Amazon Prime.
---
I know for some people these slashers may seem like "the essentials". If you're an individual that is into slashers you've either seen these or heard of these. With that said, there is no better time than now to watch them than now! – Jacob Mauceri
---
Trending Now
You may also like