Netflix Eyeing Ludi Lin To Play Zoro In Live-Action 'One Piece' Series; Additional Character Descriptions Revealed
Posted On August 12, 2021
---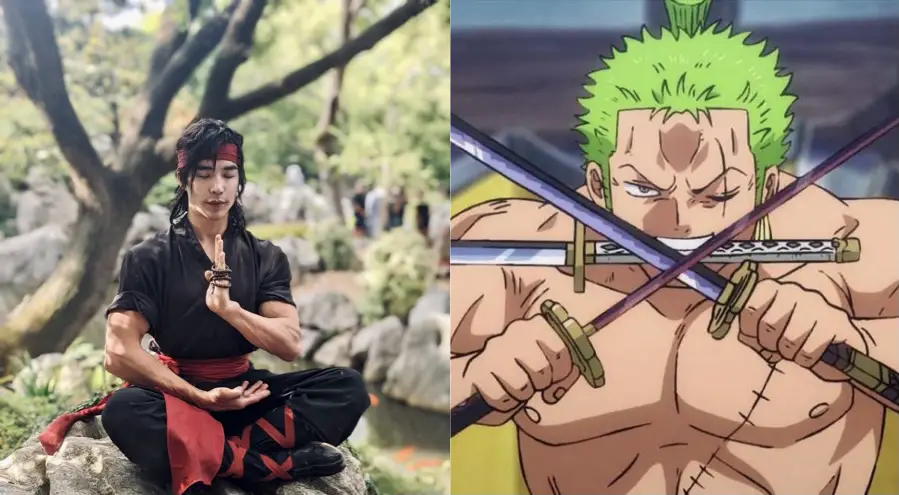 It appears that new casting breakdowns for Netflix's live-action One Piece adaptation have surfaced, revealing new details about the characters. Additionally, according to The Illuminerdi, the streaming service is interested in Ludi Lin for the role of Zoro.
First published in 1997, One Piece is written and illustrated by Eichiro Oda. The series is still in print today and has spawned a massive media franchise, including an anime series that first aired in 1999, a number of films, and several video games. In 2021 One Piece became the best-selling manga series in history, with 490 million copies in circulation.
The character breakdowns for the series including many iconic characters, including Zoro. According to the report, Netflix is looking for an 18-year-old Asian man for the role. Zoro is described as a gifted fighter wandering through life and in need of encouragement and direction. Zoro gets through life doing whatever passionless or questionable work is available, no matter how distasteful, as long as it puts money in his pockets. His main interests are his weapons and a stiff drink with no interest in small talk. However, with his crew behind him and trials ahead, Zoro will find the urge to prove himself the greatest of all. As mentioned previously, Netflix is eyeing Lin to play the iconic character. Recently the actor has appeared as Liu Kang in Warner Bros. 2021 Mortal Kombat film and previously as the Black Ranger in the 2017 Power Rangers reboot.
READ: 'Made In Abyss' Feature Adaptation In The Works At Sony
In addition to Zoro, Netflix is searching for a 17-year-old Brazilian man to play the series lead protagonist, Monkey D. Luffy. According to the breakdown, he has big dreams, an eagerness for adventure, and a desire for whatever treasures he can get his hands on. Luffy is driven by his youthful enthusiasm and uninhibited optimism, combined with his raw desire for success, Luffy is fated to be a leader despite being unproven. Luffy wishes for family, and his infectious optimism helps him turn strangers into fast friends, inspiring them to follow him. His moral virtue and steadfast beliefs clash with the corrupt system clinging to the past. Luffy will start a legacy with his quest to create change, but first, he must defeat enemies from the past and present.
Next, the series is looking for a 19-year-old woman of open ethnicity to play Nami, the navigator of the Straw Hat Pirates. Described as a lone wolf who likes it that way. She moves quicker on her own and never lets anyone get too close. Normally the smartest in the room, she doesn't take direction well and would rather create her own path. Driven by her own desire for exploration, Nami will stop at nothing to achieve her goal. Nami is sardonic and sarcastic, using her tough exterior to hide the pain in her past. Nami keeps her cards close to the vest, but a secret being revealed threatens to destroy everything she's worked for.
READ: Sony's 'One Punch Man' Film Eyeing Henry Golding To Play Saitama
Additionally, the character of Usopp is described as a 17-year-old black man. The sniper of the Straw Hats, Usopp, is an inventive storyteller and hopeless romantic. Although his mouth tends to get him into trouble, his tales of adventure hide his cowardice. Usopp is an innovative problem solver and has a technical mind that helps him escape numerous sticky situations.
Lastly, Netflix wants a 19-year-old of open ethnicity to play Sanji, the cook for the Straw Hats. His character is described as flawlessly dressed and charmingly flirtatious Sanji believes that how one presents themselves to the world differentiates the average from the exceptional. Nothing is too rich for Sanji as long as one finds pleasure from it. He does not take criticism lightly. Sanji is always learning and evolving, but he is in need of a push to find the next adventure that can bring new experiences and inspirations into his life.
Would you like to see Ludi Lin portray Zoro in the live-action One Piece series? Who else would you like to see star in the show? Let us know in the comments below!
—–
Did you enjoy this article? If so, consider visiting our YouTube channel, where we discuss the latest and greatest in pop culture news.
---
Trending Now