'Animal Kingdom' S5, Ep4 – 'Power' Review
---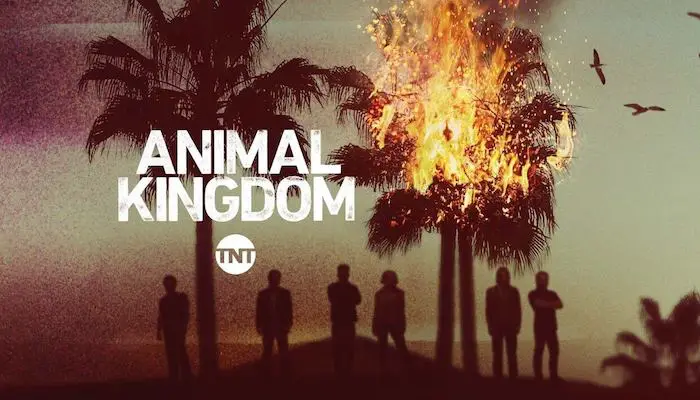 Organized crime is about three things: money, control, and power. If you have money, you can control things that give you power. Janine Cody (Leila George) figured this out at a young age and built an empire off of it in Oceanside, CA. She was the CEO, and her children and friends were her employees. Janine had the money, she controlled her employees, and that gave her power. She could be cruel, she could be fair, she could be loving, but she always got the job done. Janine built this animal kingdom.
This week's episode of Animal Kingdom devotes itself to exploring the concept of power. When Smurf (Ellen Barkin) was still alive she taught J (Finn Cole) how to run the business. She taught him how to balance accounts, wash money, etc. She gave him every bit of knowledge he would need to run the family if she passed away. There are two reasons she could have done this: to make up for mistreating his mother or because he's smarter than his uncles. Either way, Deran (Jake Weary) forces J to tart disclosing information after finding out about his bowling alley and condo.

As Renn (Christina Ochoa) goes back to work, Craig (Ben Robson) finds out being a stay-at-home parent is tougher than it looks as he takes care of Nick. Pope (Shawn Hatosy) is starting to break mentally and begins suffering from memory loss. He hasn't been on his meds since Smurf died and the repercussions are setting in. Deran also tracks down Pamela Johnson (Charlayne Woodard), and she lets him know where the power and control lie now.
We are also still getting the flashbacks of young Janine with Andrew (Houston Towe) and Julia (Scarlett Abinante). These flashbacks are tying into Pope's mental lapses as we see him remembering their humble beginnings. We will see Smurf's take over of Oceanside as the season continues. We all remember Jake (Jack Conley), who is Craig's father. Well, we've been seeing him and Manny (Rigo Sanchez) in flashbacks as well. In this episode, they robbed an ATM machine and this was their beginning.

Batan Silva directed this episode of Animal Kingdom with Shukree Hassan Tilgham supplying the script. They put together a really good episode. While it was missing action it slowly helped tie in Pope's mental issue. He's a volcano waiting to erupt and it's showing. They did well with handling Deran and J's issues as well. Using Pete (Reynaldo Gallegos) to kind of be the temperature check with who's in charge. Deran clearly feels like he's supposed to be in charge and it's showing. This is what Animal Kingdom is and all about. The [ower, the money, and the control. Who will be the family CEO at the end of season 5: J, Deran, or… Pamela Johnson? Only time will tell… – Rascal F. Kennedy
Animal Kingdom premieres Sundays at 10pm/9c on TNT.
---
Trending Now