'Dave' S2, Ep7 – 'Ad Man' Review: "XXL Freshman Beginnings"
---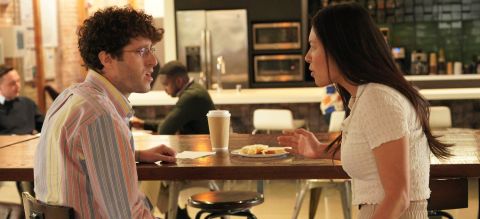 The XXL Freshman is a pinnacle in hip hop. The requirements are simple: you have to have a large following and you can't have a major studio album yet. The list started in 2007 and has been ongoing ever since. The list is a showcase of talents such as Lupe Fiasco, J. Cole, Nipsey Hussle, and many more. Lil Dicky was on the 2016 cover of the XXL Freshman along with the likes of Lil Yachty, Kodak Black, Desiigner, and 21 Savage. The coverage includes interviews, solo freestyles, and a cipher to showcase the talent of the artist. This is the basis of 'Ad Man', the latest episode of Dave.
Dave (Dave Burd), GaTa (as himself), Emma (Christine Ko), and Mike (Andrew Santino) are all accompanying Dave at his XXL Freshman event. Dave is nervous as many of the other freshmen in his class are also there. While at the event, Dave and Emma reminisce on their days working at an ad agency. Specifically, they cover the somewhat origin stories of Lil Dicky and his original rap name 'Norm Bender.' This section shows the transparency of how he was a free spirit that became a nervous wreck that won't even freestyle without hearing the beat first. We essentially see these two versions of Dave paralleled against each other to better understand him, and it works great.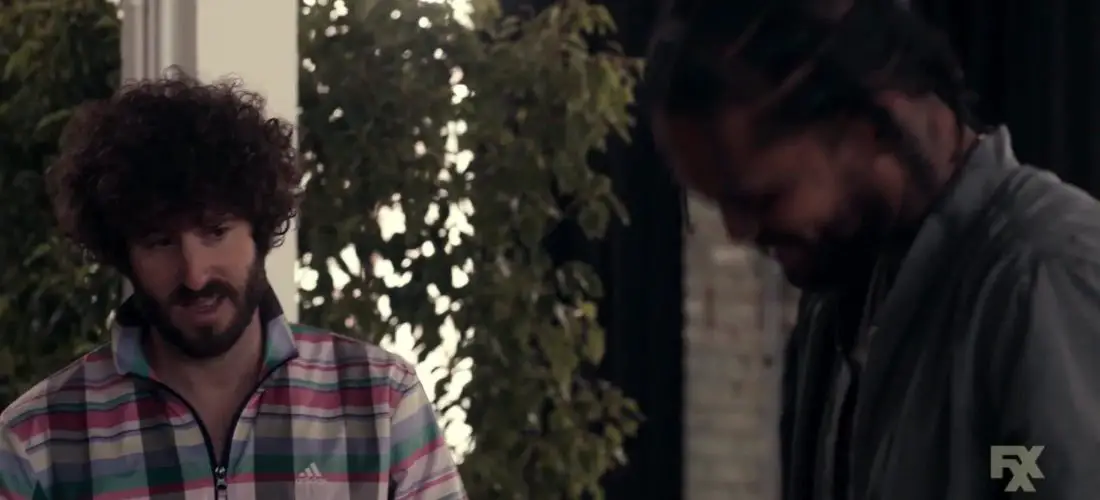 Tony Yacenda is on board to direct this episode, with April Shih as the accredited writer for the episode. This is a great team, as they have most of the rappers from the original 2016 XXL cover on this episode and it all meshes together so well. They capture the cipher with Lil Dicky, and just everything that goes into this annual event. There are two dynamics as they also capture the early days of Dave and how he came about. They even include how Kanye West's Yeezus album helped inspire Dave to chase his dreams.
Dave has captured so many different things that hip-hop artists deal with on a daily basis. Dating, friendships, creative processes, and just being social. The XXL Freshman is an amazing thing because it allows up-and-coming artists to network with each other. Many of these artists come out of this event as collaborators that continuously make music together. They perfect that chemistry and it also gives them a platform to be seen globally. It's a great thing for the magazine and the artist.

We also got a deeper backstory on Dave and how he came about. He was in marketing, which explains why Lil Dickey is such a good brand. He went to school for it, he also mentions he and Dave East went to the same college: the University of Richmond. There's a lot of backstory in this episode from the Yeezus influence to the fact that he got the confidence to rap whilst pitching an idea to Mountain Dew. This was just a great story all around. – Rascal F. Kennedy
Rating: 10/10
Dave premieres Wednesdays at 10/9c on FXX and the next day on Hulu!
---
Trending Now