'Dave' S2, Ep5 – 'Bar Mitzvah' Review: "A Test of Friendship"
---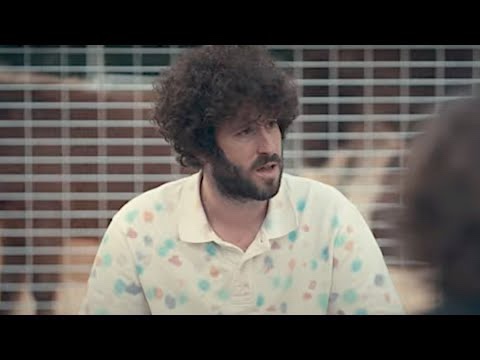 Sometimes artist and their DJs are childhood friends. Guys or gals that have grown up together since grade school. As they grow older and get deeper into the industry, they sow seeds that grow into careers. While they maintain that professional relationship, they also grow into their own and can be separate at times. The best example of this is Chase B and Travis Scott. The two grew up together and now they have a worldwide brand with Cactus Jack. This is the topic of the newest episode of Dave, testing a childhood friendship in the music industry.

We've seen Elz (Taco Bennett) and Dave (Dave Burd) interact throughout season two, but something is clearly wrong. It seems as though Elz is kind of being stand-offish with Dave and doesn't want anything to do with him. The two have a weird tension as they perform at the bar mitzvah of Jake. Throughout the episode, Dave tells stories of his and Elz's wild adventures as children. He and Elz bicker like siblings throughout the episode. Everything comes to a head when Jake posts a weird video on TikTok, after Dave tells him not to fear "cancel culture". Tempers flare, but the two seem to settle their differences.
Also, they explore how artist and their agents operate in this realm. One of those realms being producer credits. In this episode, Elz tests Dave's loyalty by asking to be featured on the album as an artist. Some albums list the producers as featured artists, but sometimes they don't. Usually, a producer is listed in that manner when they produce an entire album. Recently, Tyler, The Creator's album Call Me If You Get Lost is hosted by DJ Drama, and he isn't listed as an artist but he is in the credits. It's just something that producers and DJs do and has no bearing on payments. I thought it was interesting to bring up in the episode, as it will have some bearing on what happens with Dave's album.

Biniam Bizuneh returns to write the episode, and he absolutely knocks it out of the park. The friendship dynamic between Elz and Dave is incredible, and GaTa gets some very due justice. Director Ben Sinclair is also back for this episode and he gets some great performances from Bennett and Burd. The chemistry between them from last season is still there. Paul Abrams as Mr. Moskowitz is definitely one of the best non-main characters on the show. We also get appearances from Ally (Taylor Misiak) and Emma (Christine Ko) which shows that Ally and Dave are still working on their friendship as well. There was a lot stuffed into this episode, and the payoff was great.
This episode will prove to be important towards the end of the season. The season seems to be trending on a big payoff that will surround Dave's album, and this will definitely feed into that. I love how they are working on different dynamics within the music industry. Bizuneh seems to have an important hand within this season along with Sinclair. They make a great team and it's working well onto the screen. The excitement continuously grows as the season carries on. I hope you guys are enjoying it as much as I am! – Rascal F. Kennedy
Rating: 10/10
Dave premieres Wednesdays on FXX, and streams the next day on Hulu!
---
Trending Now
You may also like