Darth Revan Will Reportedly Appear In An Upcoming 'Star Wars' Project
---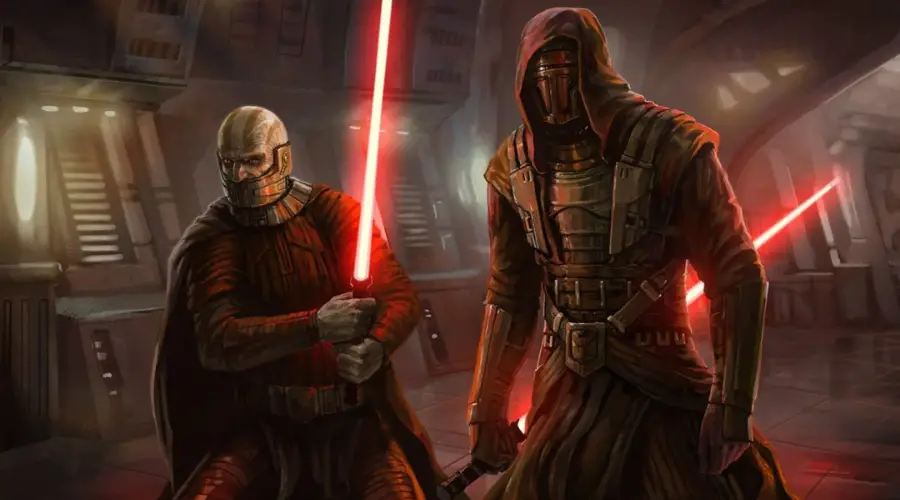 Disney is reportedly looking to delve into the lore of the Sith with some upcoming Disney+ Star Wars projects. According to Kessel Run Transmissions's Corey Van Dyke, Darth Revan will appear in an upcoming property.
During the HoloNet Marauder podcast, Van Dyke revealed Darth Revan will connect to the upcoming Disney+ series The Acolyte. Revan will reportedly debut in hologram form in the show and will then appear in his own series during the Knights of the Old Republic era.
READ: Kumail Nanjiani, O'Shea Jackson Jr., Joel Edgerton, & More Join The Cast Of 'Obi-Wan Kenobi'
"If you're a fan of Knights of the Old Republic, Darth Revan will be coming back into canon very soon in something Disney+ related," said Van Dyke. "There's going to be a big push for Sith characters post-Mando. That's going to be Disney's big Disney+ slate, starting with The Acolyte. Obviously, the timeline won't match up, but I know for sure there is concept art out there of [Revan] in a hologram, which I believe is for Acolyte. It will kind of tease his own series eventually."
Darth Revan was first introduced in Star Wars Legends continuity in the 2003 video game Star Wars: Knights of the Old Republic. Revan was a Jedi Knight who broke from the order and formed a Sith Empire that waged war with the Galactic republic. Eventually, he went on to abandon the Sith and retrained as a Jedi. He was re-established in the current Star Wars canon with a mention in the Star Wars: The Rise of Skywalker: The Visual Dictionary.
Are you excited to see Darth Revan appear in upcoming Star Wars projects on Disney+? Who would you like to see play the character? Let us know in the comments below!
—–
Did you enjoy this article? If so, consider visiting our YouTube channel, where we discuss the latest and greatest in pop culture news.
---
Trending Now