'Euphoria: F*ck Anyone Who's Not a Sea Blob' Review: "A Therapy Session for a Generation"
Posted On January 25, 2021
---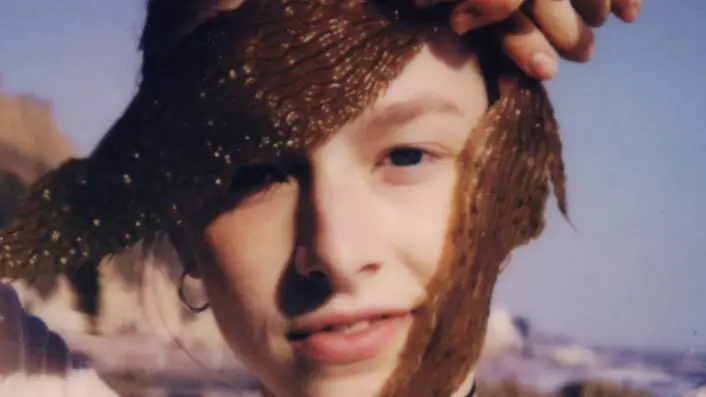 Last month, fans of Euphoria got a surprise special episode in the form of 'Trouble Don't Last Always'. The episode featured Rue (Zendaya) and her sponsor Ali (Colman Domingo) talking at a diner. The episode was a nice change of pace, and I hope it represents a direction for the new season to follow. This weekend, we have 'F*ck Anyone Who's Not a Sea Blob', which focuses on Rue's girlfriend Jules (Hunter Schafer). Like the episode before it, this is an intimate tale, except here it features Jules talking to her therapist, Dr. Mandy Nichols (Lauren Weedman).
The last time we saw Jules and Rue, Jules was on a train leaving Rue at the train station. In the first special episode, we see that the couple has moved in together. Now, we see Jules' side of what happened as she explains her thoughts to her therapist. What makes this episode interesting is how it reveals another layer to Jules. She has spoken about conquering femininity throughout the show, and how that is her goal. In this episode, it seems that isn't the goal anymore.

She talks about de-transitioning and how she feels like it was all for nothing because she loves Rue. She explains how she feels like she wasted time on men. This makes sense given her situation with Nate Jacobs (Jacob Elordi). At the end of the day though, we know she will not de-transition. She will be who she is, conquer femininity, and love Rue through it all.
There is definitely a lot to unpack here throughout the episode. Jules also talks about her mother, Amy (Pell James). She speaks on her mother's addiction. You begin to understand Jules' reactions to Rue being an addict a bit more. She knows that addiction is a disease, but she still ultimately resents her mother for the trauma it caused her. Her father, David (John Ales) tries to get her to reconcile with her mother. This is the part we didn't see in season one that eventually leads up to Jules running away. Her father tries to guilt her into forgiving her mother. We all know how that ended. Eventually, Rue would move to New York to meet Jules.

This episode shows you a lot of things we didn't see in the first episode. The first episode was primarily the diner with Ali and Rue. The second episode while it focuses on Jules' therapy session, also shows you various other locations involving other characters. The intimacy is still there, as director/co-writer Sam Levinson delivers something that touches your soul as much as the first episode. These have both been difficult conversations that I'm hoping helped someone who was in need.
I can relate to both episodes in different ways. Sometimes forgiving people is hard, but it is ultimately something that should be done for the greater good. You heal yourself and you heal the person. Some things are unforgivable though, and that pains as well. This is why therapy is a great thing, it gives you an opportunity to weigh all options.

The acting performances in this episode were great again. From Schafer to Ales to Zendaya, everyone gets a chance to give their characters a deep sense of humanity. Schafer and Levinson teamed up to write the episode, and they delivered something incredible. Jules is definitely a character that a lot of people can relate to, and her being an LGBTQ+ character through and through is the representation that's needed. An actual trans woman playing a trans woman. I appreciate it when a show or film cast characters correctly and this was spot on.
Overall, I loved this episode, and as much as I love the chaos of Euphoria in season one, these episodes are necessary. Euphoria is a show that can be viewed from all angles. Dialogue is important and so is character development. Something Sam Levinson has done great not just in these two special episodes, but throughout the first season as well. I'm definitely looking forward to season two and I hope that the story just gets more interesting. These last two episodes have been wonderful, and it's something television deserves. – Rascal F. Kennedy
Rating: 10/10
Euphoria: F*ck Anyone Who's Not a Sea Blob is now streaming on HBO Max.
---
Trending Now